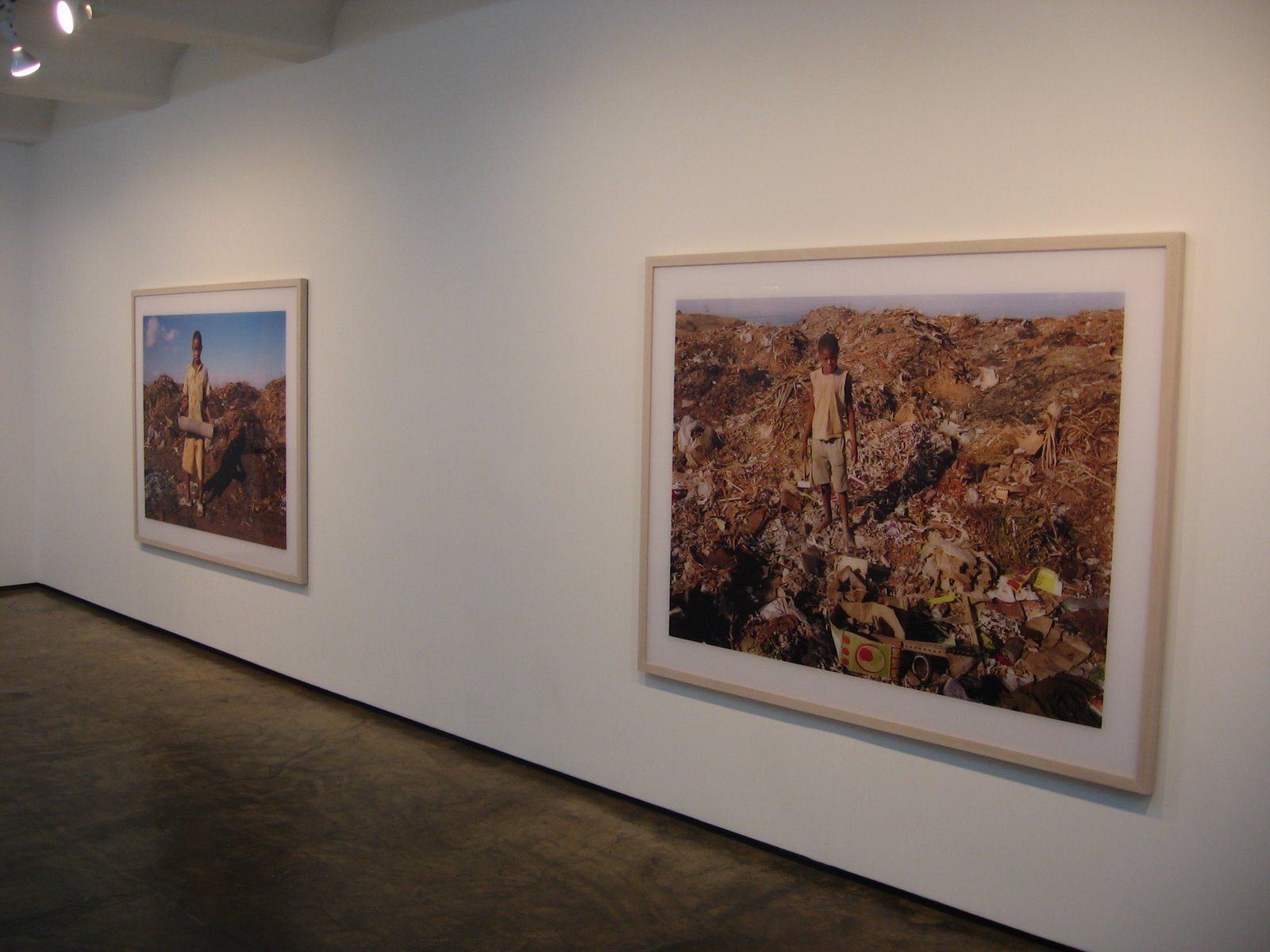 JTF (just the facts): A total of large scale 18 chromogenic prints, framed in blond wood with no mat, hung in the entry, the main gallery, and two smaller side rooms. The prints come in two sizes, 59×76 (in an edition of 1) and 32×41 (in an edition of 3), and were made between 2006 and 2008. (Installation shots at right.)
Comments/Context: South African photographer Zwelethu Mthethwa's show of new work now on view at Jack Shainman continues an approach seen in his earlier images: powerful documentary portraits made out in the real world of his native country (and neighboring lands), rather than in the sterilized confines of the commercial studio.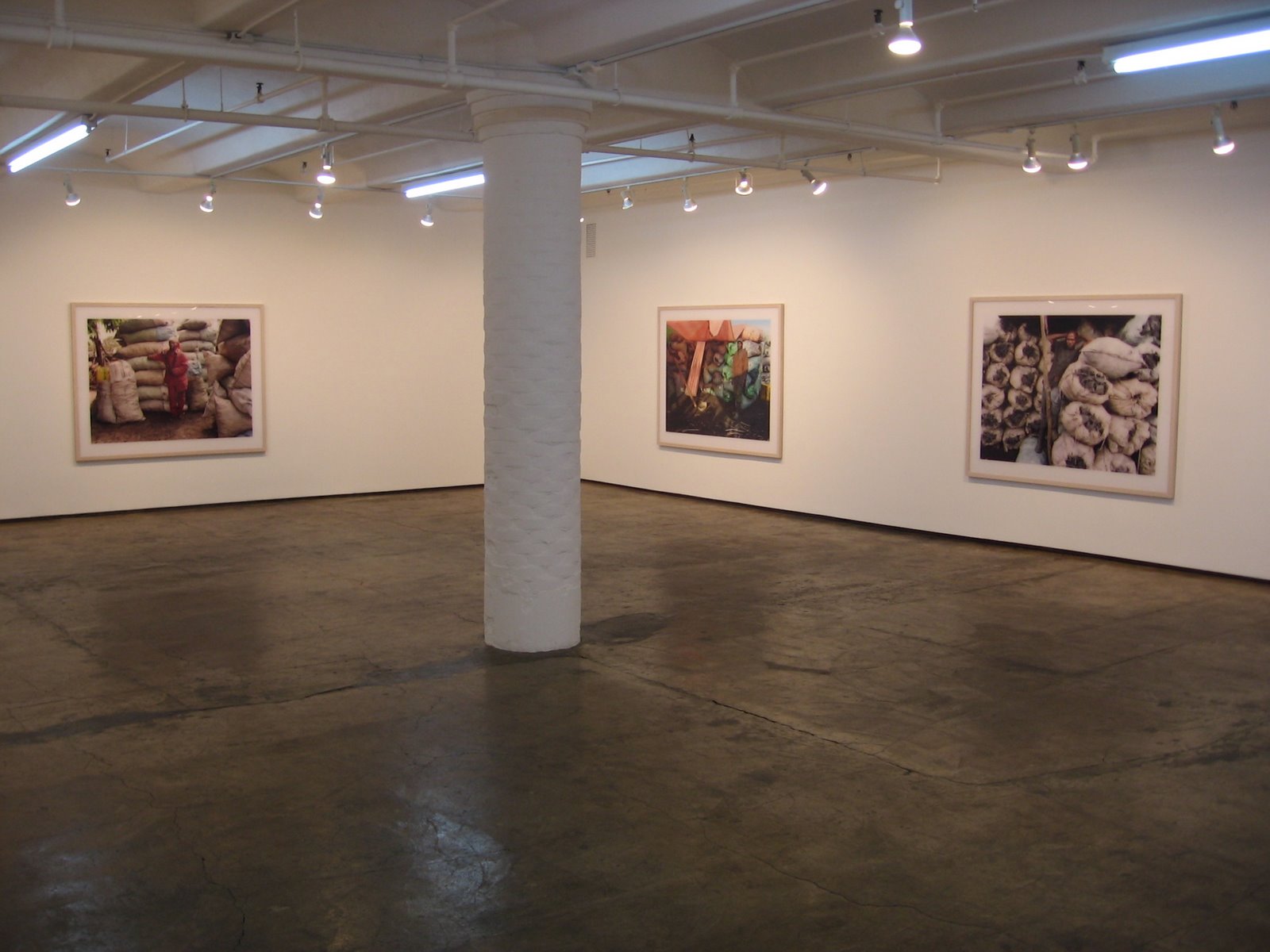 There are three sets of work in this show, all with evocative and memorable settings: ragged children with found treasures atop seemingly endless trash heaps (
Contemporary Gladiator
), young men amidst huge stacks of lumpy white bags of coal at the market (
Coal Miner
), and workers digging in crumbled and dry red earth (
Quartz Miner
). All of the subjects stare directly (almost defiantly) into the camera, posing with a sense of pride, regardless of the wretched environments and harsh working conditions that surround them.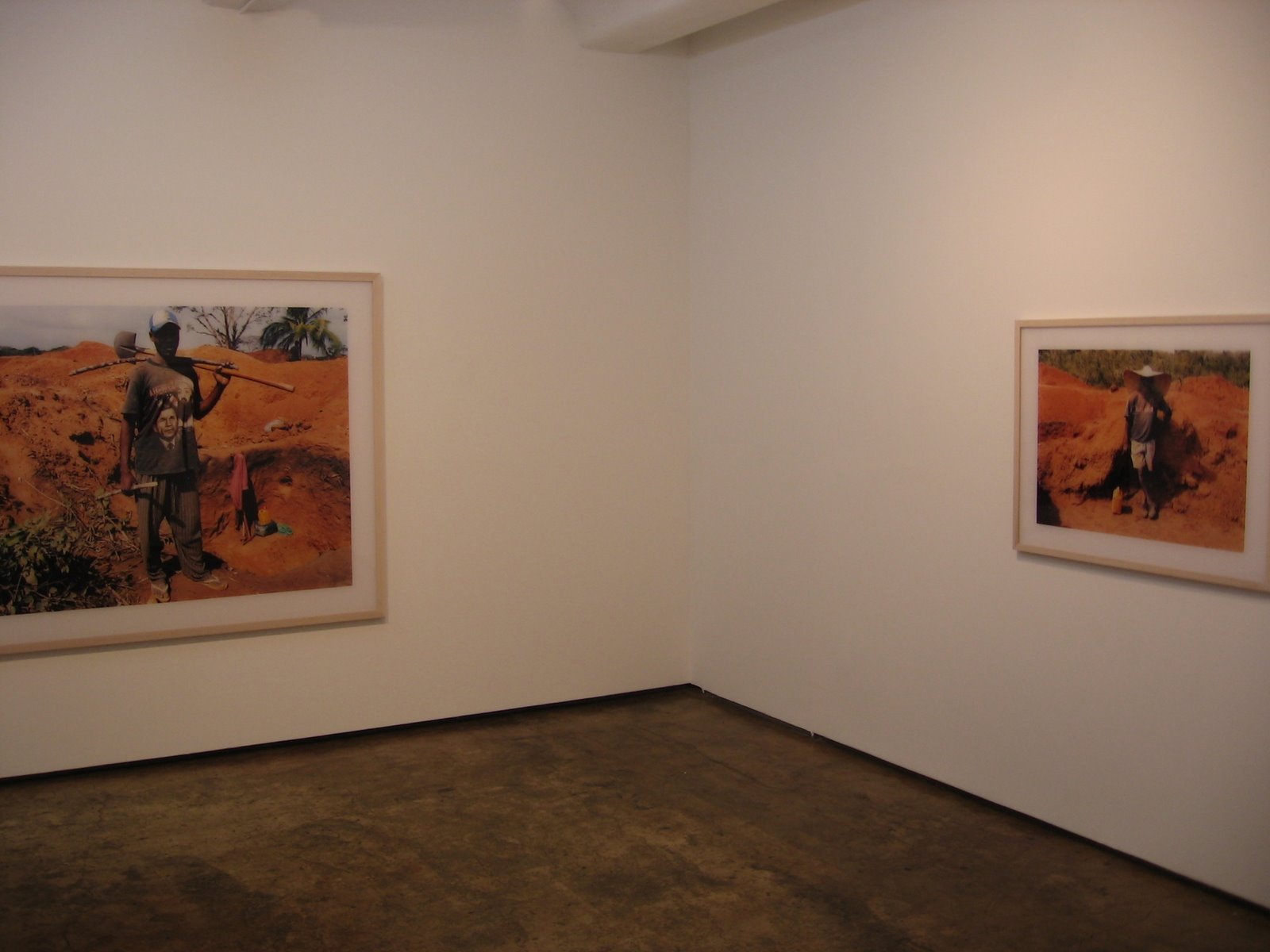 The
Coal Miner
portraits are the most successful of the three series, as the stacked bags create both unusual visual patterns and small rooms and spaces where the workers are posed. Beneath the baseball caps and grubby t-shirts are men who are trying to make a life out of tasks the world has generally forgotten; there are plenty of parallels with
Sebastiao
Salgado's
humanist pictures of workers, but with a particular African look and feel, full of thick, warm color.
Collector's POV: The works in this show are priced at $14000 and $22000 depending on the size. A handful of images by the artist have appeared at auction in the past few years, selling between $8000 and $11000. Since we are not portrait collectors, Mthethwa's images aren't a fit for our particular collection, but I certainly came away impressed with the expressive nature of these large well crafted works.
Rating:
* (one star) GOOD (rating system described
here
)
Transit Hub:
513 West 20th Street
New York, NY 10011