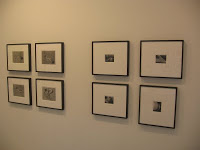 JTF (just the facts): A total of 40 black and white images, framed in black and matted, and hung in the single room gallery. The prints in the show were made by Cole Weston from Edward Weston's negatives; the negatives were taken between 1920 and 1941; the posthumous prints were made in the 1960s/1970s/1980s (Weston died in 1958). All of the prints are gelatin silver contact prints, ranging in size from 4×5 to 8×10 or reverse. (Installation shots at right.)
Comments/Context: I have to admit up front that, as a collector, I've always been a bit skeptical of the Edward Weston images printed by his son, Cole Weston. Over the years we have owned a few (now no longer in our collection), but I've never really felt like they were truly authentic somehow; after all, they were made after Edward Weston's death. They always felt a little like cheating; even though the images were undeniably beautiful, I always knew (even if others didn't) that they weren't the "real" ones.
This uneasiness had nothing whatsoever to do with the quality of the prints; on the whole, the Cole prints are brilliantly executed, with exacting craftsmanship and rigorous attention to Edward Weston's printing instructions. And this exhibit is an excellent reminder of just how breathtaking the prints can be. Danziger has selected a lovely mix of iconic images and lesser known variants to show off this work, many of which are slightly purer in their blacks than the originals printed by Edward Weston himself. I am a particular fan of the small 4×5 nudes Weston did in the 1930s, all fragmented body parts, transformed into exercises in form and line. There are also a group of nudes of Charis on the sand, as well as some earlier studio nudes that are slightly broader in composition than the later close ups. Mixed in among the nudes are a few vegetables and flowers, some dunes, a couple of shells, and a few other miscellaneous works.
Since we have been on the lookout for vintage versions of the small nudes for years now, I can say with some confidence that there really aren't that many floating around in the market, and the prices for those that are available have been driven up substantially in the past few years as the scarcity factor increases. The iconic works are all well into six figures, and many of the best prints are now in museums or large private collections.
Which makes me think that this show at Danziger has a surprising stroke of genius to it. While the Cole prints have long been stigmatized as a lesser substitute, the time may now be right for many collectors to revisit these prints as a viable alternative to the effectively unavailable vintage Weston work. The prices are generally still reasonable, the prints are gorgeous, and the Cole prints in and of themselves are rising in value as they too become less available. I guess that I remain conflicted on the ultimate verdict on these prints, but seeing the elegant grids of nudes that we have coveted for so many years hanging so invitingly on the walls made me wonder if it wasn't time for us to stop being such righteous purists and start thinking a little differently.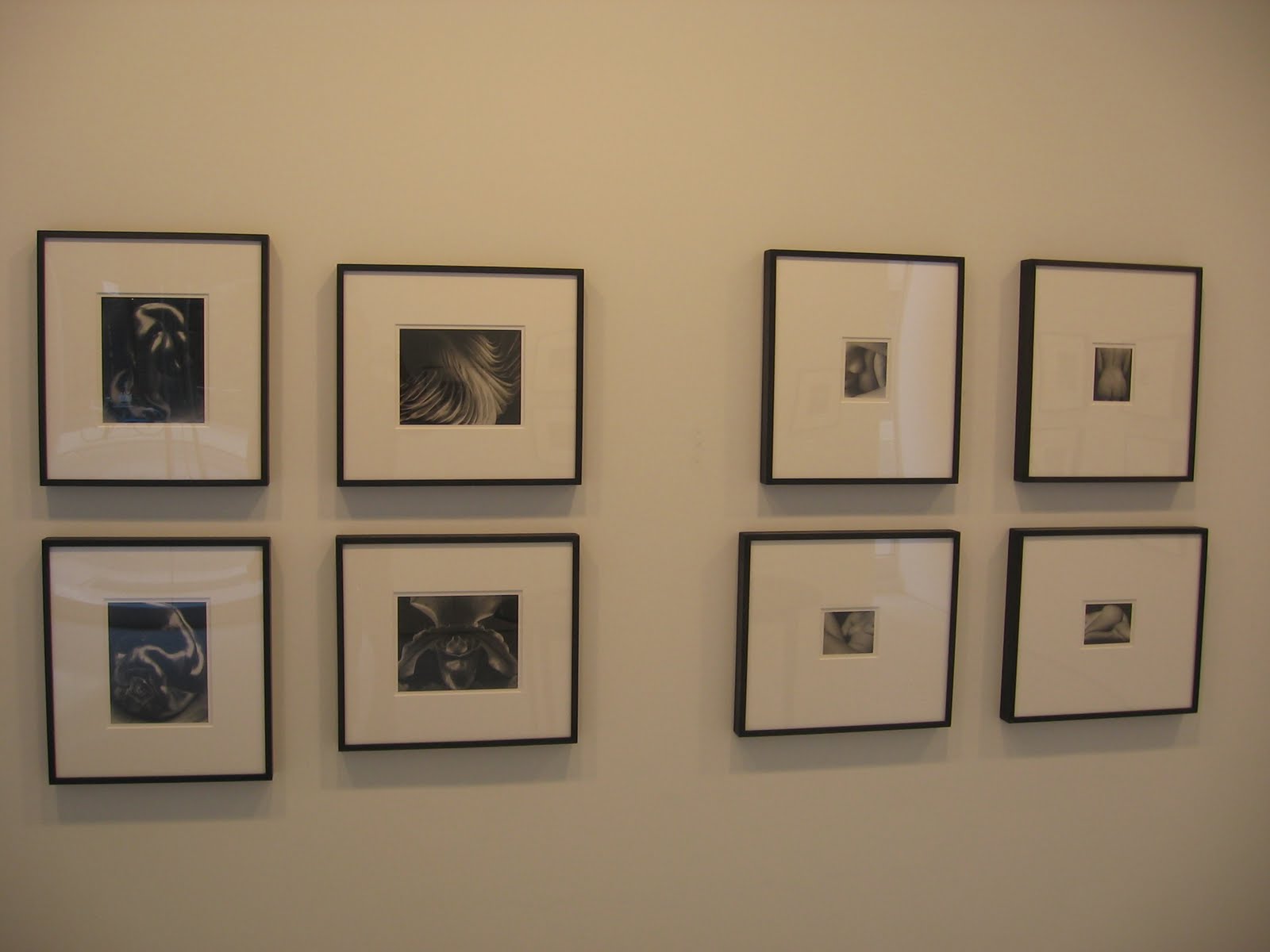 Collector's POV:
The prints in this show are priced between $5000 and $15000, with many already sold when I visited the show. A few
EW
/CW prints seem to be available in nearly every auction; they have become widely available in the secondary markets in the past decade. During that time, prices typically ranged between $1000 and $5000. Today, most images remain in this range, but in the past year or two, many have started to creep upward, once in a while crossing the $10000 threshold for the most iconic images.
Rating:
* (one star) GOOD (rating system described
here
)
Transit Hub:
Weston family website (here)