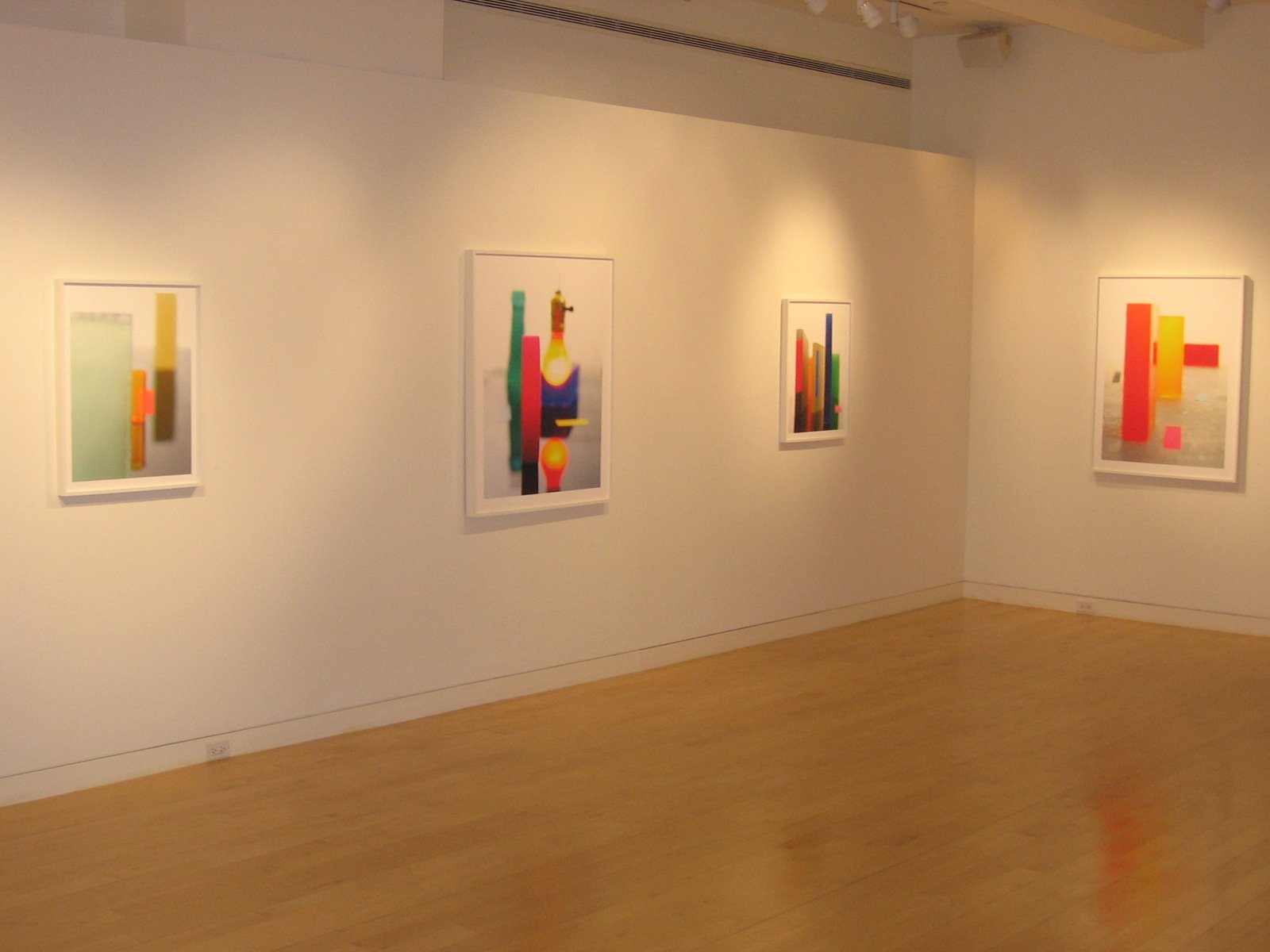 JTF (just the facts): A total of 10 pigment prints, in either 30×23 or 45×35 inches, framed in white and arrayed in the main gallery only. All of the negatives are from 2008, in editions of 11. (Installation shots at right.)
Comments/Context: There seem to be very few contemporary photographers at work today who are focused on exploring the depths and intricacies of pure abstraction. Indeed, abstraction in black and white was thoroughly investigated several decades ago; in color, the recent expeditions have been less far reaching, mostly clinging to recognizable objects that have then been arranged and photographed in such ways as to highlight their abstract qualities.
In the past decade, Victor Schrager has been on his own abstraction trajectory. Several years ago, Schrager did a series of still life images of jacket-less books, whose forms and muted colors were arranged into planes, volumes, shadows, and intricate patterns. Indebted to the work of Italian painter Giorgio Morandi, the best of these images became elemental forms, blurred and indistinct.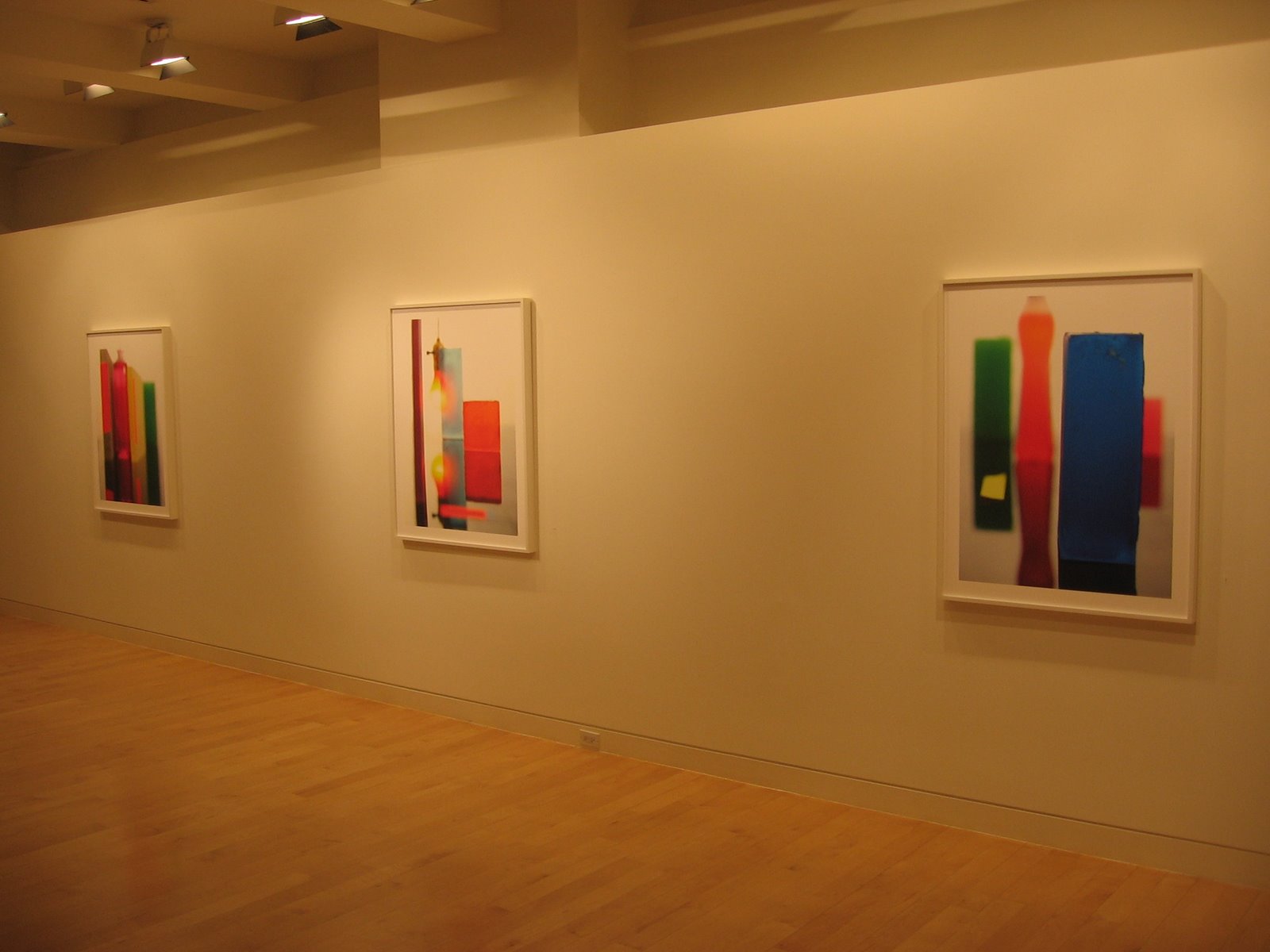 Schrager's
new work, now on view at
Edwynn
Houk
, continues along this path, exchanging the subtle yellows, greens and ochres of the slim volumes, for candy colored neon blocks of plastic and resin. Arranged on a mirrored black table and lit with pure white light, these objects are even less recognizable than the books, leading to a further focus on their attributes of color, form, and reflection. Echoes of the Color Field painters (particularly Mark Rothko, Barnett Newman, and Morris Louis) are everywhere, as is the connection to Irving Penn's frozen vegetable images.
Historical relationships aside, and while not every image in the show gets the objects placed just right, there are a handful of pictures that strongly resonate and shimmer off the wall, where the interactions of color and shape work to create both tension and harmony. As the objects have become simpler and less recognizable, the space for exploring the puzzles and complexity of abstraction have widened. As such, the images in this show seem less like the end of the road for Schrager, but just the beginning.
The artist's website can be found
here
.
Collector's POV: These images belong in a white cube of a home or apartment, whose owners are devotees of 20th century modern design/furniture. Their abstract forms and bright colors would mingle well with this aesthetic. They would unfortunately look wildly, even insanely, out of place in our old Colonial. The images are priced at $4500 and $5500, based on size.
Rating:
* (one star) GOOD (rating system described
here
)
Through January 24th
745 Fifth Avenue
New York, NY 10151