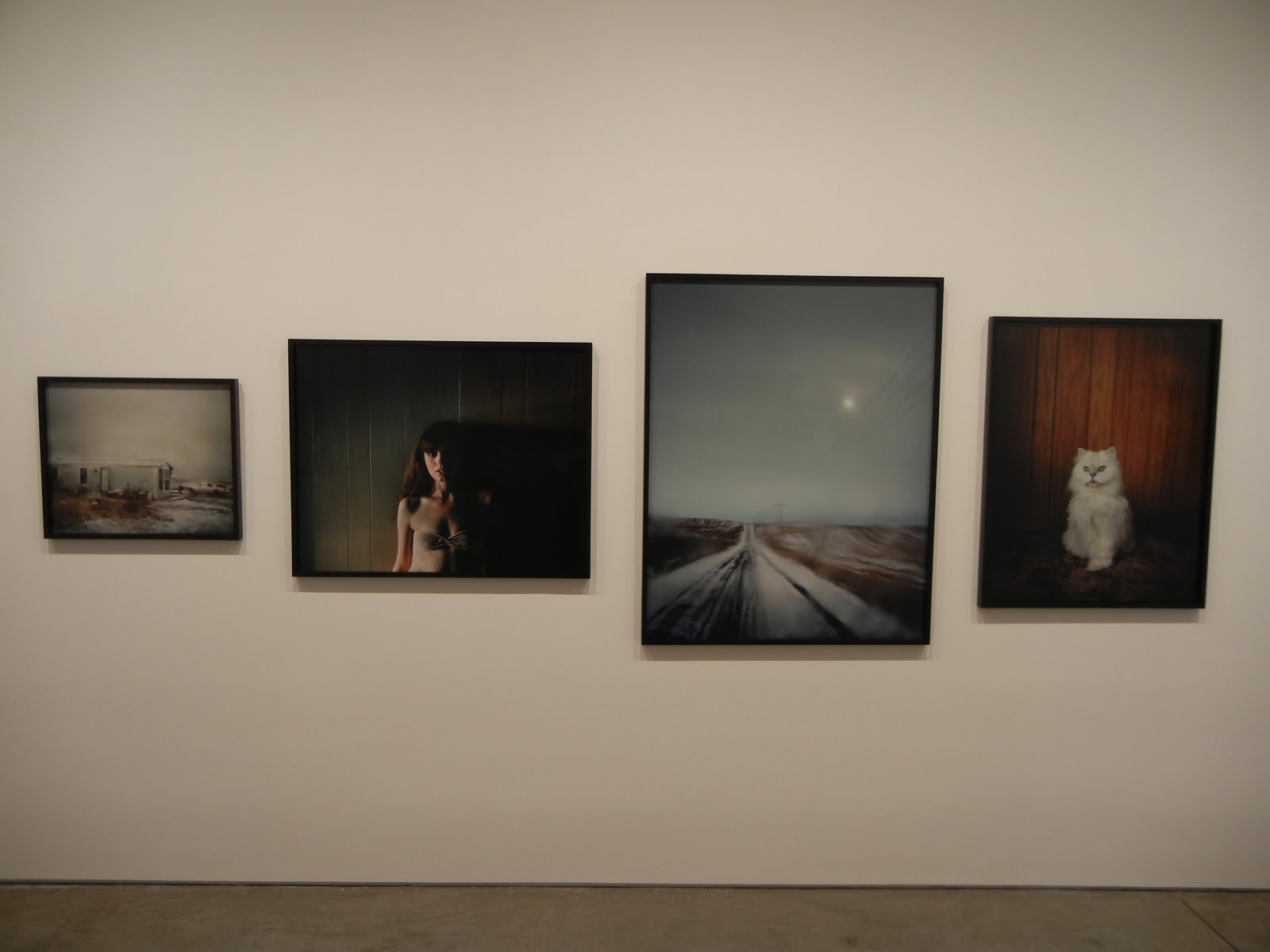 JTF (just the facts): A total of 28 color images, framed in black with no mat, and hung in the entry area, front room, and main gallery spaces. The chromogenic prints come in three sizes (or reverse): 20×24 (in editions of 10+3AP), 30×38 (in editions of 5+1AP) and 38×48 (in editions of 3+1AP). The images were taken between 1995 and 2010. (Installation shots at right.)
Comments/Context: Todd Hido's new show is in many ways a mini-retrospective: it takes a handful of fresh new images and mixes them together with selections from a variety of older projects, going back to the mid 1990s. What is special here is that instead of being displayed in traditional chronological order, the pictures have been sequenced and sifted into clusters and groups, creating enigmatic, unknowable narratives from combinations and juxtapositions of misty wet landscapes, quiet interiors, shadowy female nudes, and night lit houses.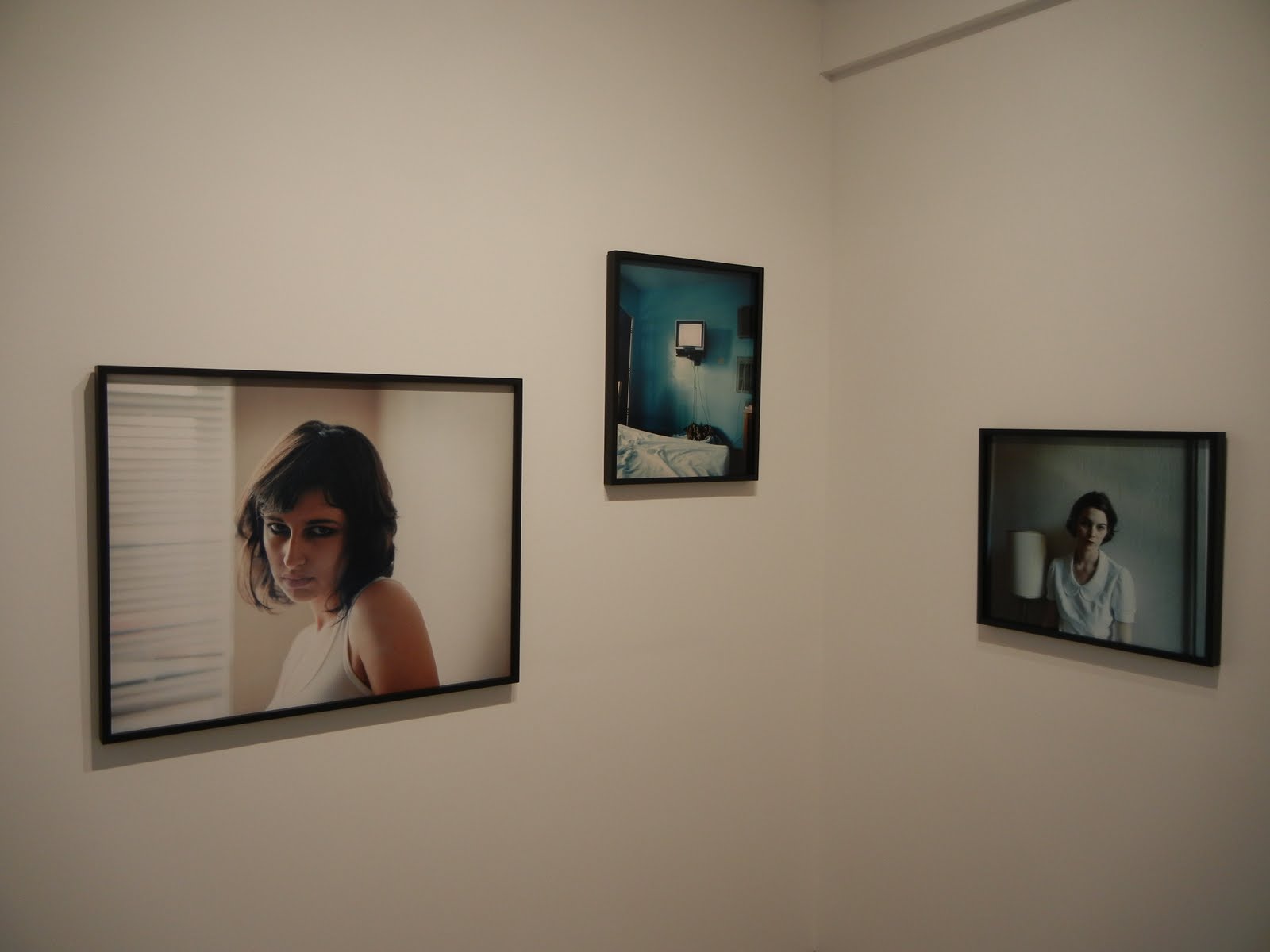 Hido's careful recontextualization of his work links single images into implied settings and cinematic stories, where a trailer, a barren road, and an austere nude can come together to create a lonely, introspective atmosphere. A similar combination of nocturnal houses with glowing windows, a vacant room or two, and a vulnerable, expressionless woman are woven into somber, open-ended suburban vignettes, where the viewer provides both the connections and the ultimate meaning.
Taken together, the works go beyond documentation of dreary physical surroundings to map deeper layers of emotional and psychological terrain, where snowy tracks, a crumpled pillow, and an unguarded pose are the clues to a personal mystery. While many of the images can stand well enough on their own as individual narrative threads, I was struck by how powerful and resonant they became when they were knit into a fabric. What is evident from this show is that Hido's projects from the past decade are all infused with a common underlying spirit, and that each distinct subject matter genre provides a different entry point into the larger tonal environment he is so tenderly exploring.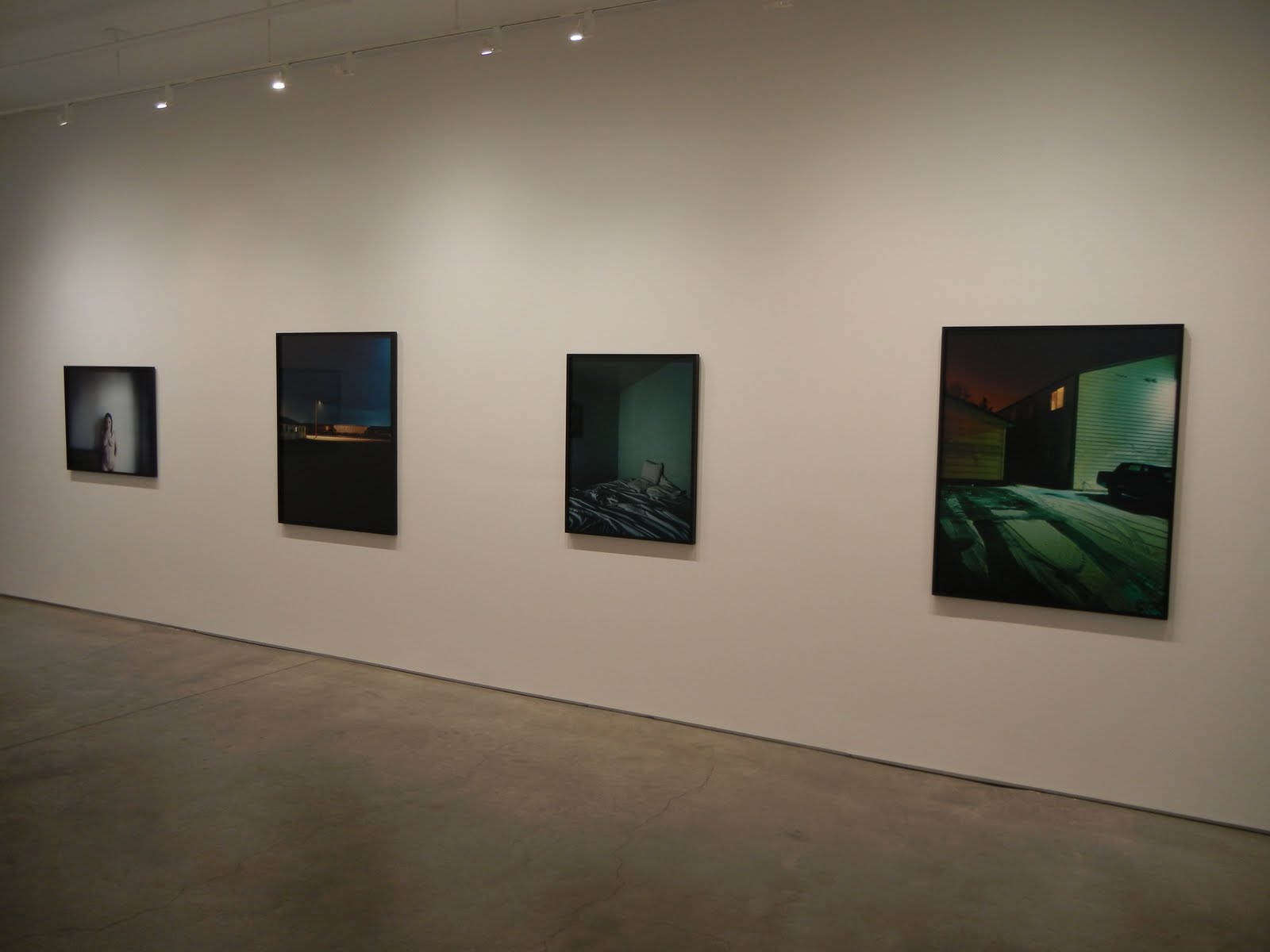 Collector's POV:
The prices for
Hido's
work have inched up slightly since his last gallery show here in 2009. As a reminder, the prints come in three sizes, with new prices: $3650 for the 20×24 works, $6000 for the 30×38 works, and $9200, $9800, 0r $11800 for the 38×48 works. Examples of
Hido's
work have become more common at auction in recent years, finding buyers between $2000 and $24000.
There were actually several images in this show that I liked quite a bit. If forced to choose, I would likely select the empty blue bedroom (#3878, second from right in the third installation shot from the top), for its rich muted palette and its melancholy mood.
.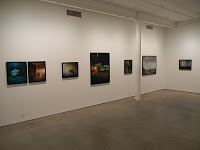 Rating:
** (two stars) VERY GOOD (rating system described
here
)
.
Transit Hub:
Through February 12th