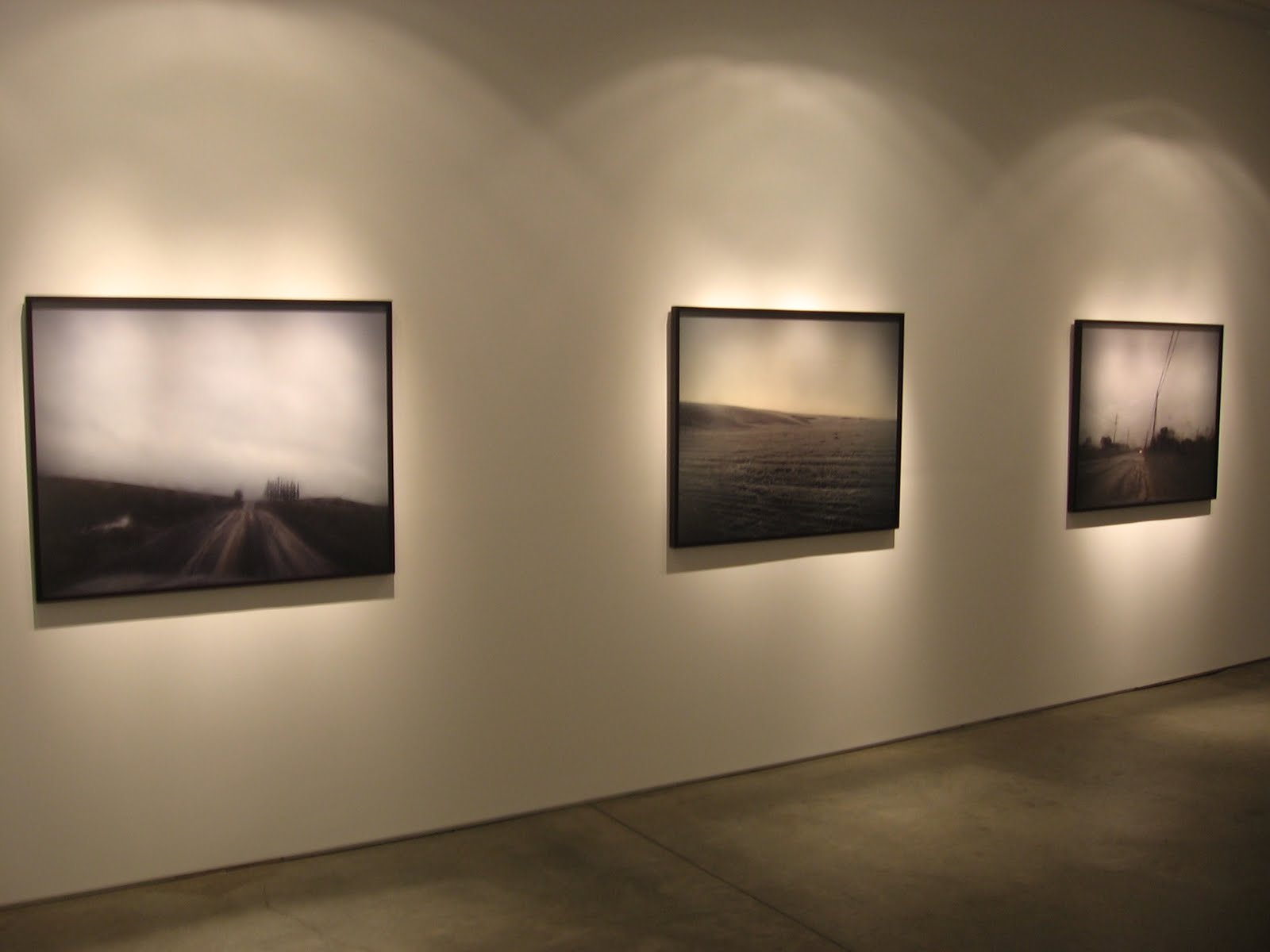 JTF (just the facts): A total of 15 color images, mostly framed in black with no mat, and hung in the back two gallery spaces. The chromogenic prints come in three sizes (or reverse): 20×24 (in editions of 10+3AP), 30×38 (in editions of 5+1AP) and 38×48 (in editions of 3+1AP). The images were taken between 2005 and 2009. (Installation shots at right.)
Comments/Context: The weather forecast for Todd Hido's group of new landscapes is remarkably consistent: cloudy, with a better than average chance for dreary, depressing rain. Hido's images document melancholy open roads, stark silhouetted trees, misty skies and barren fields, all seen through the blurry wetness of his car window.
The "open road" is of course an American tradition, embodying freedom, youth, and unlimited opportunity. As a result, it has been "done" plenty of times before; I can think of the famous Dorothea
Lange
image (
here
) and couple more by Robert Adams (couldn't find good scans) that cover the concept from the art photography point of view (and I'm sure there are others I've forgotten, so add them in the comments as appropriate); stock photography for advertising and the like is chock full of optimistic, sunny open roads.
Hido's muddy tracks are just the opposite: lonely, bleak and austere, in an introspective mood, even if the sun is trying to poke through. The works are unabashedly painterly (some might even lump them in the Neo–Pictorialist camp), using the rain to create out of focus softness with the foggy pastel colored light (think Stieglitz' Spring Showers). The best of the images in this show rise out of the bleary murkiness and find some emotional resonance, a subtle moment of unexpected beauty in an otherwise uninspiring landscape. Unfortunately, not enough of the works find this perfect pitch, and many sink back down into the empty psychological wasteland. All in, the exhibit is a bit of a mixed bag: a few moments of sublime quiet, intermingled with a few too many duller memories of standing in the cold rain.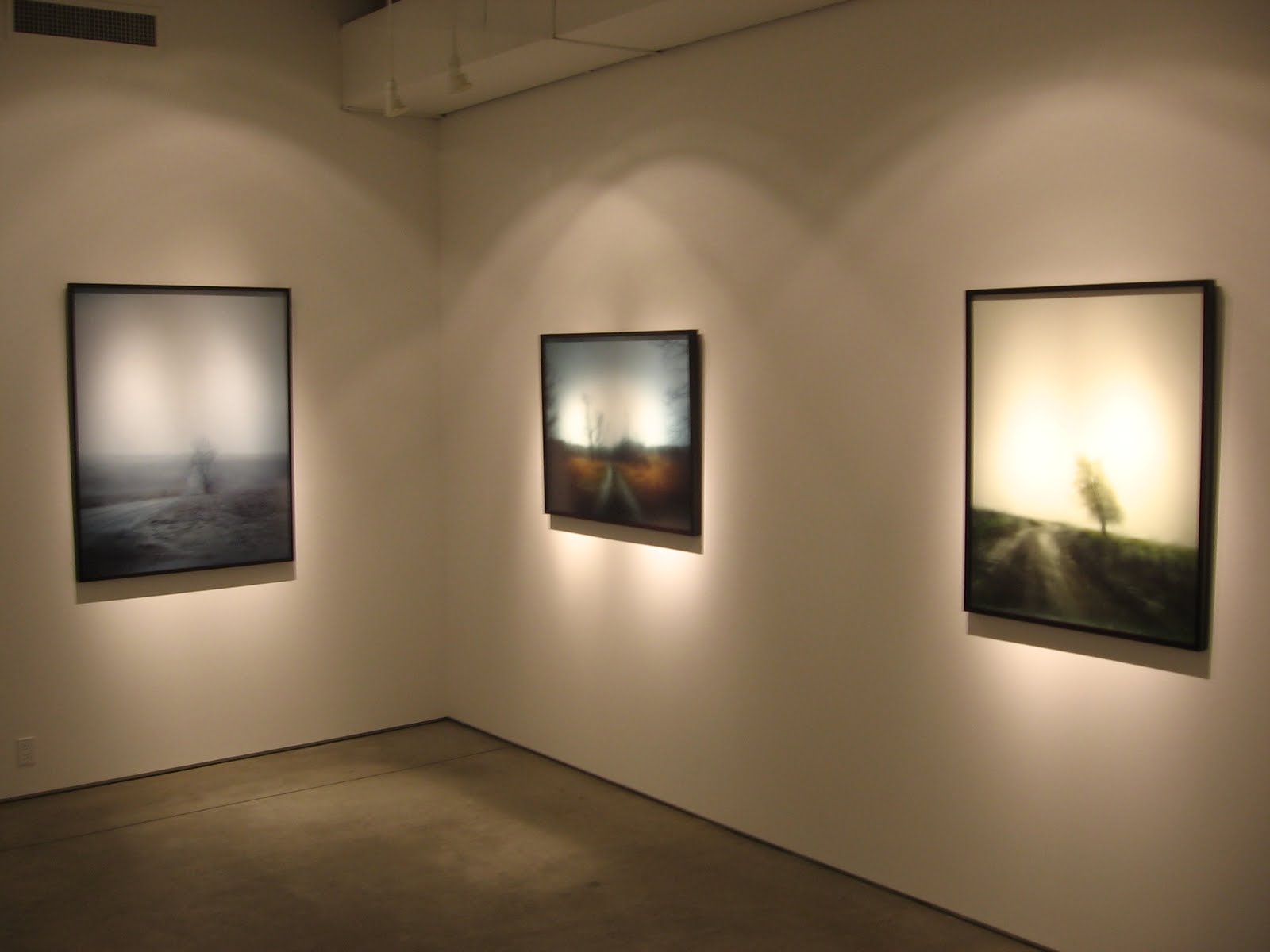 Collector's POV:
Given that the images in the show come in three sizes, there are of course three sets of prices: $3500 for the smallest works, $5500 for the mid sized, and $9000 or $9500 for the largest works.
Hido's
work has started to trickle into the secondary markets, with the few lots that have come up for sale in the past few years fetching between $2000 and $6000. While these landscapes aren't a good fit for our particular collection, my favorite image in the show was
5157
(shown on the far left of the installation shot at right).
Rating:
* (one star) GOOD (rating system described
here
)
Transit Hub:
Through October 24th
535 West 24th Street
New York, NY 10011