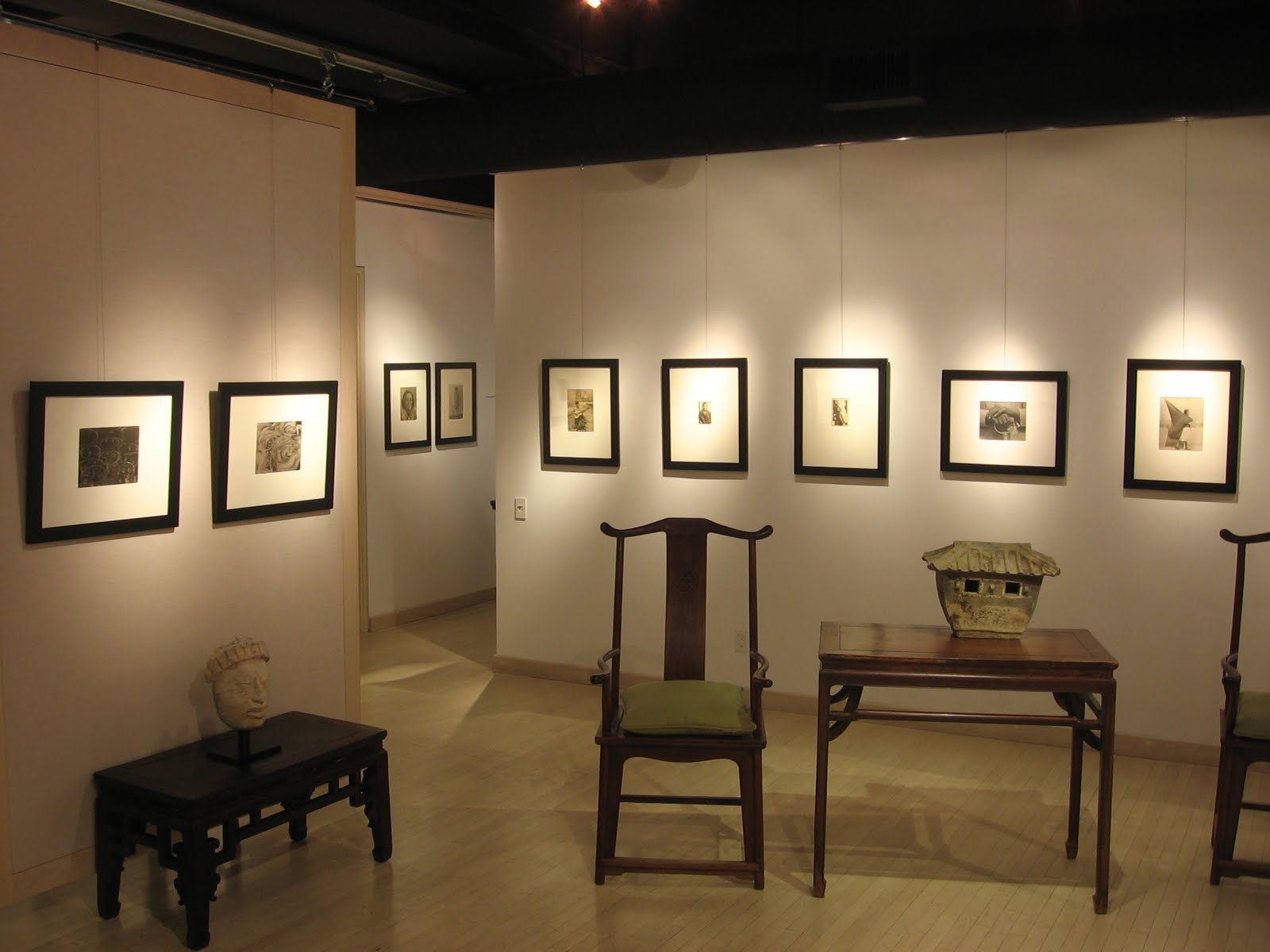 JTF (just the facts): A total of 45 black and white images, framed in black with white mats, and hung in the main gallery space (divided by a several interior partitions) and the elevator lobby. All of the works were taken between 1923 and 1930, and most of the prints on display are vintage gelatin silver or platinum prints. A selection of posthumous platinum prints by Manuel Alvarez Bravo (late 1970s) and Ava Vargas (1990s, a portfolio of 15 images, printed in editions 20) are also on view. All of the prints range in size from 4×3 to 13×10 or reverse. There is also one image by Edward Weston included in the exhibit (a portrait of Tina from 1924). (Installation shots at right.)
Comments/Context: In the history of photography, Tina Modotti is one of the standout personalities, whose romantic and exciting life story often overshadows her work as photographer. She was a well known communist activist, entrenched in the revolutionary politics of Mexico and mixing with the larger than life figures of the day (Diego Rivera et al), while also being the muse/lover of Edward Weston during his years there.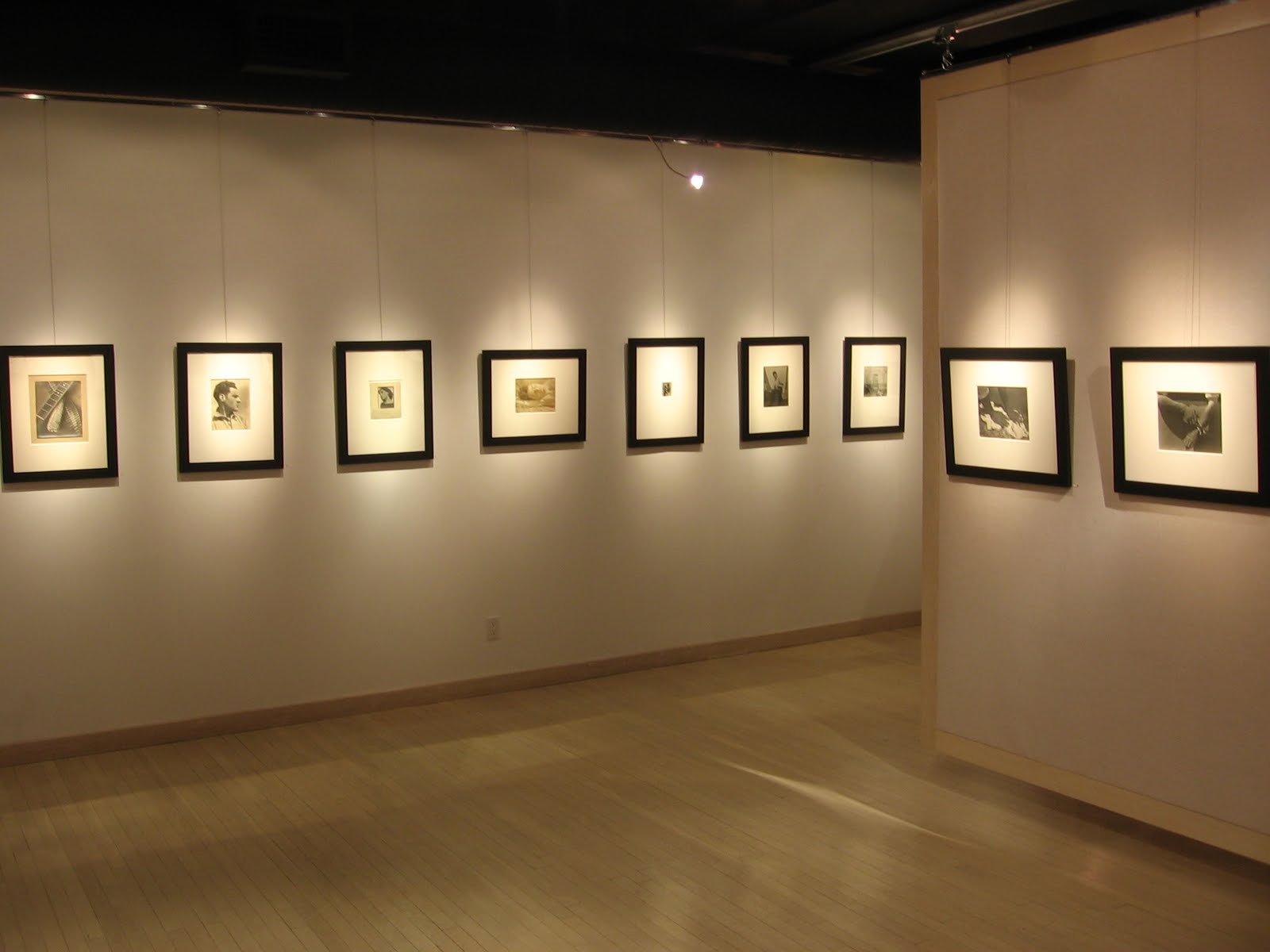 This excellent show is as close as to a museum retrospective of her photography as one is likely to encounter in a gallery setting. It brings together iconic still lifes (complete with sickle, bandoliers, corn cobs, guitars and the like), images of painted murals, head shot portraits and close-ups of hands, florals, cultural and religious artifacts, and a wide variety of heroic views of the everyday lives of Mexican workers and peasants. Taken together, the show gives a comprehensive view of her aesthetic approach, highlighting her combination of a Modernist sensibility and a deep and genuine interest in and respect for the cultural heritage and people of Mexico.
While many of the images/genres on display will be familiar to most collectors, it was the strength of some of Modotti's lesser known portraits in this exhibit that was most surprising to me. Their pared down simplicity gives the works a combination of power and warmth that now seems emblematic of the struggles of the period. Certainly her still life compositions of communist symbols or workers/mothers in the streets are her most recognizable images, but I came away from this show with a renewed respect for her ability to capture the bold confidence and unwavering commitment that seemed to flow from the people around her.
According to the gallery, it took nearly 20 years of sustained effort to gather all of these images together. Don't miss your chance to see them all in one place, before they are scattered to the winds once more.
Collector's POV: The prints in this exhibit range in price from $4500 to $75000, with 5 additional works price on request; several of the images were already marked SOLD. Given the relatively small amount of her work that is not already held in museums, Modotti's prints come up for auction fairly consistently, with a handful of works coming to market seemingly every year. Recent prices have ranged between $5000 and $215000, with forgettable images of mural details on the low end and rare vintage prints of her best known images at the top. For our collection, one of Modotti's floral still lifes would be the best match; vintage prints of these images fetch well into six figures, so our only real option would be to go after one of the later platinum prints.
Rating: ** (two stars) VERY GOOD (rating system described here)
Transit Hub:
Tina Modotti: Under the Mexican Sky
Through March 6th
Throckmorton Fine Art
145 East 57th Street
New York, NY 10022