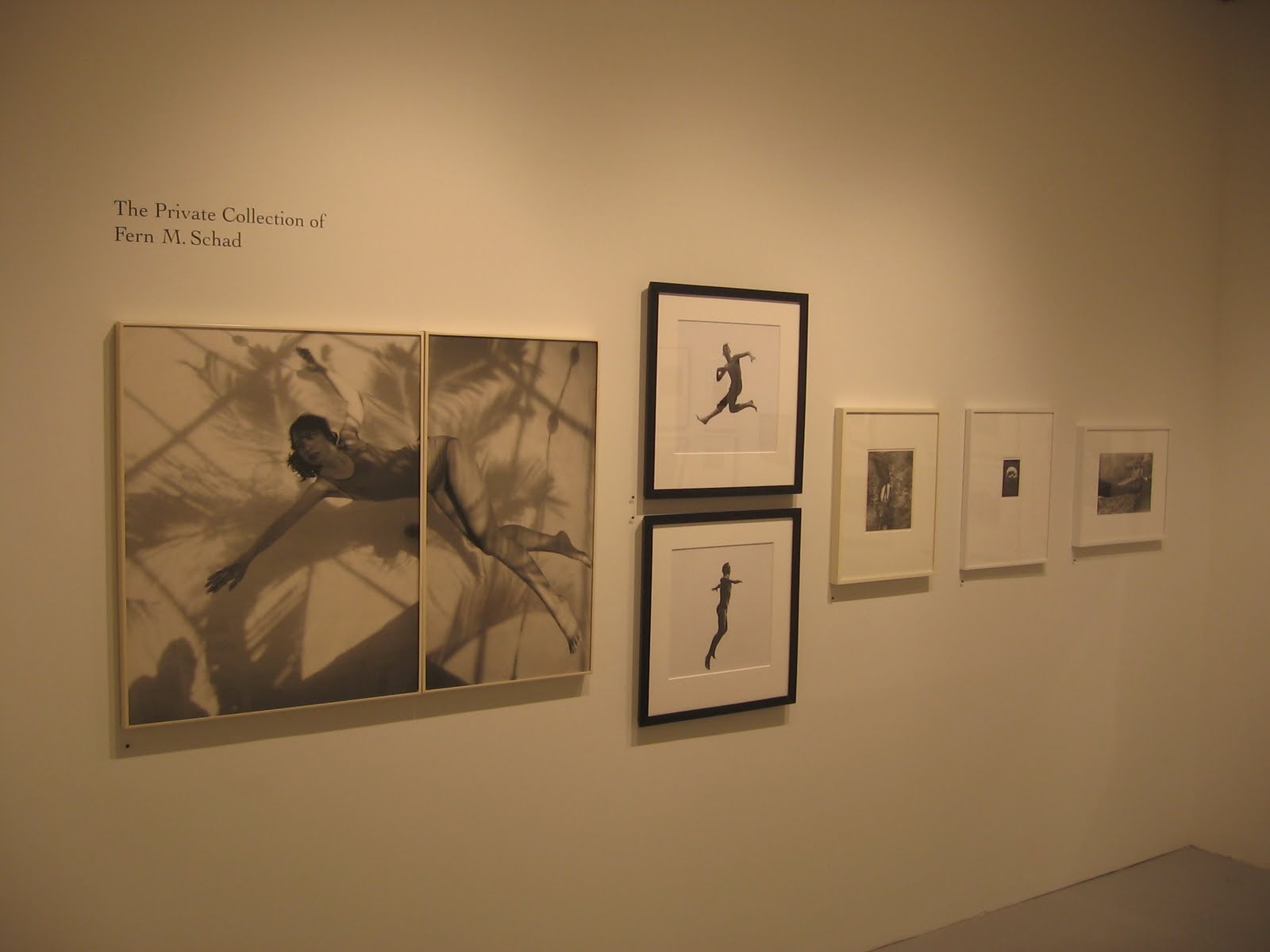 JTF (just the facts): A total of 40 works, variously framed and matted, and hung in the main gallery space, with a few extras in the office area. Nearly all of the prints are black and white gelatin silver, with a mix of vintage and later prints; the negatives range between 1926 and 1986. (Installation shots at right.)
The following photographers have been included in the show, with the number of prints on view in parentheses:
Harry Callahan (7)
Walker Evans (1)
Joe Deal (1)
Louis Faurer (4)
Lee Friedlander (3)
John Gintoff (1)
Emmet Gowin (5)
Robert Heinecken (1 set of 12)
Eikoh Hosoe (1)
Andre Kertesz (1)
Les Krims (1)
Roger Mertin (1)
Duane Michals (1 set of 6)
Nicholas Nixon (2)
Nancy Rexroth (1)
Aaron Siskind (4)
Frederick Sommer (1)
Josef Sudek (1)
JoAnn Verburg (1 diptych)
Garry Winogrand (2)
There are also 6 portfolios available for purchase, from Robert Heinecken, Les Krims, William Larson (2), Aaron Siskind, and Garry Winogrand.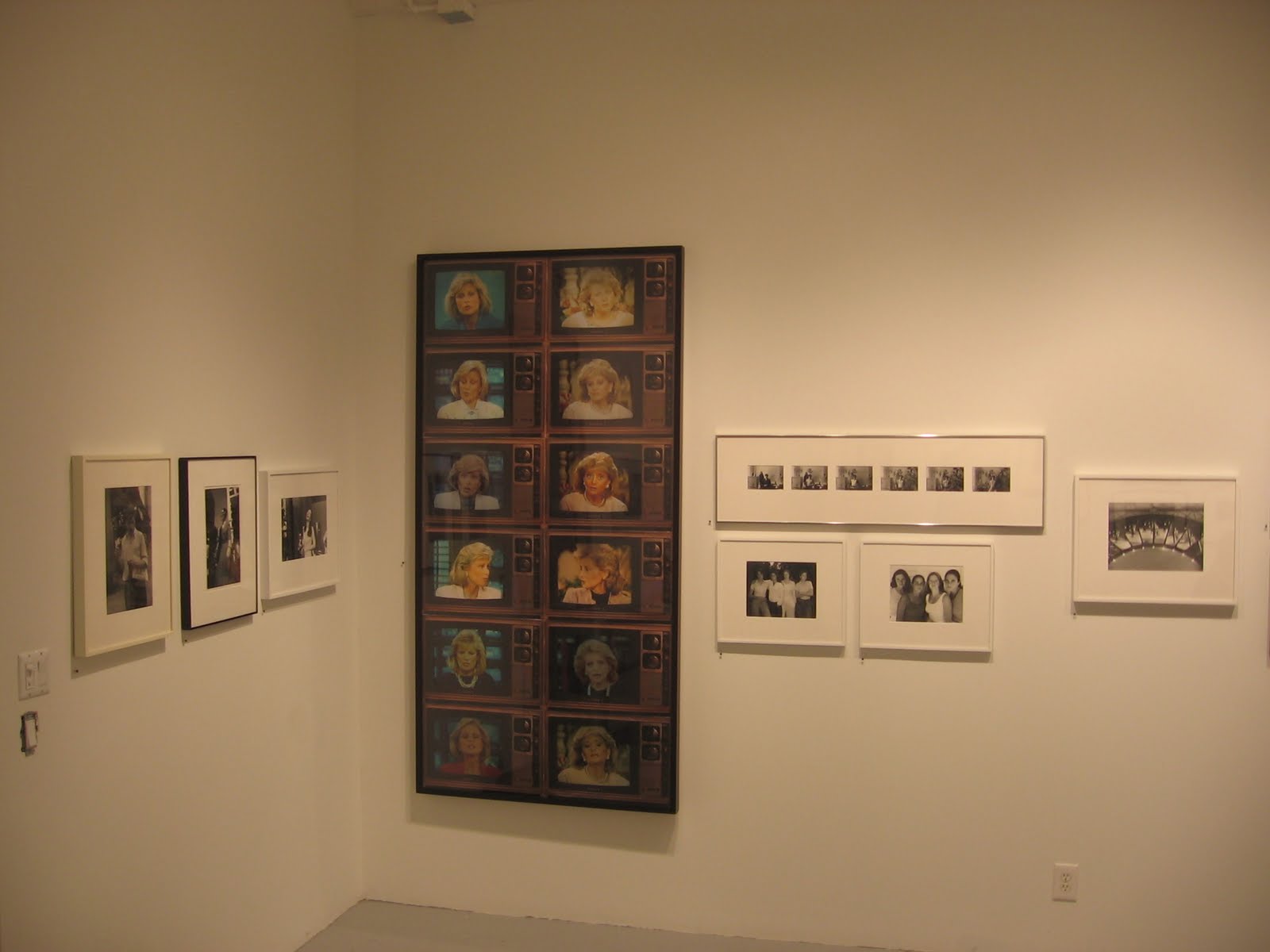 Comments/Context: The private collections of former dealers are always of particular interest to me as a collector. Given all the shows that are put on and the relationships that are built by gallery owners over time, it is fascinating to see which pictures get selected out (to be saved for private consumption) from the great multitudes that pass by.
LIGHT Gallery was a pioneering photography gallery in New York, started by Tennyson Schad in the early 1970s, when collecting photographs was still in its infancy. The gallery represented Callahan, Gowin, Siskind, Sommer, Kertesz, and Winogrand, among many others, long before they were canonized as modern masters. Over the years, it was also an important training ground for many of today's top photography dealers.
It is not surprising therefore that this show of the private collection of Fern Schad (Tennyson Schad died in 2001) is full of works from the artists the gallery represented in the 1970s. But there are few "greatest hits" here; many are lesser known images and rarities. There are unusual portraits, quite a few images of Edith (Gowin) and Eleanor (Callahan), and a pair of Siskind divers. All in, the exhibition is a thoughtful mix of high quality black and white material, a welcome counterpoint to a world of contemporary color photography.
Collector's POV: The works in the show range in price from $750 to $35000, with one NFS. The portfolios are priced between $20000 and $100000. Our favorites included Frederick Sommer's Artificial Leg, 1944/1950s, Louis Faurer's Self Portrait, 1947/1970s, and Aaron Siskind's Chicago Facade #16, 1957/1960.
Rating: * (one star) GOOD (rating system described here)
Transit Hub:
Announcement cards from LIGHT @PhotoEphemera (here)
The Private Collection of Fern M. Schad
Through October 31st
Rick Wester Fine Art
511 West 25th Street
New York, NY 10012