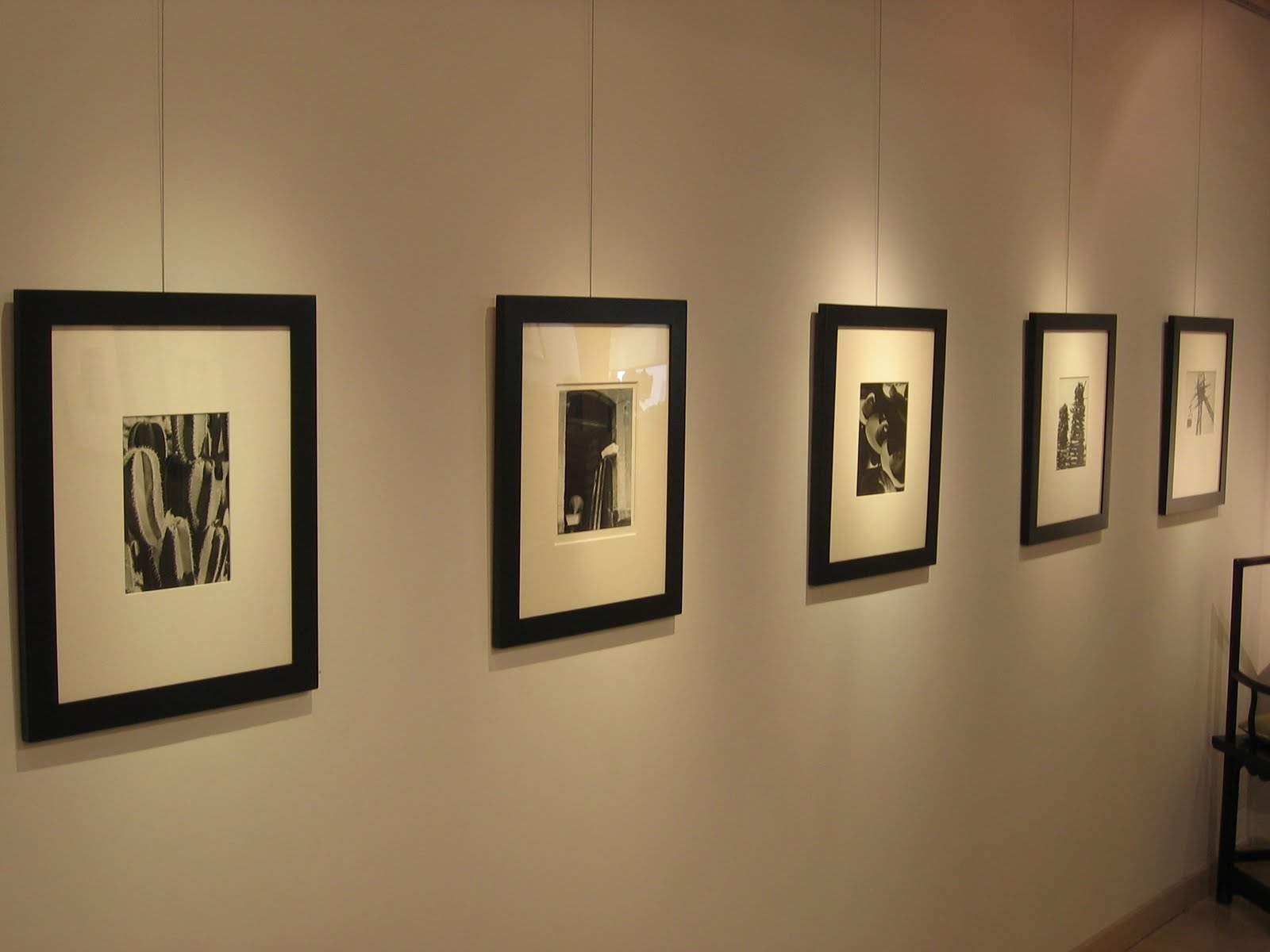 JTF (just the facts): A group show containing a total of 34 black and white photographs, framed in thick black and matted, and hung in the elevator lobby and main gallery space (divided by several linen interior walls). The prints are a mix of vintage and later prints, in both gelatin silver and platinum. The majority were made between the 1920s and the 1940s. (Installation shots at right.)
The following photographers are included in the exhibit, with the number of images on view in parentheses:
Lola Alvarez Bravo (2)
Manuel Alvarez Bravo (8)
Hugo Brehme (1)
Anton Bruehl (4)
Hector Garcia (2)
Fritz Henle (2)
Leo Matiz (4)
Tina Modotti (6)
Edward Weston (4)
Mariana Yampolsky (1)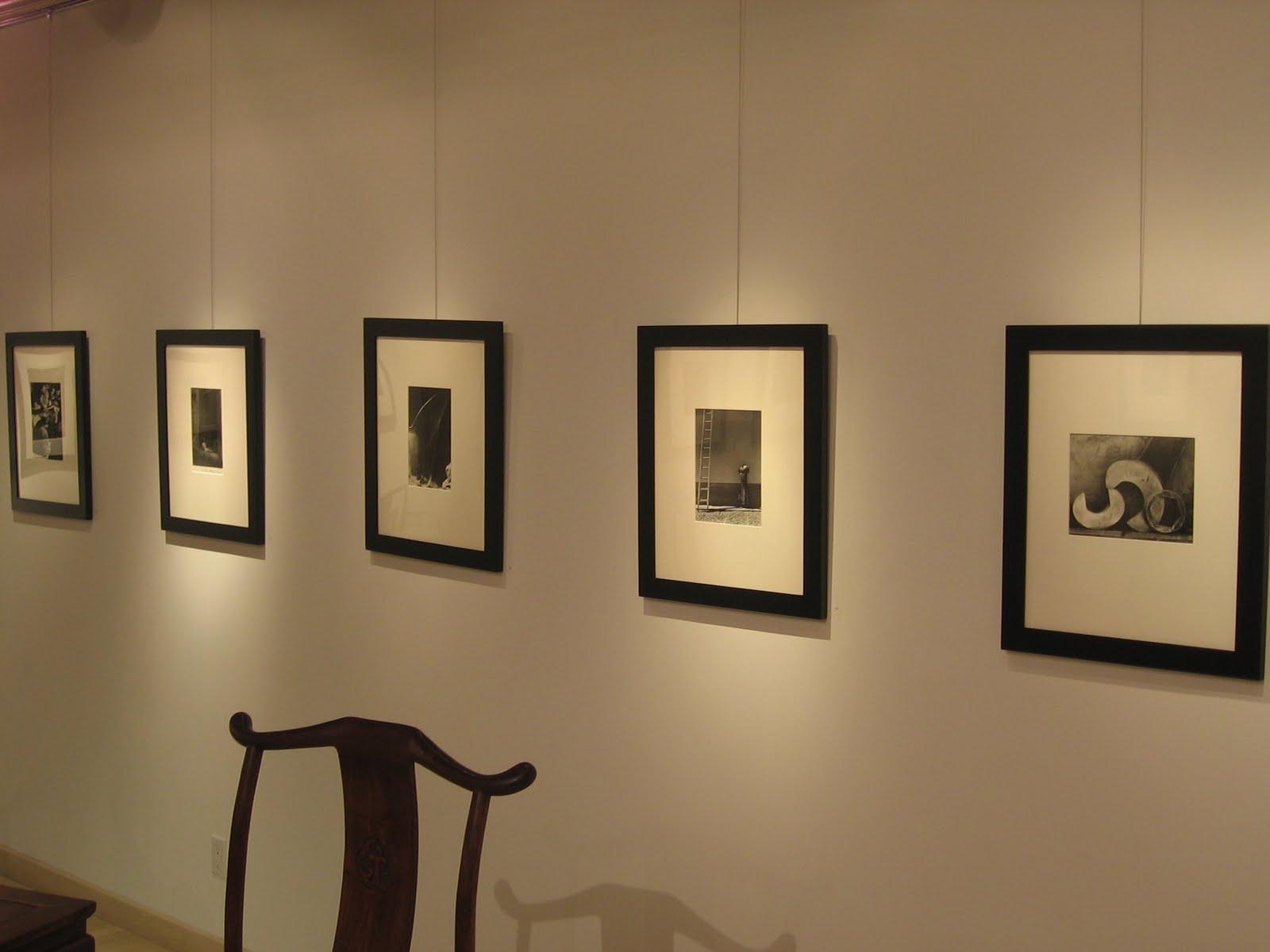 Comments/Context:
Mexican modernism from the first half of the 20
th
century really has a special flavor all its own, meaningfully different from the photographic "
modernisms
" of Europe or America from the same time period. It combines the political fervor of the post-revolutionary period, a renewed attention to the symbols of traditional Mexican life, the historical mind set of the Mexican muralist painters, and the radical ideas of a number of influential artistic transplants into a potent stew of ideas, tinged with a bit of romance and bathed in the harsh, pure light of Mexico's geography.
This show gathers together a sample of work from the main figures of the period, along with work from a group of somewhat lesser known contributors to the movement. While the aesthetic is modernist, with clean lines, pared down compositions, and found abstractions, the subject matter is uniquely Mexican: men in sombreros, women with water jugs, street markets, cacti, agave, and portraits of famous artists like Diego Rivera and Frida Kahlo. There are plenty of excellent Modottis, Westons, and Alvarez Bravos on display that will be familiar to collectors, as well as some secondary images that are worth a look. I particularly enjoyed Manuel Alvarez Bravo's wood pile and peeled jicamas, spare still lifes with geometric clarity. While this exhibit isn't a definitive or exhaustive scholarly study of Mexican modernism, it does successfully provide a taste of what makes the pictures from this period so distinctly intriguing.
Collector's POV: The prints in this show range in price from $2500 (Brehme) to $35000 (Modotti and Weston), with most under $10000.
Rating:
* (one star) GOOD (rating system described
here
)
Transit Hub:
The Dawn of Modernism: Early Twentieth-Century Mexican Photography
Through September 11th
145 East 57th Street
New York, NY 10022