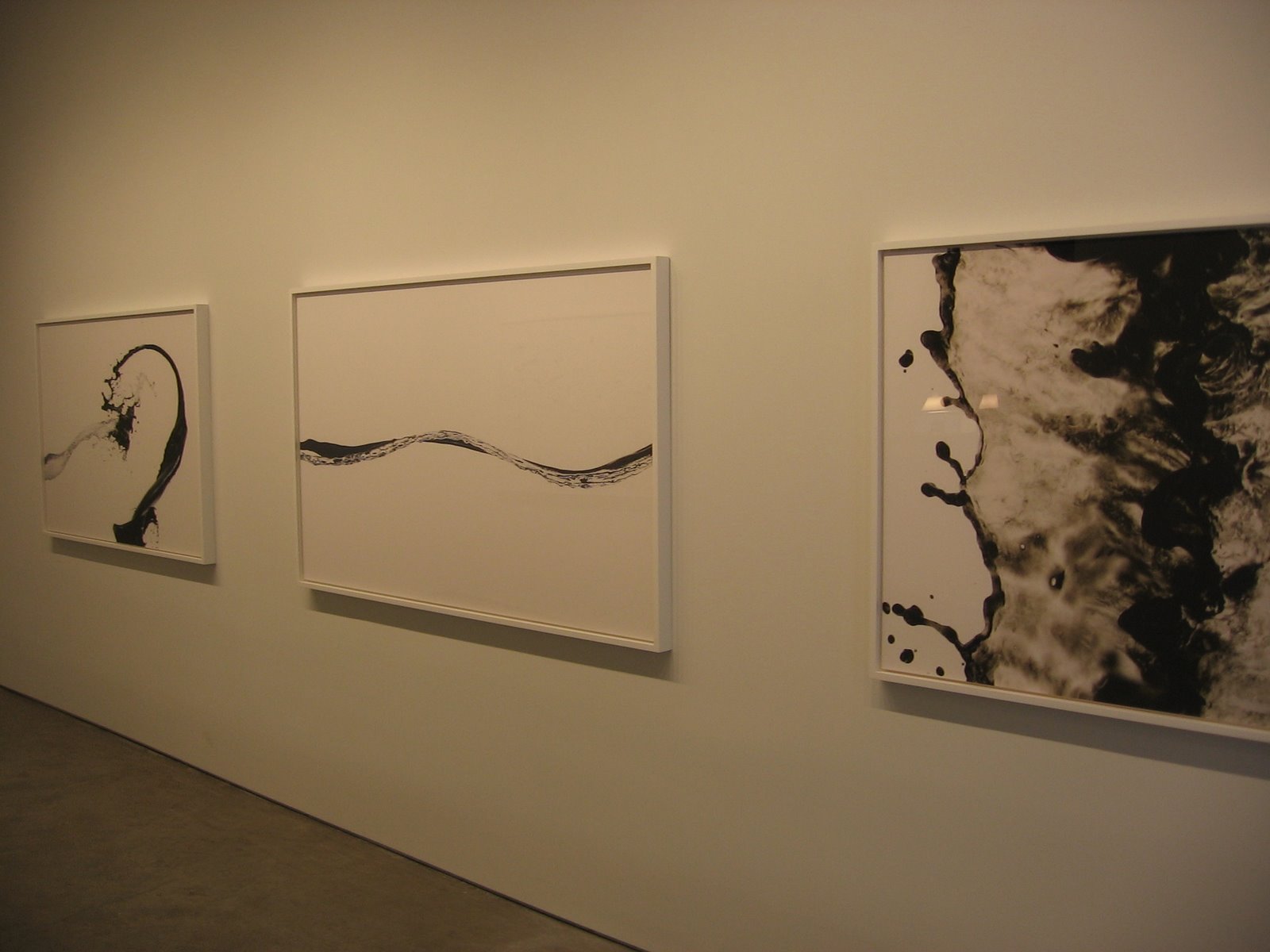 JTF (just the facts): 10 large scale (most are 60×40 or reverse) pigment prints, framed in white and arrayed in the front gallery. All of the images are from 2006, in editions of 10.
Comments/Context: Underlying the history of photography is the never ending march of new technology, with recent advances enabling artists to make pictures in ways that had been heretofore impossible. Following in the footsteps of stop motion scientist Harold Edgerton, Japanese photographer Shinichi Maruyama uses high tech strobe lights to make exposures in one 7500th of a second.
Maruyama uses these new tools to make expressive images of colliding waves of black ink and water, caught in mid air against white backgrounds. His pictures capture the gestural qualities of the drips, splashes, washes and sprays, in the split second before they merge into a muddy puddle. The resulting abstract swirls are clearly reminiscent of Japanese calligraphy and ink drawing, but with an undertone of energetic chaos.
Collector's POV: The images in this small show are priced between $7500 and $15000, mostly based on size it seems (the one that reminds me of the old Lucent logo being the highest priced). In walking through the gallery, I thought of the watery photograms of Susan Derges and Adam Fuss, but Maruyama's works are wholly different, with a strong Japanese aesthetic of simplicity, imperfection and elegance. This is a solid first New York showing.
Rating:
* (one star) GOOD (rating system described
here
)
Through February 21
535 West 24th Street
New York, NY 10011