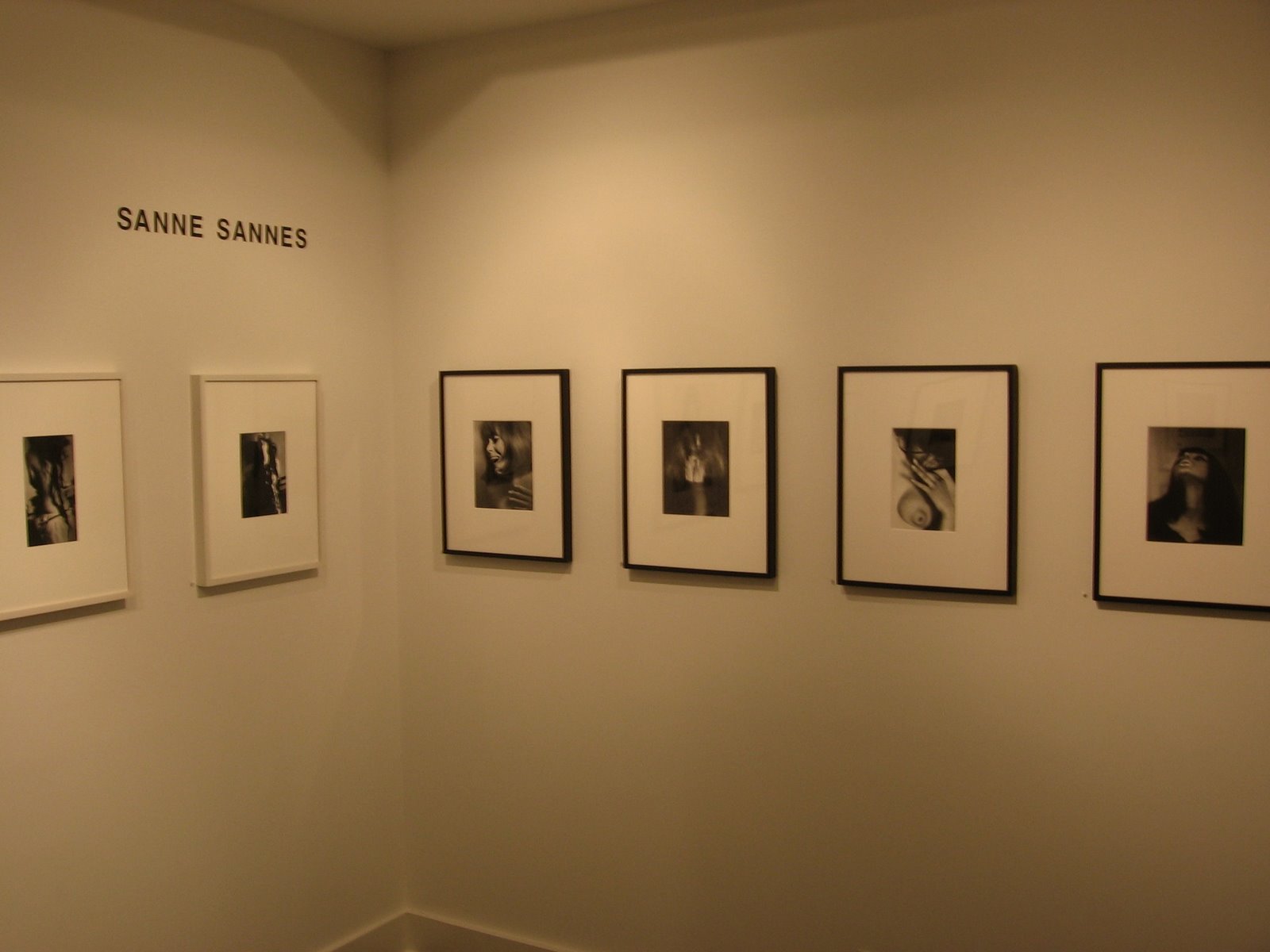 JTF (just the facts): A total of 18 black and white images, framed in black/white and matted, and hung in a small anteroom gallery. The prints are mostly 10×8, and all are vintage, from the period 1962-1965. (Installation shot at right.)
Comments/Context: Dutch photographer Sanne Sannes' first US show, coming over 40 years after his death, has a youthful 1960s confidence. The images are the opposite of the cool, detatched nudes of Edward Weston – active, vibrant, dark and grainy, exploring the emotions of his subjects, rather than the forms of their bodies. Many are head shots, with blurs of flowing hair and broad smiles, full of life.
The loose, shadowy style of these images is certainly reminiscent of the 1960s work of Gerard Petrus Fieret and Ed van der Elsken. All three captured freedom, exhilaration and sheer joy in ways that were (at the time) completely and radically new.
Collector's POV: The images in the show are priced between $6500 and $16000. The look and feel of these images is so different from the nudes we have in our collection that I'm not sure they would work sharing a wall together. That said, a couple of the images caught my eye just enough to make me wonder whether they might fit.
Rating:
* (one star) GOOD (rating system described
here
)
Through May 2nd
20 West 57th Street
New York, NY 10019