For committed photography collectors like ourselves, the run of spring contemporary art fairs here in New York can often feel a little like a frustrating missed opportunity. We enthusiastically look forward to the fairs, and then proceed to systematically work our way through the aisles, eager to visit with gallery owners (and other collectors and curators) from far off locales and to get caught up with the photography they are supporting. And yet, more often than not, the reality is that when we do arrive to see what they've brought, they've largely left the photography home, in favor of big (and forgettable) paintings.
Photographically, this year's Frieze New York Art Fair was perhaps no different than the last few more edited iterations held at the Shed, so maybe we just need to reset our consistently overly optimistic expectations for the photographic magic that might take place. Out of nearly 70 booths across the three floors of this year's fair, there was just one photographic solo presentation (Nan Goldin at Gagosian), one more solo with a decent dose of photographic (digital collage) work (Lauren Halsey at David Kordansky), and a handful or two of scattered notable photographs elsewhere, with not one gallery in the more emerging Focus section deciding to show photography. Perhaps we are indeed in a somewhat hidden ebb cycle for the popularity of contemporary photography, which might explain the pervasive feeling of treading water. What we likely need is just a few more knockout, attention grabbing bodies of new work (by bigger names or up-and-comers) to remind everyone of the power of the medium, and these doldrums will quickly be forgotten.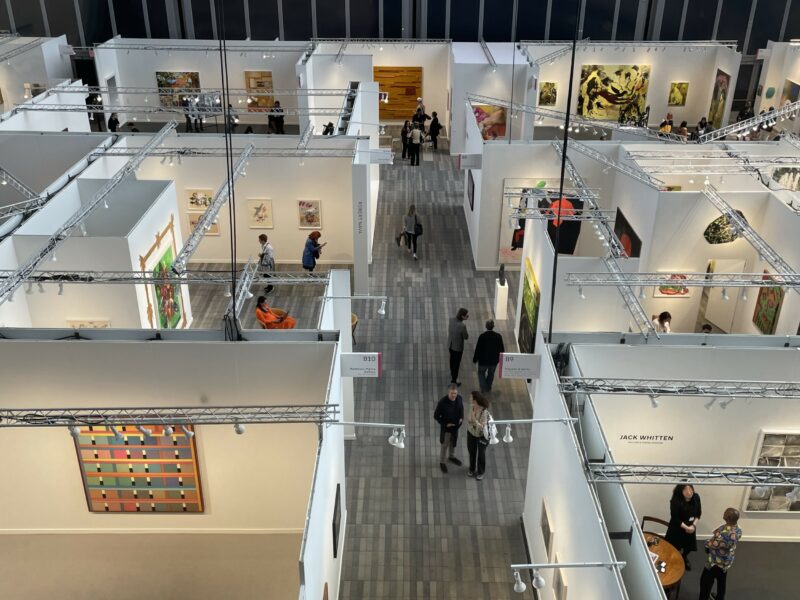 As is the case with all of our art fair reports, the slideshow below gathers together a cross section of notable photographs found at the fair, starting with the booths on the 2nd floor of the Shed, and moving upwards through the 4th and 6th floors. Each image is supported by linked gallery names, artist names, prices (as available), and a short discussion or commentary.