This is the final part of our exhausting multi-part Armory review post. Hopefully, all of the details will be of use to collectors who want to follow up with specific galleries, or who just need a summary of the photography that was being shown. Parts 1, 2, 3, 4 and 5 can be found here (part 1), here (part 2), here (part 3), here (part 4) and here (part 5). This post refers to the booths at Pier 92.
Galerie Daniel Templon (here): James Casebere (2)
Locks Gallery (here): Eileen Neff (2)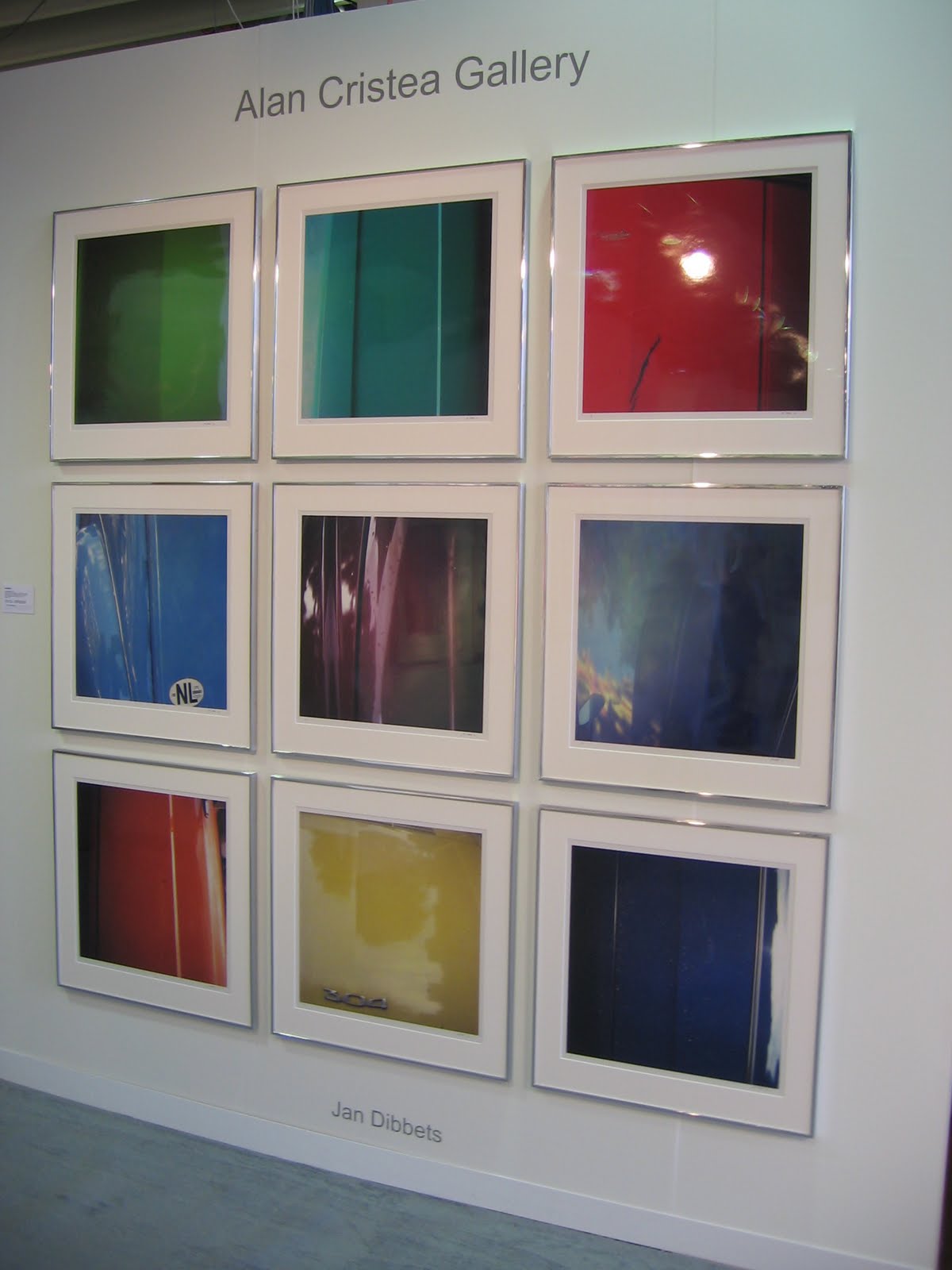 Alan Cristea Gallery (here): Jan Dibbets (9), Boo Ritson (1). Having recently seen the Dibbets show at Gladstone, I was happy to run across this grid of Dibbets' color studies; they are bigger and bolder than I had imagined. The set is priced at $18500.
Wetterling Gallery (here): Doug & Mike Starn (8), Nathalia Edenmont (5). The Starn works are various views of a dense thicket of bamboo poles.
Springer & Winckler Galerie (here): Arnold Odermatt (8), Andy Goldsworthy (3), Bernd and Hilla Becher (15 as one typology), Sigmar Polke (3), Gerhard Richter (6 overpainted photographs), Bernhard Johannes Blume (2 diptychs), John Baldessari (1)
Galerie Michael Schultz (here): Gilbert & George (1)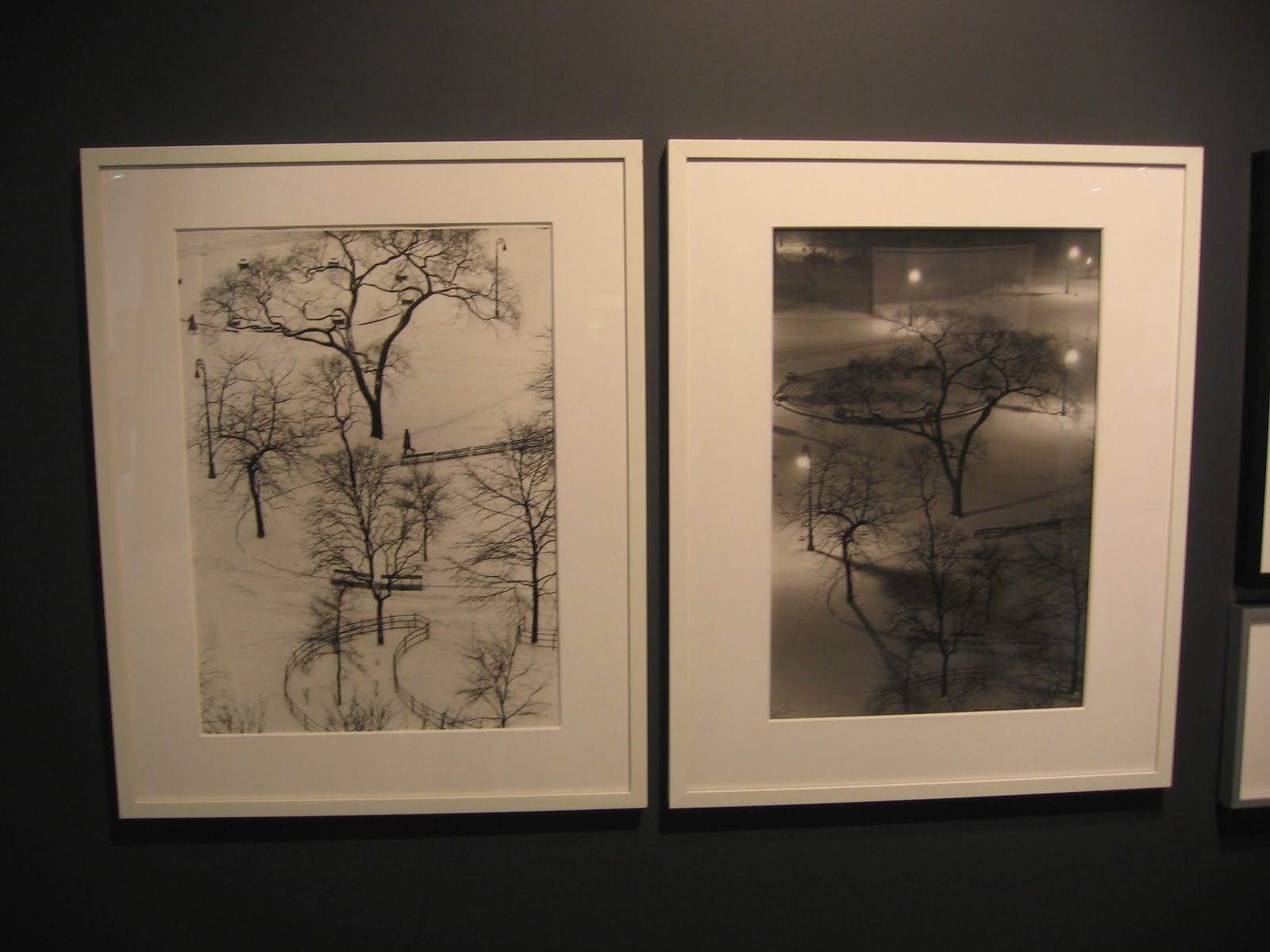 Bruce Silverstein Gallery (here): Shinichi Maruyama (1), Randy West (16), Yao Lu (1), Martin Denker (1), Michael Wolf (4), Todd Hido (3), Maria Antoinetta Mameli (1), Ryan Weideman (9), Diane Arbus (1), Leonard Freed (3), Nathan Lyons (3), Rosalind Solomon (1), André Kertész (4 black and white, 3 Polaroids), Aaron Siskind (4 broken windows, 4 paint studies), Barbara Morgan (3), E.O. Hoppé (5), Alfred Stieglitz (1), Marvin Newman (2 color, 12 black and white, including a grid of manhole covers), Frank Paulin (4), Larry Silver (4), Walker Evans (2), and others. The Silverstein booth was a tribute to 100 years of photography in New York (1910 to 2010), with time periods marked out in paint underneath each section. I was surprised to see the two large Kertész prints (at right), as they were larger than any prints of his from Washington Square that I had ever seen. They were priced at $25000 and $20000 respectively. Silverstein also had two early Walker Evans architectural/railroad studies (from the late 1920s) which would fit well into our collection.
Faría Fábregas Galería (here): Marta Minujin (1)
Winter Works on Paper (here): Lee Friedlander (2), Weegee (4), Josef Sudek (1), Arthur Tress (1), Ralph Eugene Meatyard (2), James Casebere (1), Andre Villers (1), among many, many others, hung salon style.
Contessa Gallery (here): David Drebin (4), Chuck Close (2), Robert Rauschenberg (1)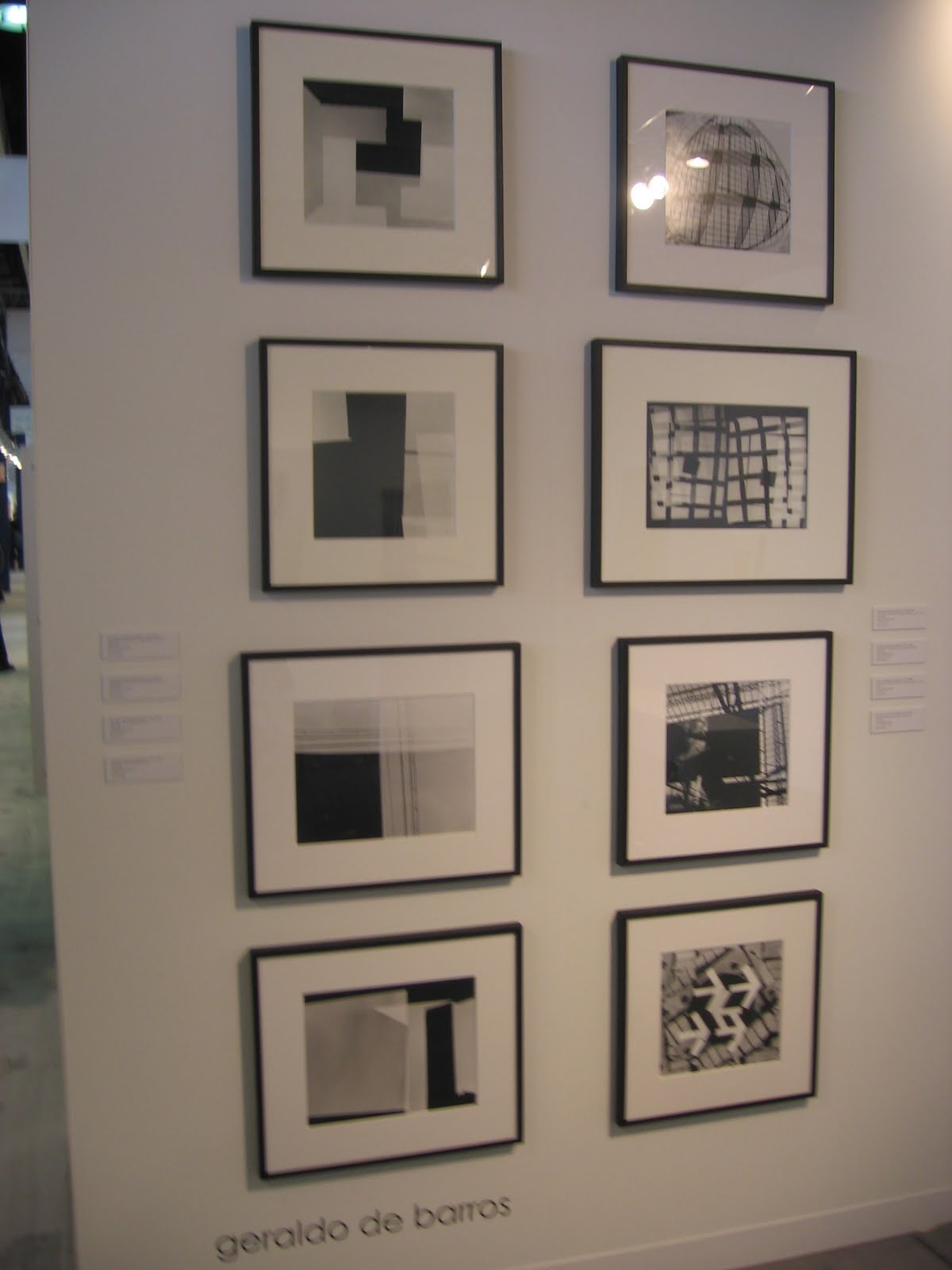 Sicardi Gallery (here): Geraldo de Barros (8). These conceptual prints by de Barros were a discovery for me. The negatives were made in the late 1940s/early 1950s, and are full of gridded geometries and overlapping patterns. The prints are recent posthumous prints, made in editions of 15, priced between $8000 and $12000.
Gana Art (here): Jang Taewon (1 lightbox), Cindy Sherman (1 film still)
Mixografia (here): John Baldessari (1 set of 6 prints)
HackelBury Fine Art (here): Garry Fabian Miller (7), Pascal Kern (6), Doug & Mike Starn (1 triptych and 1)
Barry Friedman, Ltd.
(
here
): Michael Eastman (5 interiors, 2 abstractions), Man Ray (2), Sally Mann (1), Hans
Bellmer
(1), Arno Rafael
Minkkinen
(2)
.
Alan Koppel Gallery
(
here
): Constantin
Brancusi
(1), Harry
Shunk
(1), Robert Frank (2), Diane
Arbus
(1),
Hiroshi
Sugimoto
(2 dioramas),
Vik
Muniz
(1), Adam Fuss (1)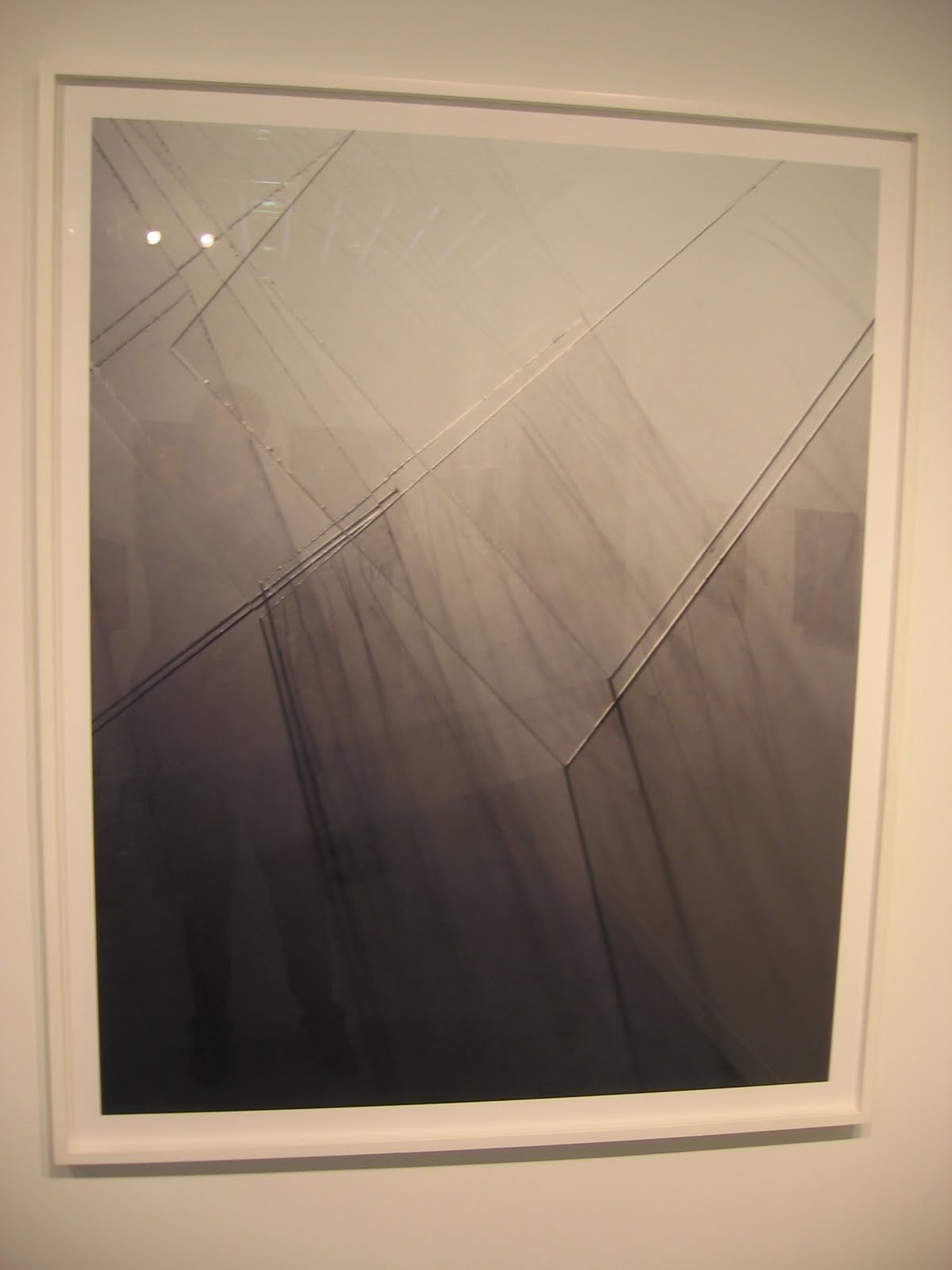 Yancey Richardson Gallery (here): Ed Ruscha (10 gas stations), Julius Shulman (1), Sebastião Salgado (1), Esko Mannikko (3), Sharon Core (2 still lifes), Andrew Moore (2), Hellen Van Meene (3), Barbara Kasten (5). The marginal picture at right doesn't do justice to the intricacies of Kasten's recent glass studies; light and shadow play across the layers of glass, creating a network of subtle lines. This particular image is priced at $10500, in an edition of 5.
JGM Galerie (here): Fred Wilson (5), Ion Grigorescu (3)
Marc Selwyn Fine Art (here): Richard Misrach (2)
David Klein Gallery (here): Liz Cohen (5)
Tomorrow: the last of our fair posts (until AIPAD), covering the 2010 ADAA Art Show.