Parts 1, 2, 3 and 4 of this multi-part Armory review post can be found here (part 1), here (part 2), here (part 3) and here (part 4). This post refers to the second half of the shorter hall to the left of the entrance area/cash registers, near the stairs up to Pier 92.
Jack Shainman Gallery (here): Zwelethu Mthethwa (1), Rashid Rana (1), Carrie Mae Weems (4)
Galerie Guy Bärtschi (here): Nan Goldin (2), Marina Abramovic (1)
Horton Gallery (here): Eve Fowler (8)
GDM Galerie de Multiples (here): Bill Owens (1 group of 4 images)
Hales Gallery (here): Sebastiaan Bremer (6)
Studio La Città (here): Vincenzo Castella (5), Roberto de Paolis (2), Michael Najjar (1), Franco Fontana (1)
Jiri Svestka Gallery (here): Miroslav Tichy (12)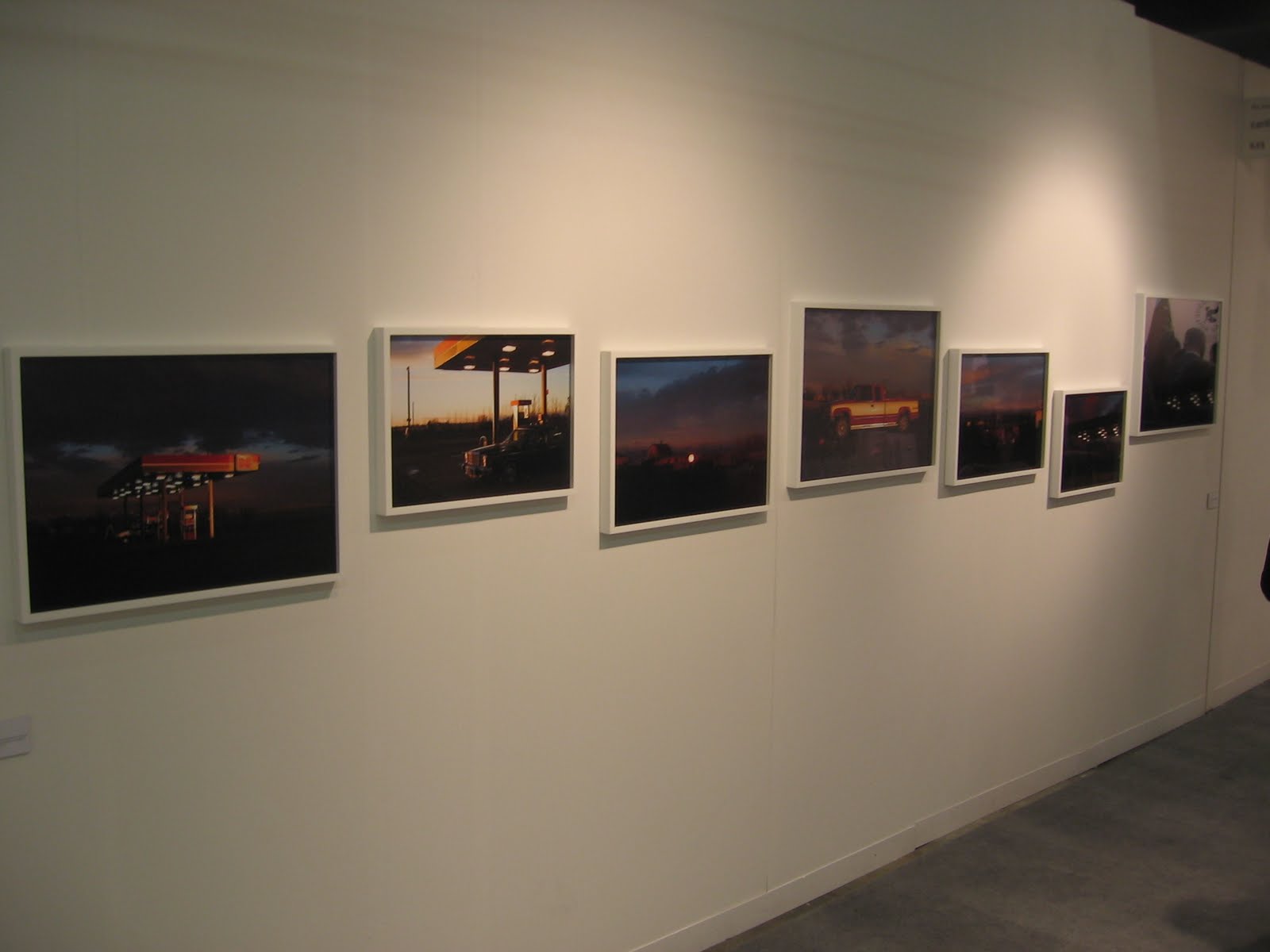 carlier gebauer (here): Paul Pfeiffer (set of 24 color seascapes), Paul Graham (set of 7 images), Robin Rhode (set of 28 images). The Paul Graham works (at right) are a series from a shimmer of possibility, depicting a gas station in North Dakota at dusk.
Voges Gallery (here): Adrian Williams (20)
Layr Wuestenhagen (here): Julien Bismuth (4)
Other Criteria (here): Ross McNicol (1)