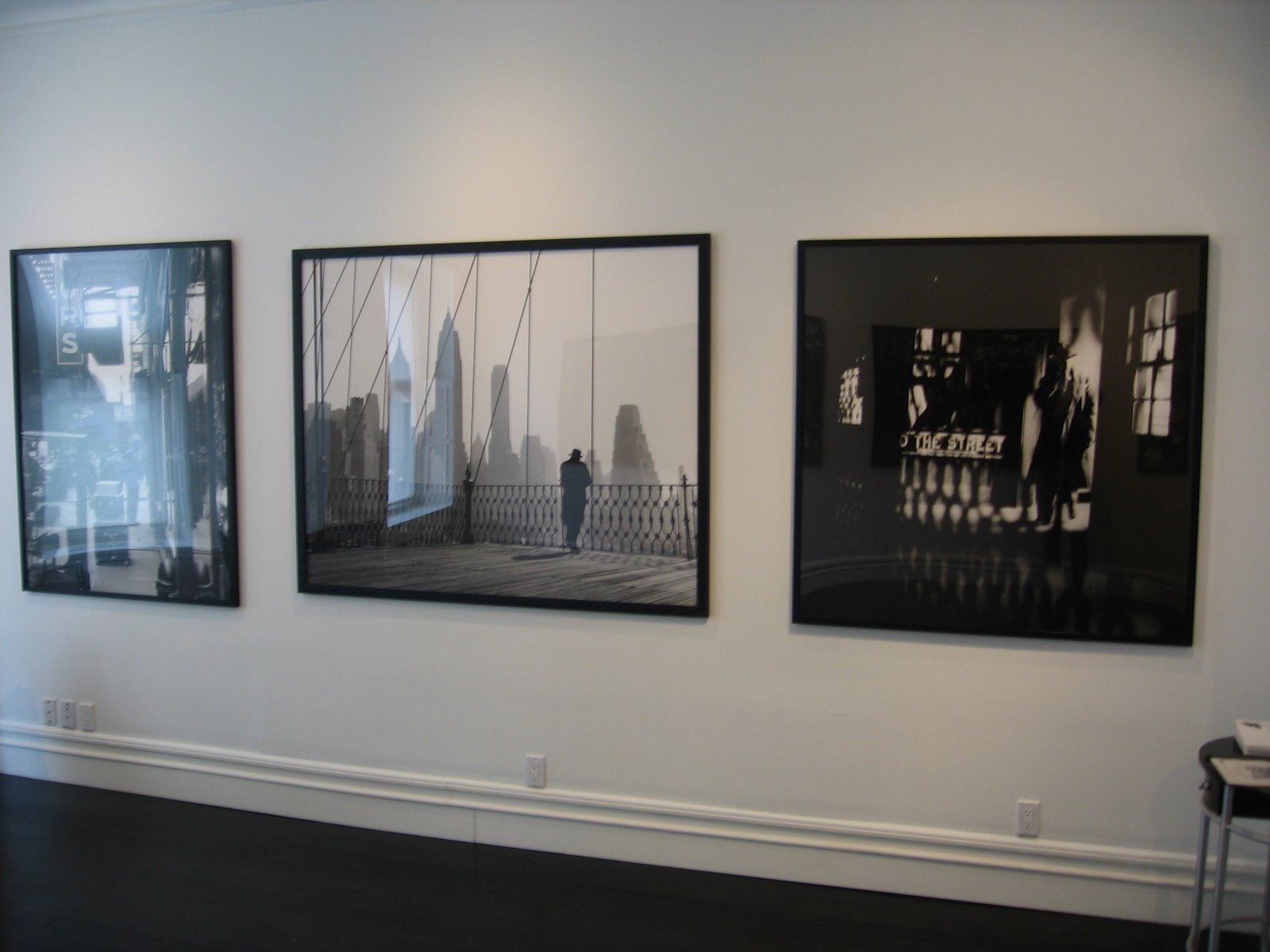 JTF (just the facts): A total of 20 black and white photographs: 11 larger modern prints of New York scenes, 6 smaller vintage prints of New York, and 3 large nudes. The large city shots are between 40×54 and 60×40, with original negatives between 1947 and 1950. The vintage works are all approximately 10×14, from the same time period. The nudes are tall and thin, 22×70, from c1950. All of the works are framed in black (the larger images without mats), and are hung in the main gallery and back into the office area. (Installation shots at right.)
Comments/Context: Paul Himmel's images of 1950's New York combine a nostalgic look at the city with a shadowy, gumshoe noir. Most of the contrasty pictures feature silhouettes of men in overcoats and hats: on the Brooklyn Bridge, near the Third Avenue El, and streaming through Grand Central on the way to catching a train. Other images capture iconic New York moments: the blurred lights at Rockefeller Center, the parachute jump at Coney Island, or snow falling near windows and fire escapes.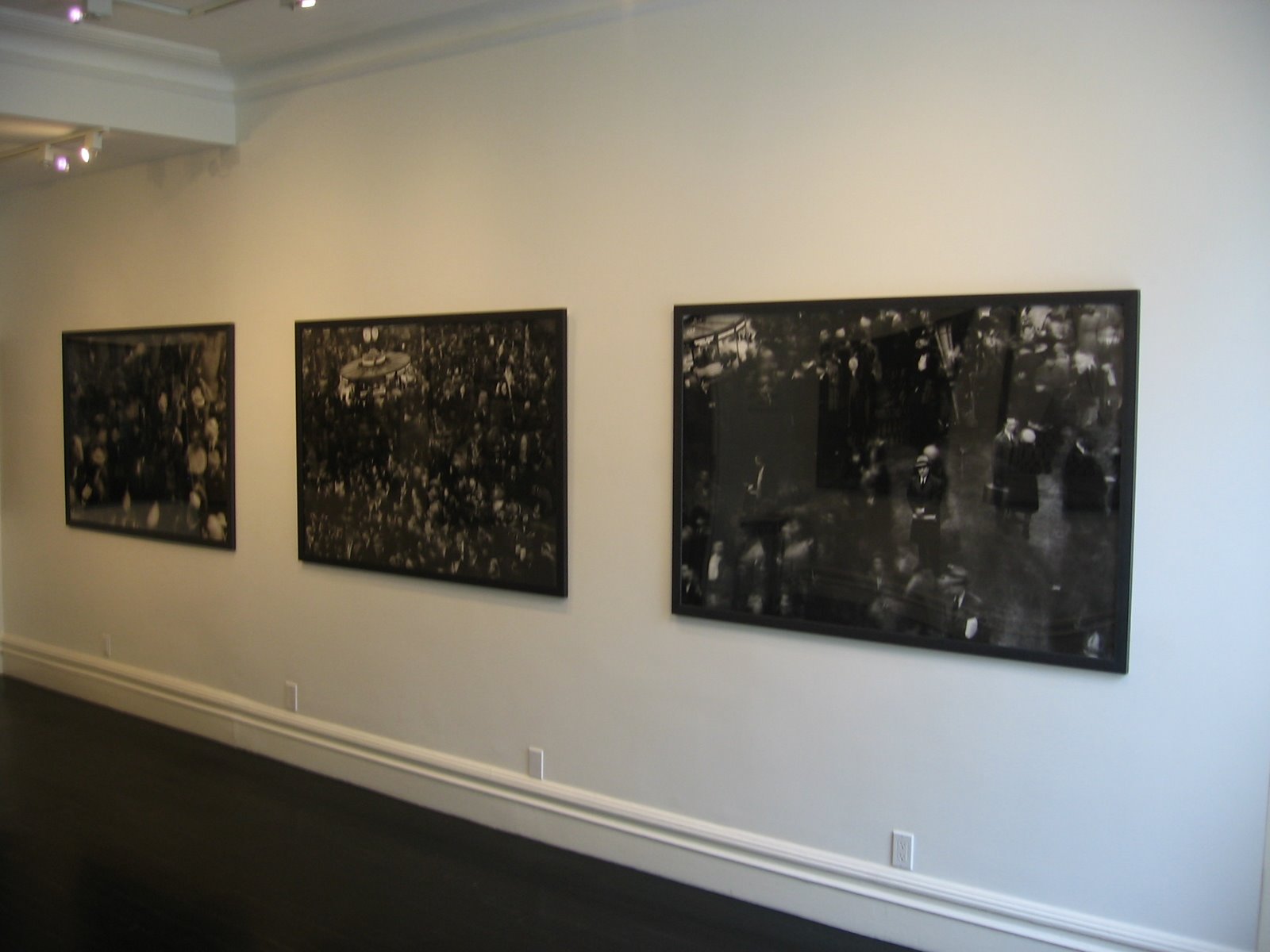 While the large modern prints in this show are clearly eye catching, some of the enlargements have a hackneyed feel to them, these classic New York moments and landmarks having become overly familiar and a bit
clichéd
. The exception to this are the three images of the blurred masses at Grand Central, where the large scale reinforces the chaos of the environment and the swirling shape of the movement of the crowd.
Collector's POV: The large modern New York prints in this show are priced between $10000 and $12000. The vintage city prints range between $6500 and $9500; the nudes are priced at $8000 each. Very few works by Himmel have come up for auction in the past five years, so there isn't a defined pricing pattern available for reference. For our collection, I can imagine looking for one of the smaller vintage prints, perhaps with a little less romance and a little more dark abstraction.
Rating:
* (1 star) GOOD (rating system described
here
)
Transit Hub:
Through May 20th
1045 Madison Avenue
New York, NY 10075