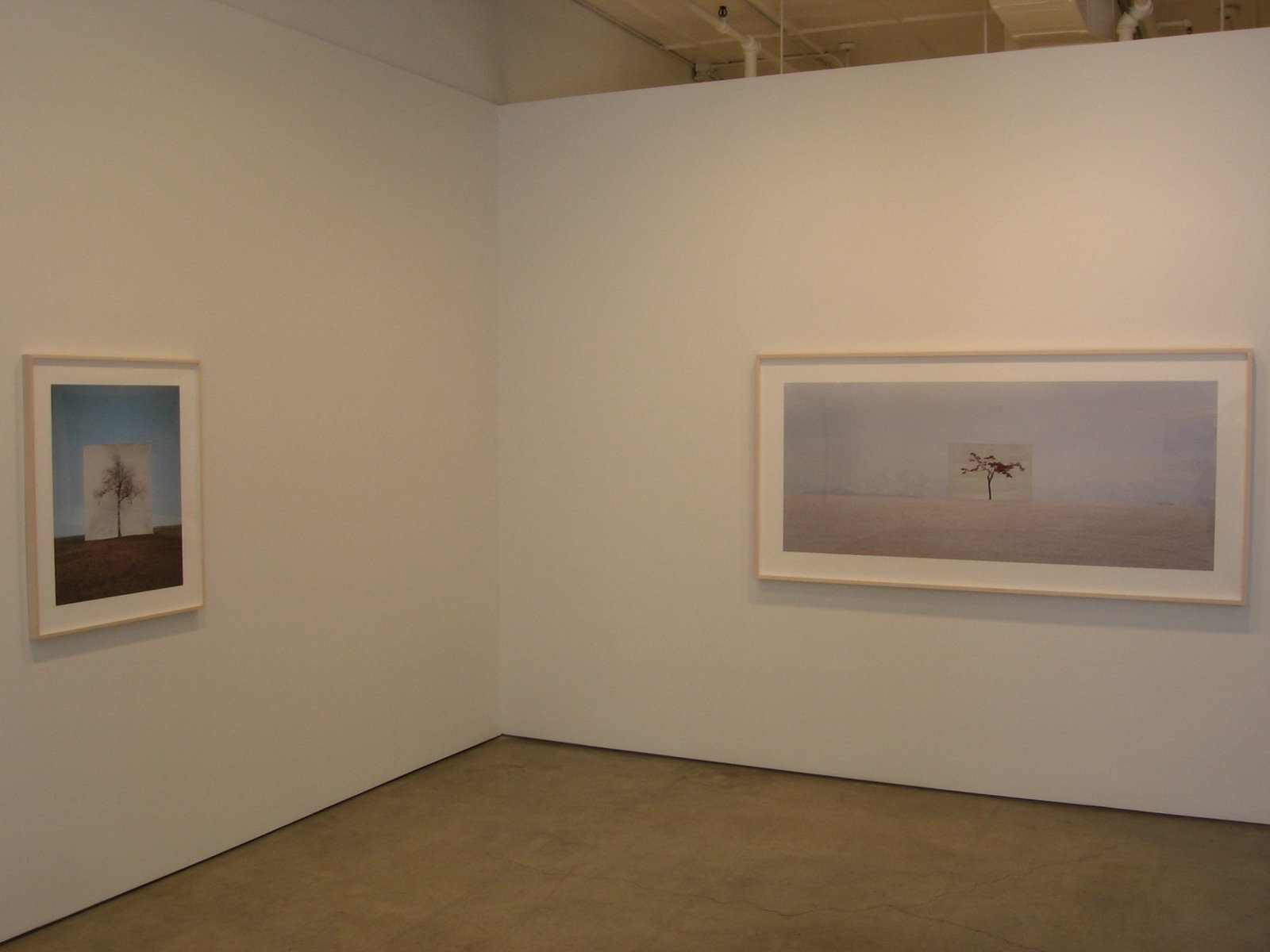 JTF (just the facts): 8 color images, in various sizes, framed in blond wood with no mat and hung in the single main gallery space. The negatives are from the period 2005 to 2008. The prints are archival inkjet prints, in editions of 3. (Installation shots at right.)
Comments/Context: Traditional subject matter is a mine field for a young photographer; it is extremely difficult to make pictures that aren't derivative or boring, given how many great photographers have walked the same road in the past. It is therefore exciting (and generally unexpected) when an emerging artist finds a new way into an old genre (trees, in this case), turning agreed upon conventions on their head and making us look at the subject with fresh eyes. The history of photography is brimming with great images of trees, going all the way back to the birth of the medium, but South Korean photographer Myoung Ho Lee has given us something different in his first solo show in the US, on view now at Yossi Milo.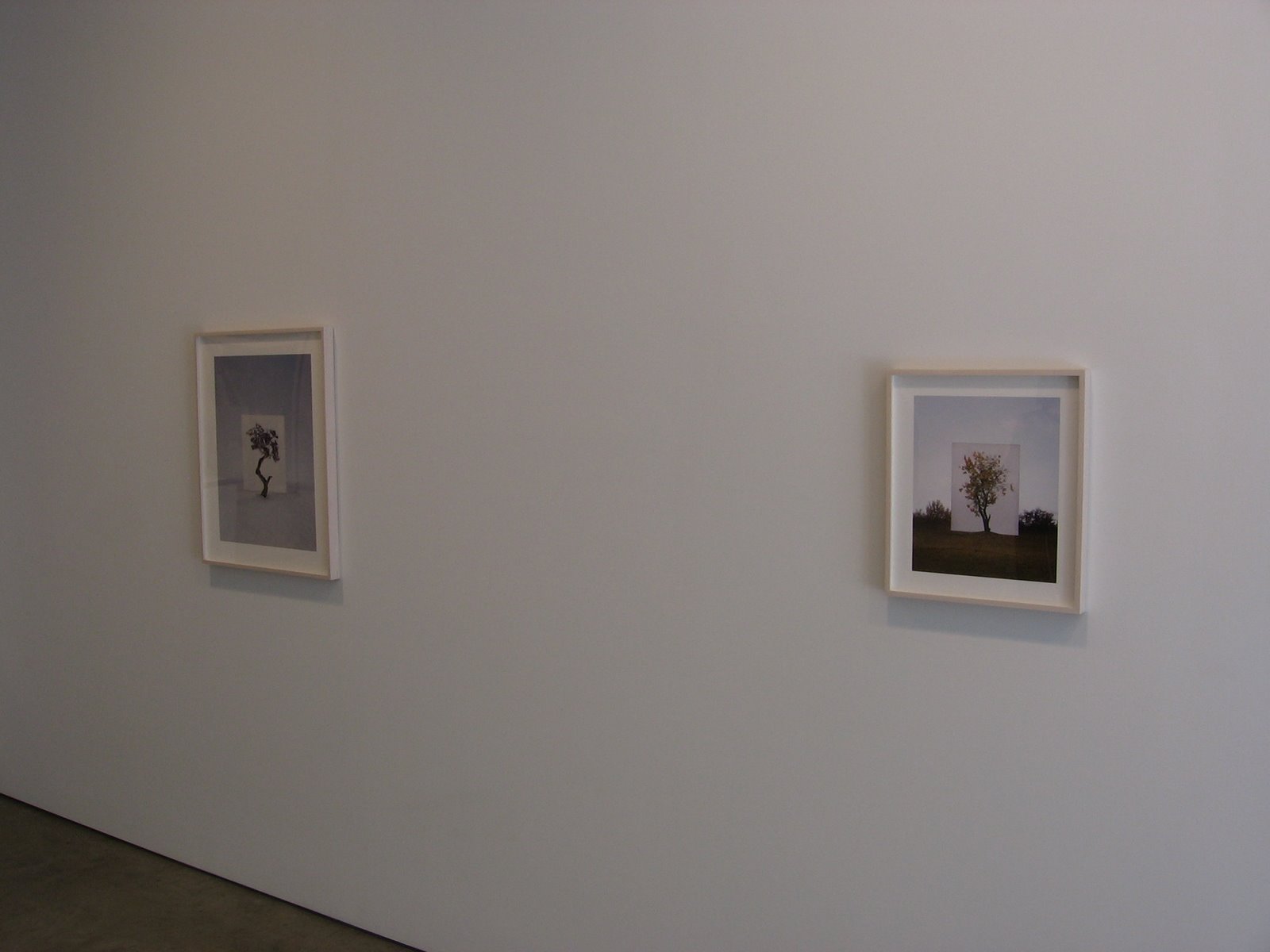 Lee's insight comes in the form of the simple white backdrop (think Richard
Avedon
) common to portraiture. Just as the blank canvas focuses our attention on the face of a portrait sitter, it has the same effect here when placed behind the graceful form of a tree – it sharpens our view of its shape, its texture, and its form. Lee has added a
surprising
conceptual twist to this idea by hanging the white sheeting in the context of the landscape that surrounds the tree, at once separating the tree from its normal environment, while at the same time giving the viewer some peripheral information about its usual context. Distracting wires and ropes are
Photoshopped
out later, leaving the sheet hanging strangely untethered in nature. The effect is a tunnel like vision of the isolated tree, highlighting its quirky individual personality, normally lost in the larger world around it.
The most striking image in the show is a large panorama of a single red Japanese maple (Tree #5, 2007, no longer available) against an expansive empty landscape, but nearly all of the works are visually intriguing, like stately still life portraits of weathered elders and younger up-and-comers.
Collector's POV: Images in the show are priced between $3500 and $14000. While Lee's conceptual twist made me think of Rodney Graham's upside down trees, I think this straightforward idea (the neutral backdrop in nature) has some legs in terms of opening up a wide avenue for the artist to explore more fully. These images are easy to like and should go down well with collectors.
Rating:
* (one star) GOOD (rating system described
here
)
Through April 18th
525 West 25th Street
New York, NY 10001