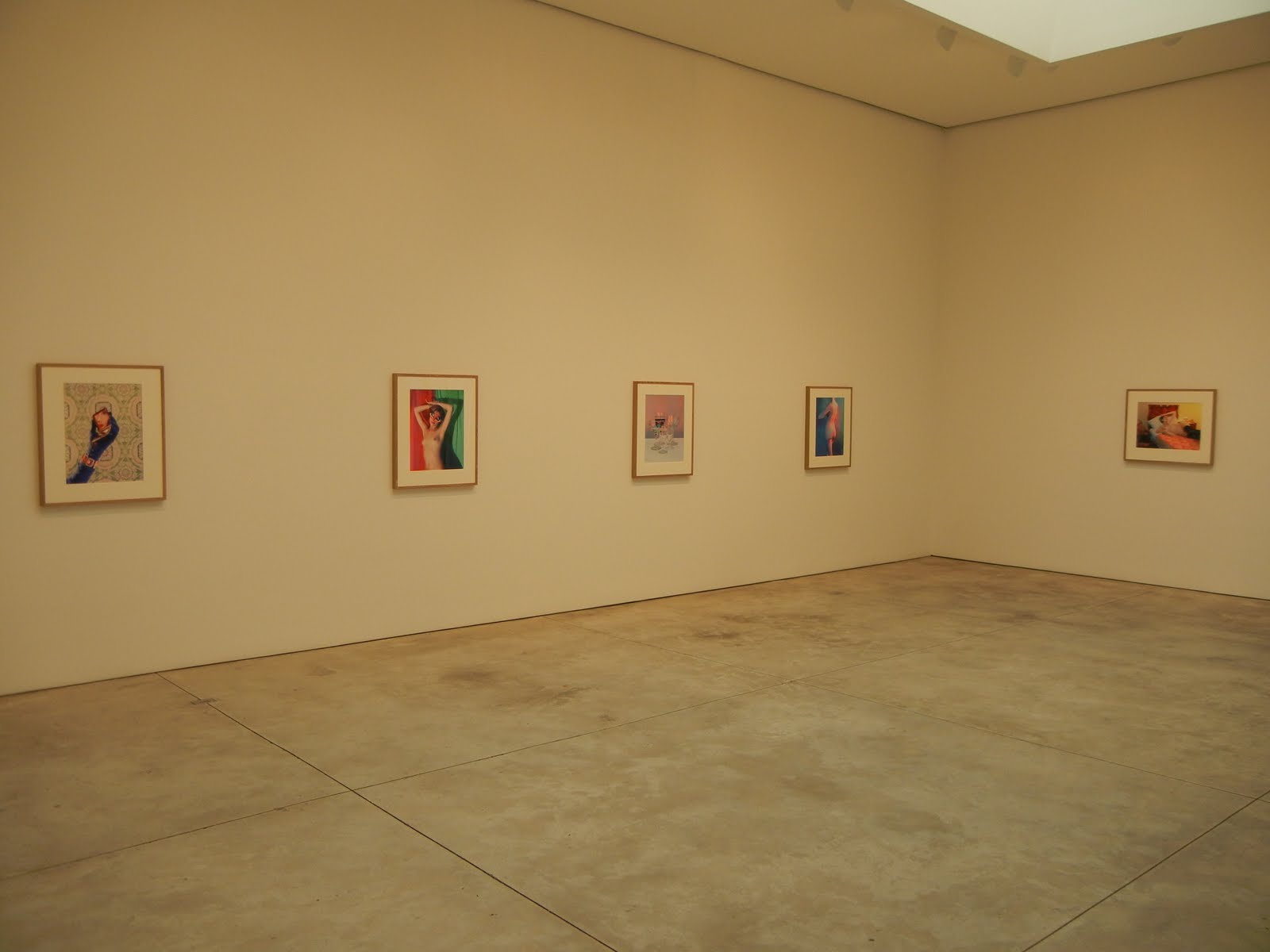 JTF (just the facts): A total of 19 color works, framed in brown wood and matted, and displayed in the larger main gallery space, divided by a single wall. All of the works were made using the tricolor carbon ("carbro") printing process and were made in 2010 (although they are "dated" 1955 in their individual titles). The prints generally range in size from 30×18 to 30×25 (or reverse), with one image at 26×26; all are available in editions of 7. (Installation shots at right.)
Comments/Context: McDermott & McGough have made a photographic career out of reviving antique processes and using them to make modern images in a variety of historically accurate styles. Over the years, they've successfully recreated salt, gum, palladium and cyanotype prints (among others), and firmly entrenched themselves in an anachronistic 19th century lifestyle. The pair's newest body of work fast forwards them into the 20th century (smack into the middle of the 1950s via the exuberant color of the carbro process), and provides the perfect jolt of energy for these slushy, cold winter days.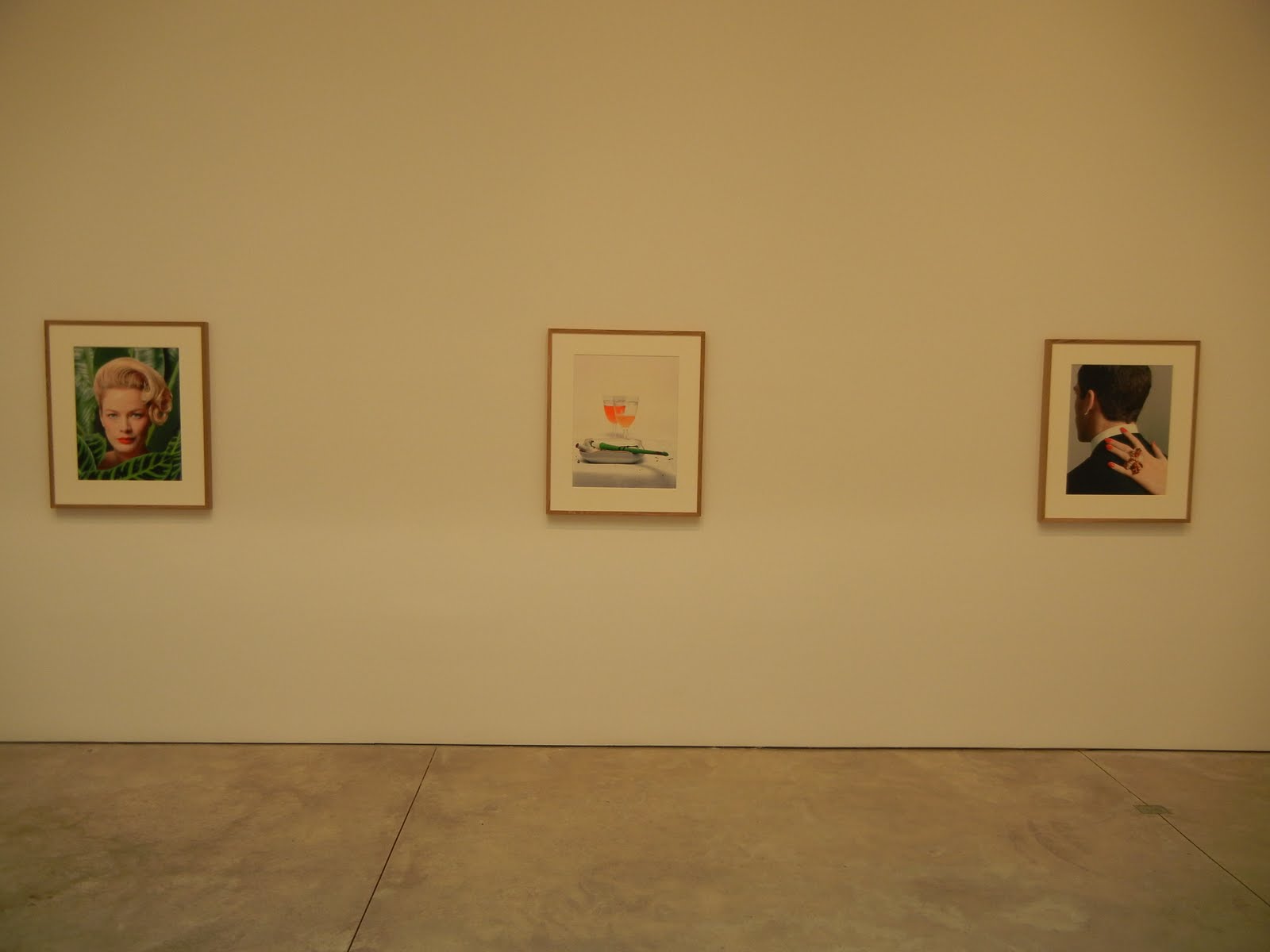 In many ways, this is pitch perfect art about art. The works on view reference and reinterpret 1950s commercial advertising and fashion photography (via vibrant magazine covers and pin-up nudes) and deeply mine the aesthetic of Paul
Outerbridge
(particularly the staged still
lifes
). They also make passing references to a parade of photographic stars, from
Steichen
and Penn, to Man Ray and
Blumenfeld
, even appropriating and
restaging
Roy Lichtenstein. A walk through the gallery is one witty insider joke after another, all executed in ebullient saturated color; bright red nail polish and electric green palm leaves never looked so good. The work is outlandish and glamorous, garish and showy, nostalgic and strikingly fresh.
These images are a terrific reminder of the pure unadulterated joy to be found in the carbro process; the colors are so blindingly crisp and bright, it's hard not to be seduced by their incandescent charms. If this show doesn't put a smile on your face, you'd better check your pulse.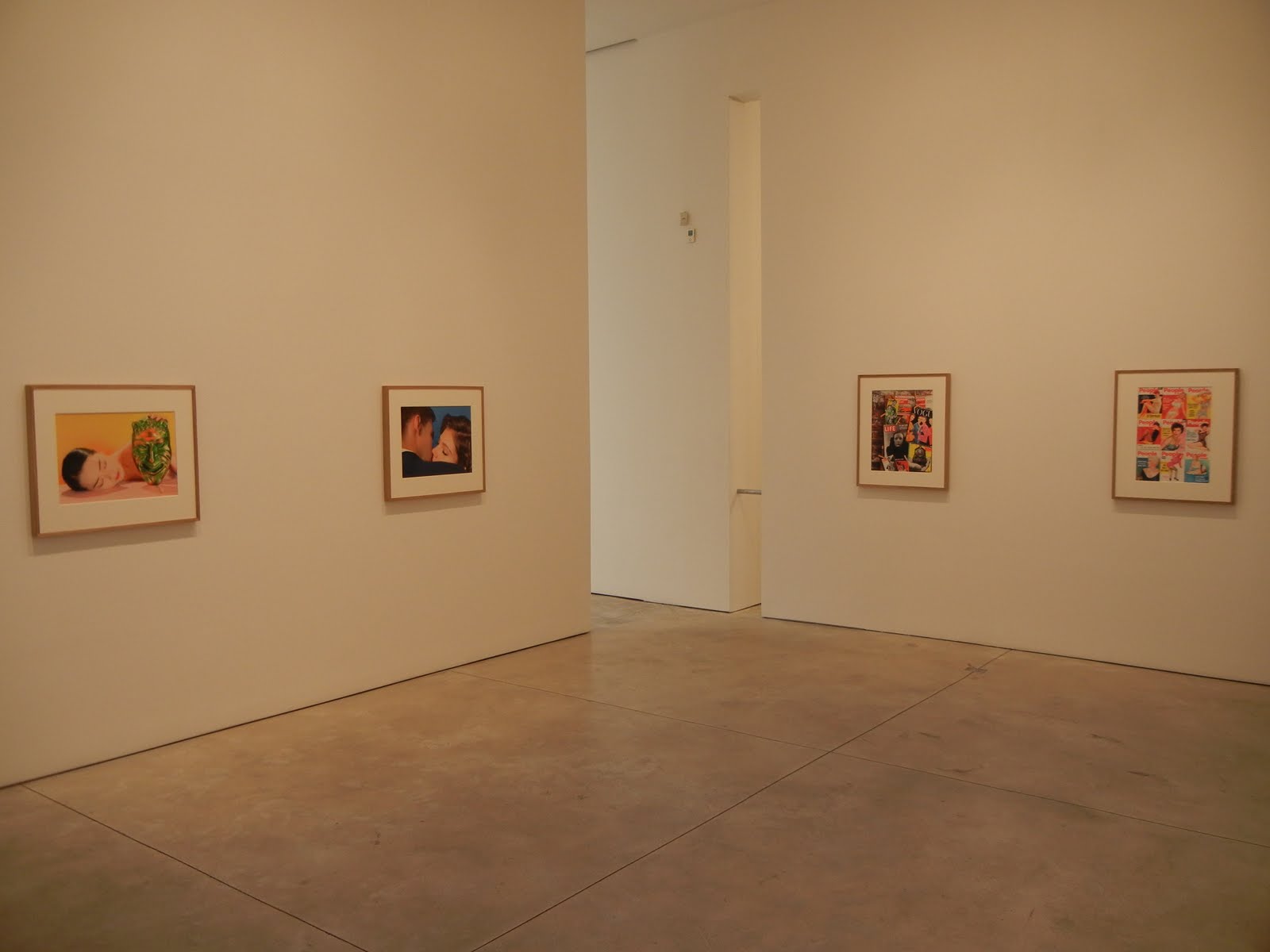 Collector's POV:
Each of the works in this show is priced in an upward ratcheting edition, beginning at $6000, continuing upward through $8000, and ending at $12000. While
McDermott
&
McGough
have been making their images for years, very few of these works have entered the secondary markets. As such, gallery retail is likely the only option for interested collectors at this point.
While there were plenty of terrific images in this show, if I was forced to choose just one, I would likely pick the nude, A Woman Alone, 1955, 2010, for its swirling, radiant mix of pink and blue (with a nod to Blumenfeld); it's second from the right in the top installation shot, and is reproduced on thick cardstock as a gallery announcement.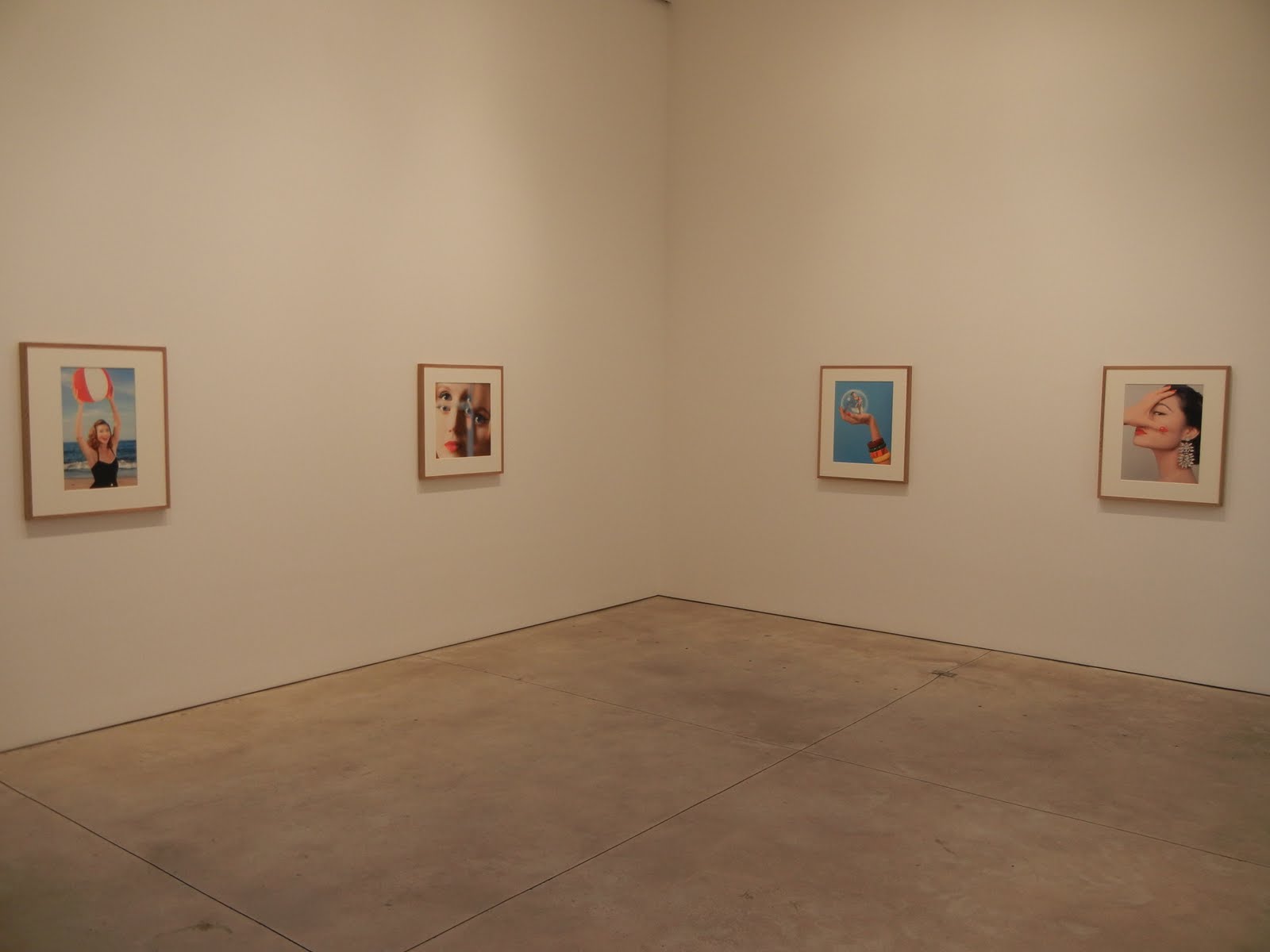 Rating:
** (two stars) VERY GOOD (rating system described
here
)
.
Transit Hub:
Review: New Yorker (here)
Feature: Art in America, 2010 (here)
Exhibit: An Experience of Amusing Chemistry @IMMA, 2008 (here)
Through February 12th
547 West 25th Street
New York, NY 10001