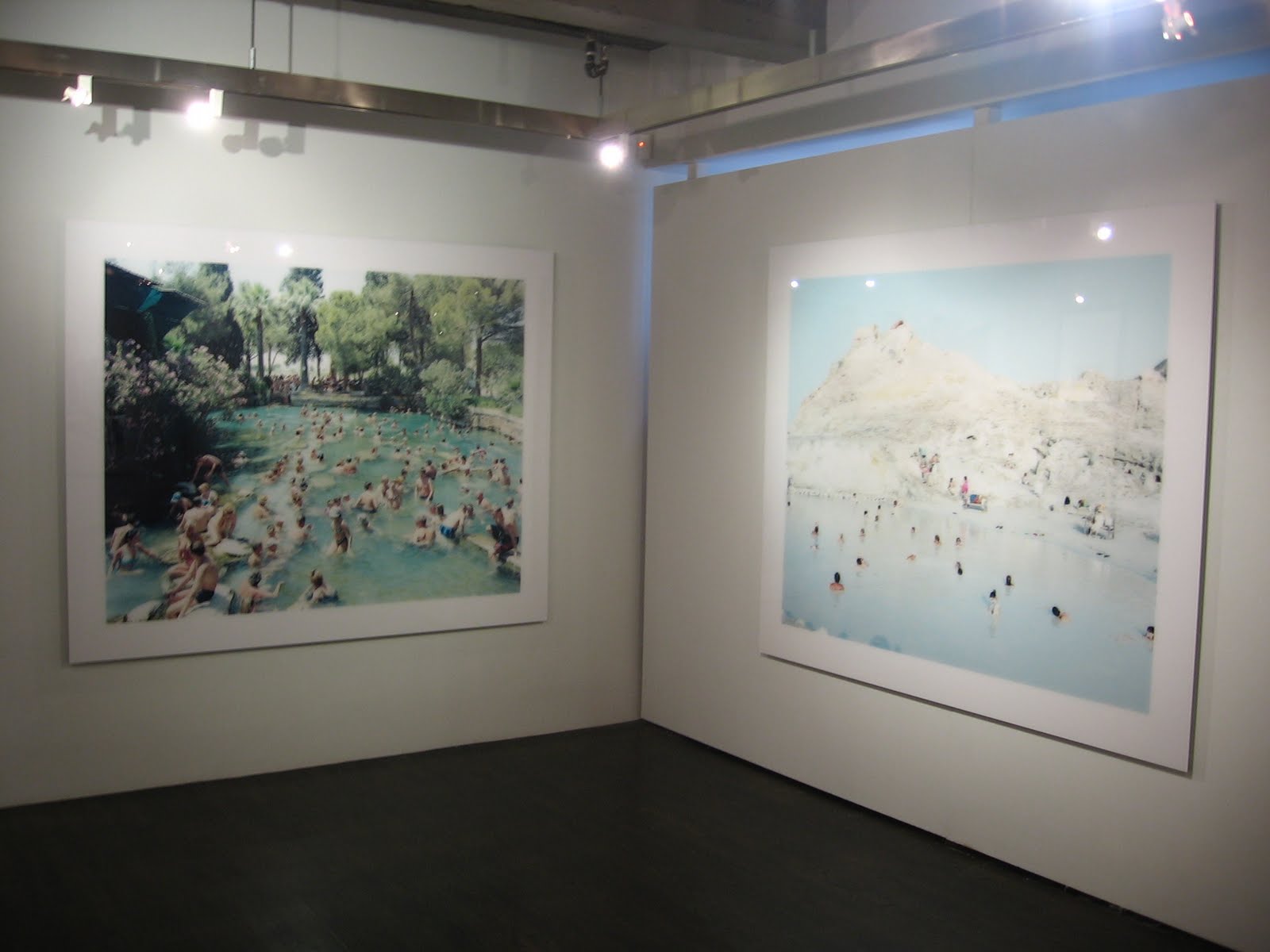 JTF (just the facts): A total of 6 large scale works, mounted to dibond plexi and not framed, and hung in the entry and main gallery spaces. Each of the chromogenic prints is 72×86; 5 are single images and there is one diptych. All of the works in the show were made in 2008 and 2009. A monograph of this work is being published by Steidl (here). (Installation shots at right.)
Comments/Context: Massimo Vitali's recent images continue his signature combination of large scale photography and intricate detail, his locations once again covered by masses of people. Taken in Sicily and Turkey, these particular images depict the ruins of Ephesus, and various healing pools, sacred grottoes, and swimming locations.
What I like about Vitali's work is that from afar, his images have a sense of immense grandeur, the huge scale creating engrossing, eye-catching scenes (sometimes blindingly lit); up close, I've always found the pictures to border on the ridiculous, the crazy density of humanity literally overrunning every setting, no matter how beautiful or pristine. Tourism and consumerism are skewered quite neatly.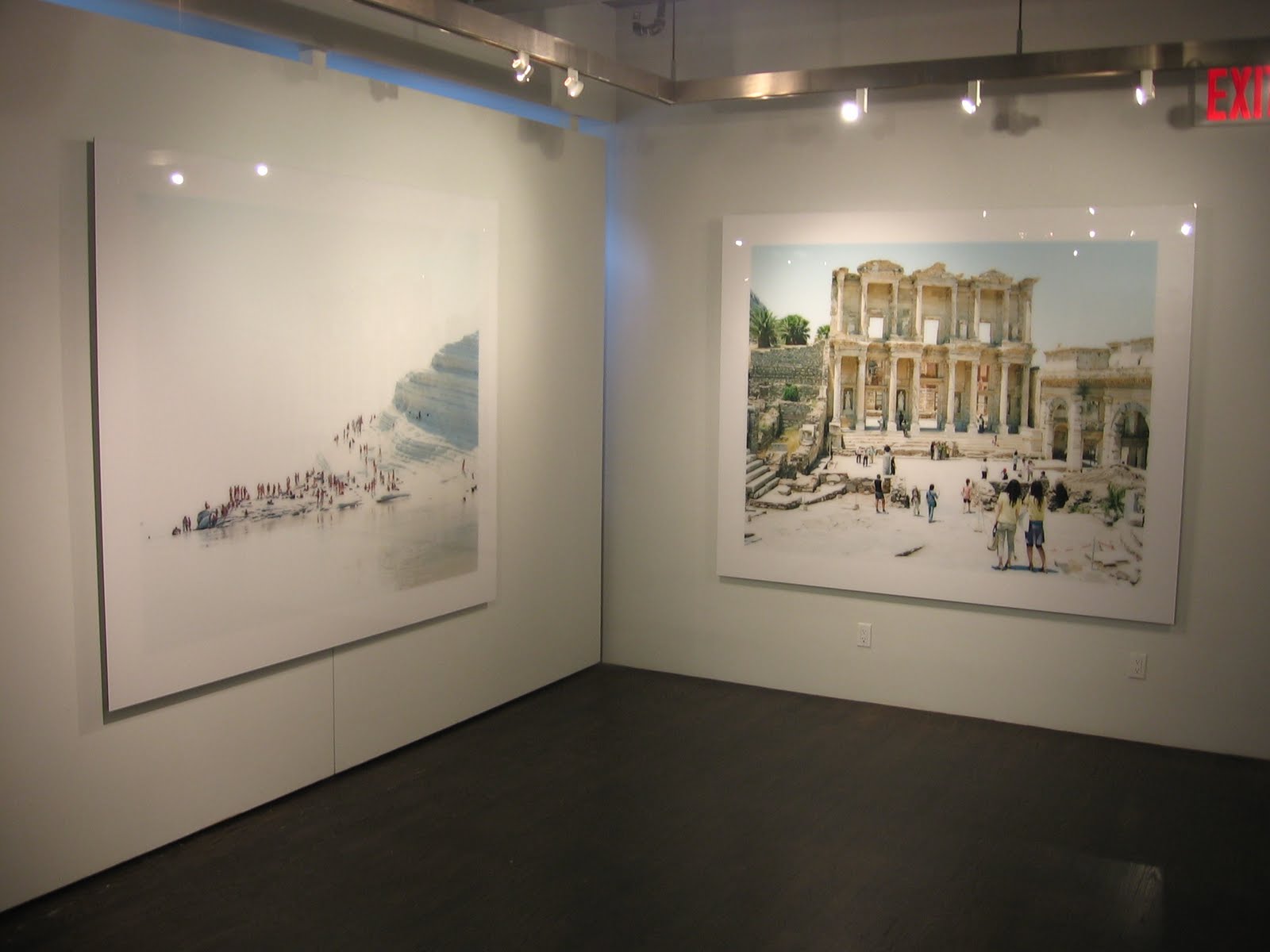 These new works are no different: tourists crawl over the historic library and amphitheatre at Ephesus (mixed together with acres of dusty rubble and tumbledown rocks) and swimmers of all shapes and sizes plunge into various waters, cavorting and frolicking literally on top of each other in the washed out brightness. The works seem to bring together the extra large museum images of Thomas Struth with the ironic tourist pictures of Martin Parr, with a dash of the over the top crowds at Coney Island of Weegee.
The works in this particular show are so large that they crowd each other a bit too much, creating a visual overload in the gallery; the prints are outsized for the display space – shown in a bigger room, they'd have much more room to breathe. Overall, while these works don't depart too far from Vitali's successful formula or show us much that is radically different from his earlier work, they hold up a mirror to ourselves, a potent reminder that we are not necessarily as unique as we might think; perhaps we too are unknowingly part of the thundering herds looking for the same banal entertainments and "memorable" experiences.
Collector's POV: The single images in this show are priced at 25000€ each; the diptych is 45000€. Vitali's work has become more and more available in the secondary markets in recent years and his prices have remained strong, ranging from $7000 to $80000.
Rating: * (one star) GOOD (rating system described here)
Transit Hub:
Massimo Vitali: Landscape with Figures 2
Through February 27th
Bonni Benrubi Gallery
41 East 57th Street
New York, NY 10022