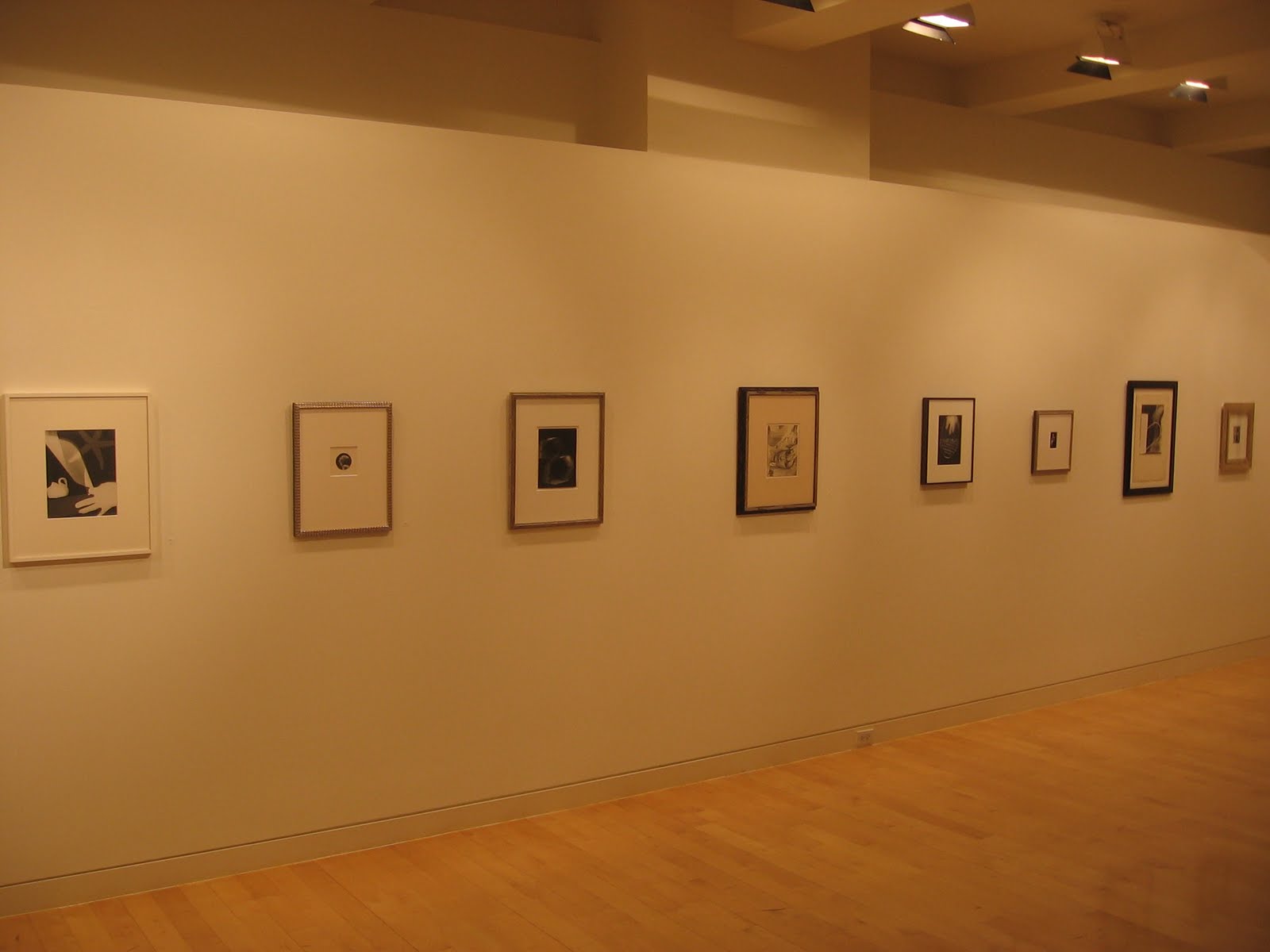 JTF (just the facts): A total of 30 black and white works, variously framed and matted, and hung in the entry and main gallery space. All of the works are vintage gelatin silver prints, made between 1917 and 1947, with the vast majority made in the 1920s and 1930s. The prints range in size from a small 2 inch diameter circle (a portrait of Lee Miller) to larger, roughly 11×9 works. (Installation shots at right.)
Comments/Context: While the recent Man Ray retrospective at the Jewish Museum (linked below) covered the artist's long and prolific career in broad strokes, this tight show travels some of the less frequented back roads of his best years in Paris, uncovering a wealth of lesser known but equally startling avant–garde photographs. In many ways, this period was Man Ray's most innovative, when he was at the height of his creative powers (at least photographically), and given the strong demand for his works from this time, this deep gathering of top quality examples is all the more impressive.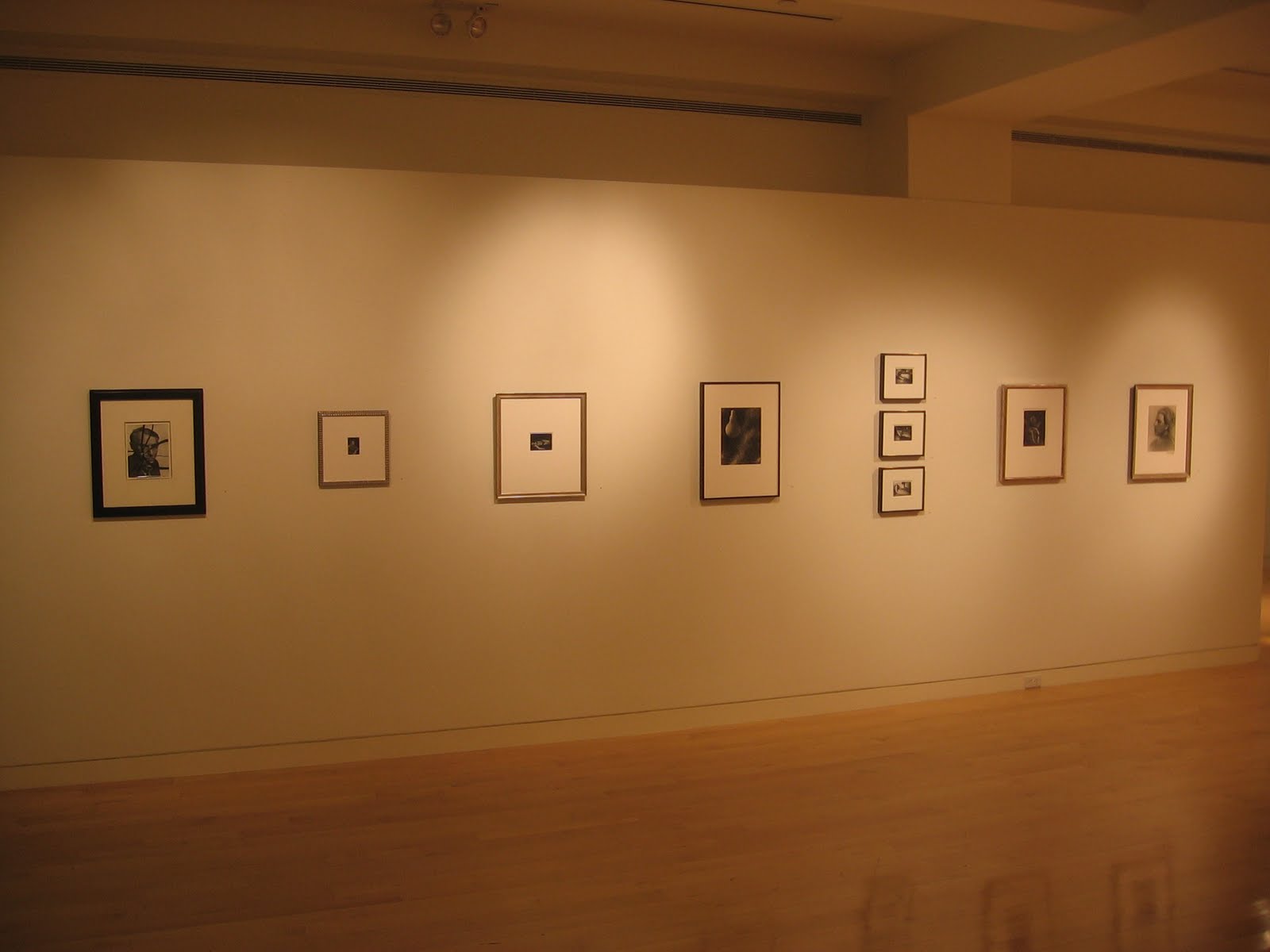 The show covers a wide range of subject matter and technique: unexpected abstract rayographs, nudes (both male and female), solarizations, and a large collection of excellent portraits (Breton, Joyce, Duchamp et al.). I particularly enjoyed seeing the face of Max Ernst fragmented by broken glass, as well as the small nudes of Meret Oppenheim. The two versions of the portrait of Dora Maar, one with a dark background, the other with a more intense, solarized/negative effect, show how Man Ray was experimenting with combining different visual ideas – the outcome is a classic of Surrealism.
Overall, this is a solid collection of hard to find Man Ray rarities, each the result of a heady process of inventive exploration and visionary speculation.
Collector's POV:
There are lots of big prices on display in this show, with plenty of prints marked
NFS
as well. For the most part, the prices range from $32000 to $165000, with two outliers, one at $370000 (the starfish
rayograph
) and one at a jaw-dropping $950000 (Dora
Maar
).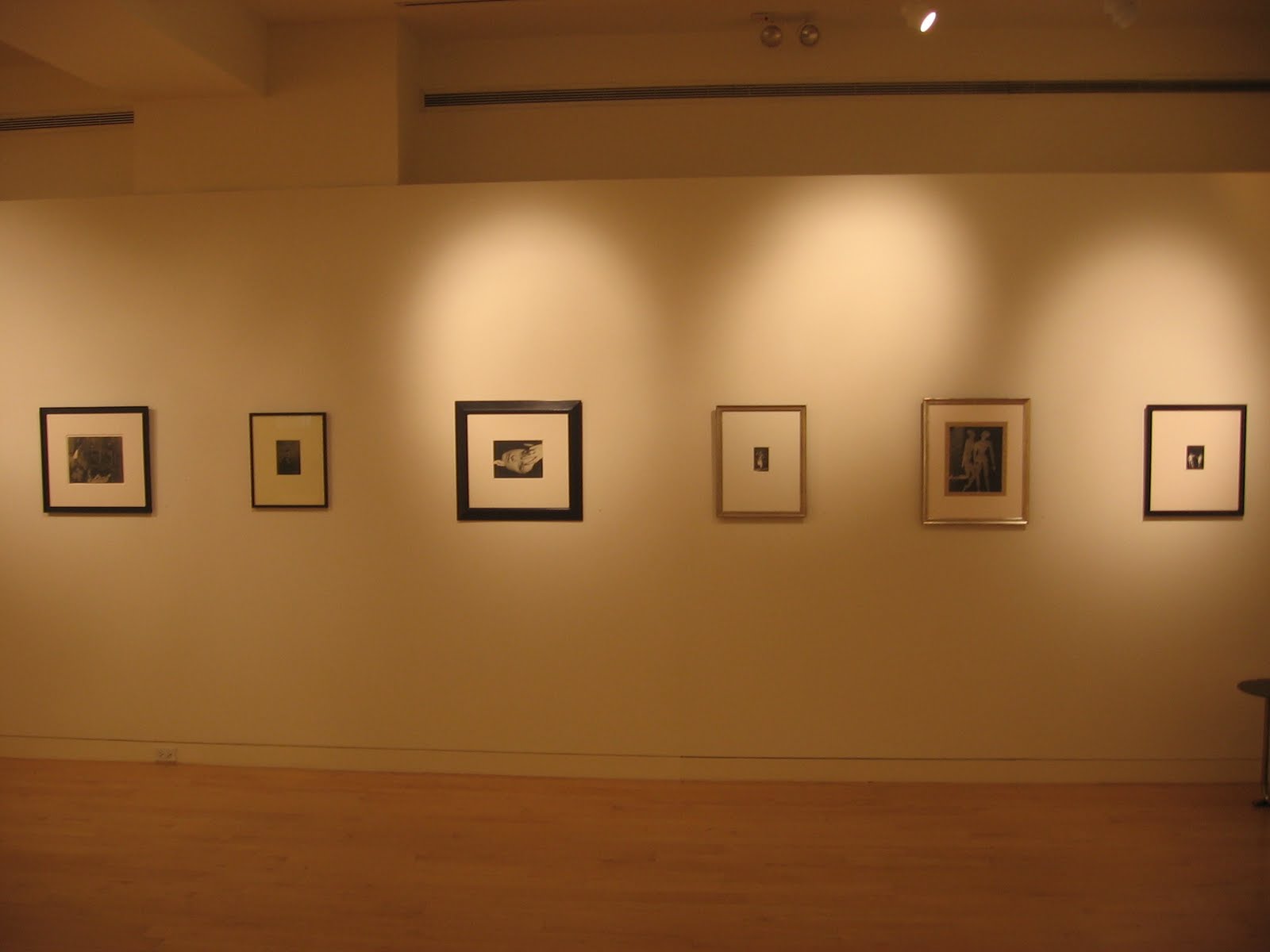 Man Ray's photographs are consistently available at auction. Lesser known works and later prints can be as inexpensive as $3000-5000, while his more mainstream pieces typically range between $10000 and $40000. Vintage
rayographs
and iconic works, when they infrequently appear, have stretched between $100000 and $450000.
Rating:
** (two stars) VERY GOOD (rating system described
here
)
Review: New Yorker (here)
Feature: NPR (here)
Alias Man Ray: The Art of Reinvention, Jewish Museum, 2009 (DLK COLLECTION review here)
Man Ray, Paris
Through June 26th
745 Fifth Avenue
New York, NY 10151