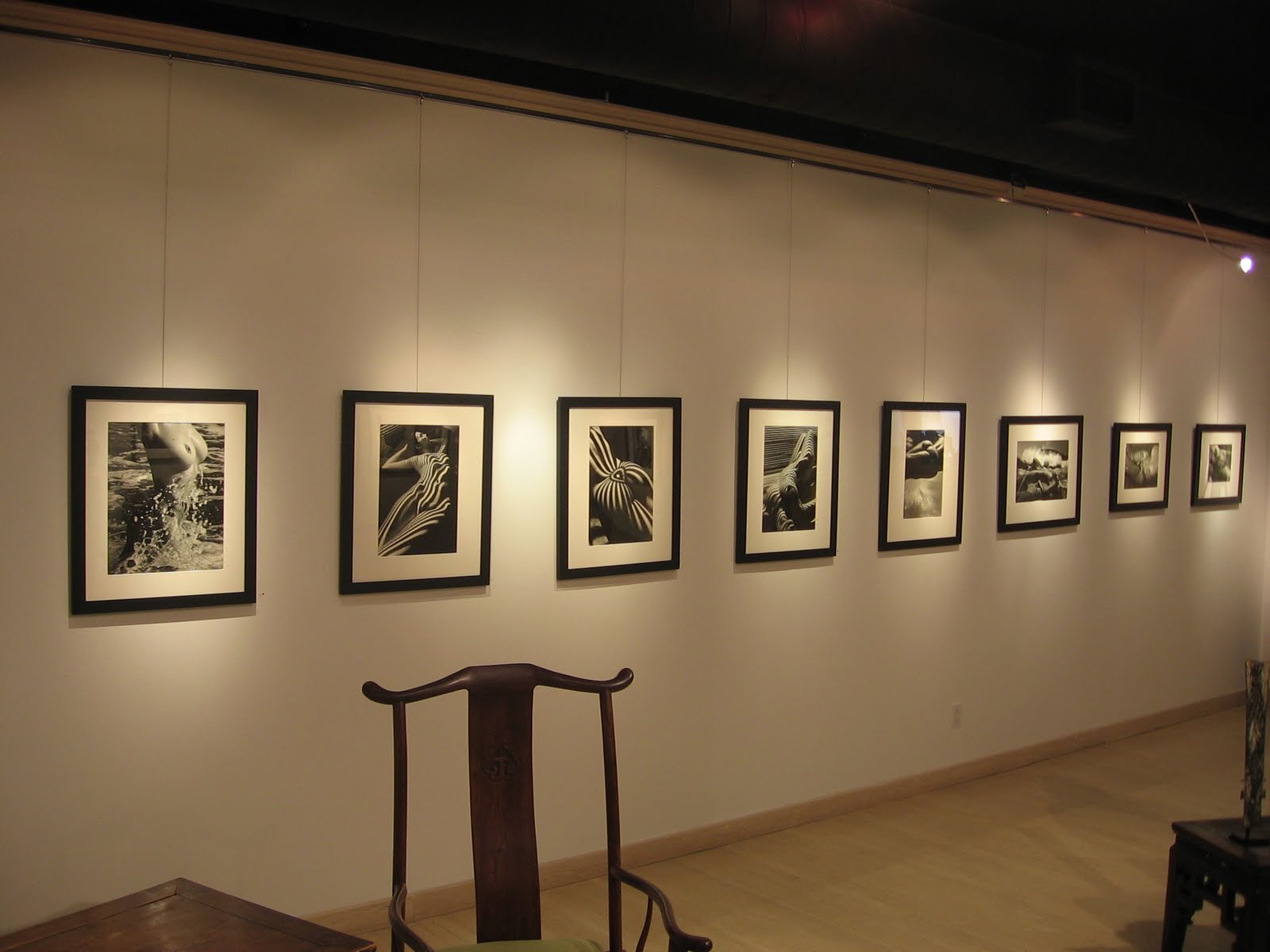 JTF (just the facts): A total of 35 black and white photographs, framed in thick black and matted, and hung in the elevator lobby and main gallery space (divided by several linen interior walls). All of the works are gelatin silver prints, ranging in size from 8×10 to 20×24. The prints are a mix of vintage and later prints, taken between 1955 and 2009, and mostly printed in editions of 30. (Installation shots at right.)
Comments/Context: The French photographer Lucien Clergue is probably best known for his sculptural and sensual female nudes, often taken in the foam of the sea (like the Greek goddess Aphrodite), at the place where the water meets the sand. This exhibit brings together a variety of his work from several decades, including many nudes partially immersed in the sparkling surf and others covered by striped shadows, as well as a handful of portraits of Picasso and images of matadors and bullfights.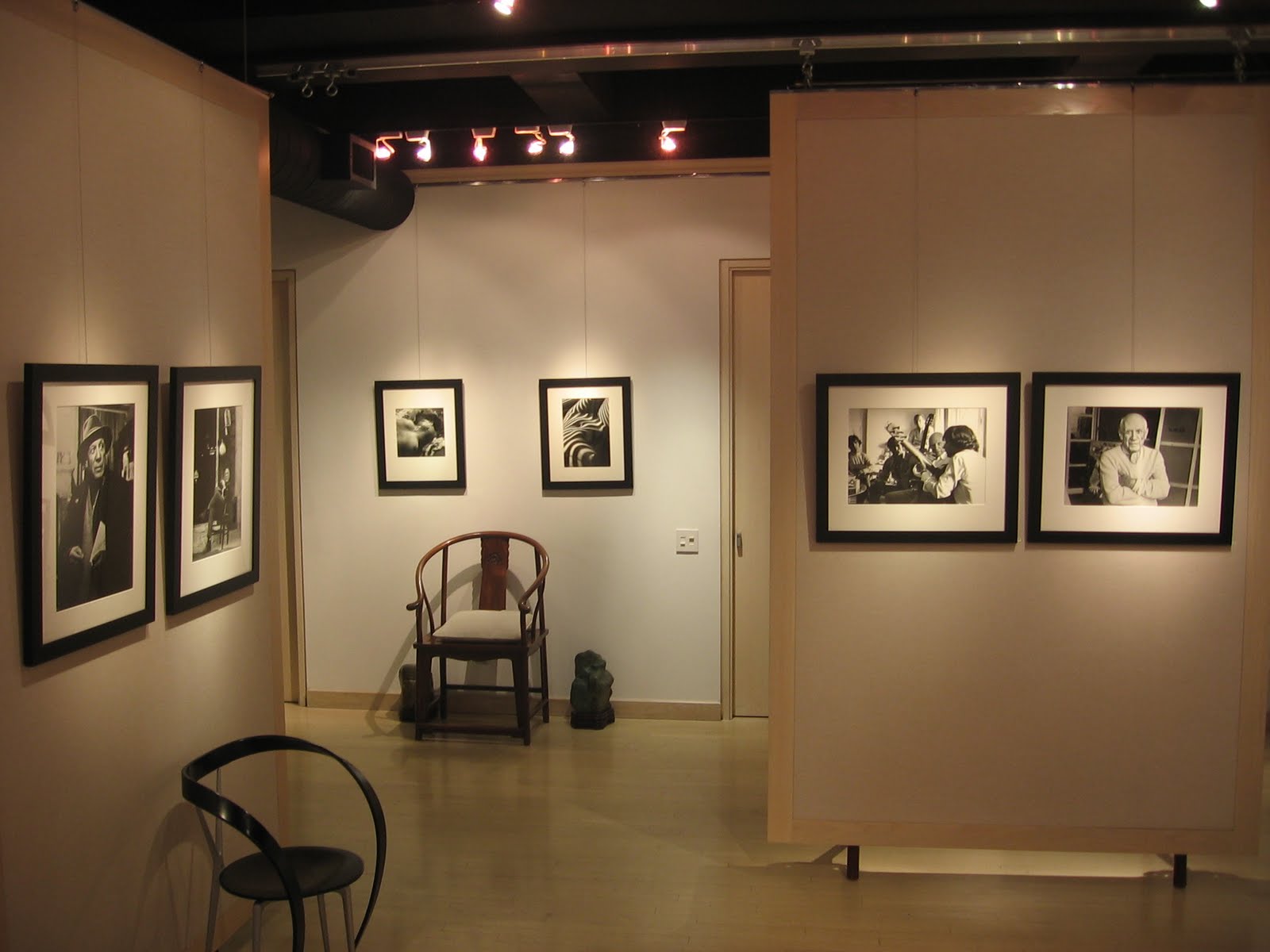 I think nudes are one of the most difficult subjects to get just right, and each viewer will have his or her own personal definitions of what is graceful, or tasteful, or altogether too much. To my eye,
Clergue's
nudes walk the knife edge. While I can certainly appreciate the photographer's craft in the making of these images, a few too many cross some invisible line for me into the realm of the posed and artificial. Some do have a simple and refined elegance, but many more fall into the slightly overdone and all-too-obvious, as if Weston's nudes were
over amplified
into a more full bodied and sometimes almost campy cliche.
.
Clergue clearly sees the body as natural landscape, where undulations and curves can be used compostionally. Whether covered by a veil of water or dappled by zebra-striped shadows coming through window blinds, the rounded forms of breasts, legs and bottoms sinuously rise and fall, creating lines and forms that look like hills and valleys. His meticulous use of contrasts, of highlights and deep shadows, gives Clergue yet another set of tools to expand the traditional vocabulary of the nude. All in, I came away impressed with Clergue's consistent execution, but still have lingering doubts about his eye and its likely overlap with our own sense of nude aesthetics.
Collector's POV:
The prints in this show range in price from $3500 to $8500, driven both by size and print date (vintage/later).
Clergue's
work is generally available at auction, with typical selling prices between $1000 and $5000.
Rating:
* (one star) GOOD (rating system described
here
)
Exhibit: UCR/California Museum of Photography, 1997 (here)
Lucien Clergue
Through July 3rd
New York, NY 10022