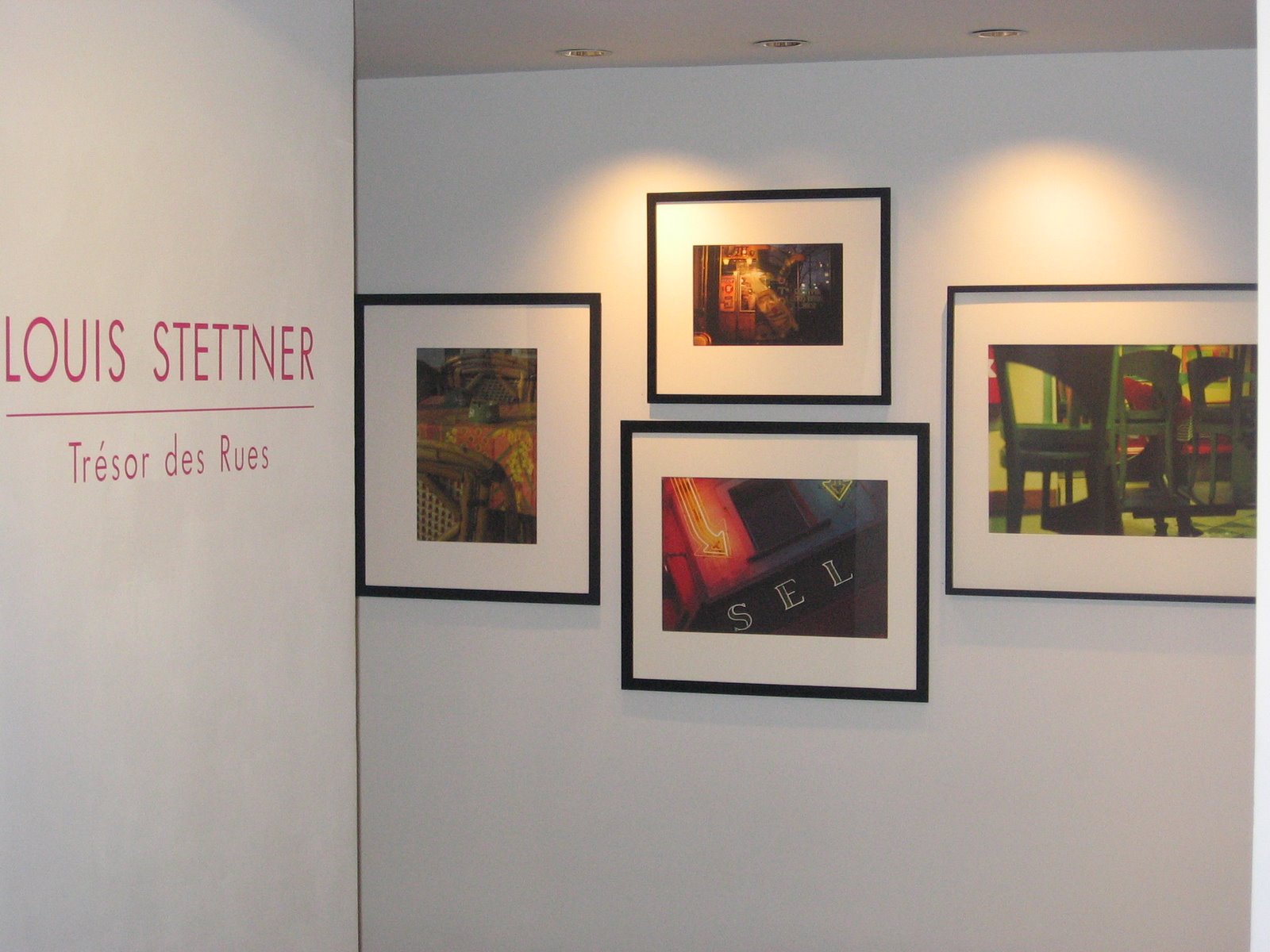 JTF (just the facts): A total of 19 images, in a mixture of formats and sizes, displayed in the entry and main gallery. Here is the breakdown of the show:
9 8×10 or 11×14 black and white gelatin silver prints, some negatives/prints from the period 1949-1951, others more recent (1991-2001)
3 larger 40×40 gelatin silver prints, again a mixture of early and later negatives
3 wall sized (48×60) digital silver images from early negatives
4 iris color prints of images from the late 1990s
All of the images are from Paris. (Installation shots at right.)
Comments/Context: Louis Stettner has spent a lifetime capturing eloquent, real life moments in the streets of Paris and New York. The current show at Bonni Benrubi is a kind of sampler of his Paris work across the years.
The early works (from the late 1940s and early 1950s) are intimate contact prints that chronicle sidewalks, tree lined streets, cafes and shop windows, rain and shadows. There is a romantic familiarity to these images, capturing what some might call the essence of Paris, complete with its ordinary, working class routines. We have been across this same ground with Atget, Kertesz and Doisneau, but it's still an evocative ride.
A second small group of color images from the 1990s are also on display, where Stettner explored abstraction more fully, within the confines of Parisian subject matter (cafe chairs and neon signs). There are echoes of Callahan's dye transfers in this group. That said, these were a little hard to mix in with the other black and white material, and perhaps would benefit from of a show of their own where they could be explored in more depth.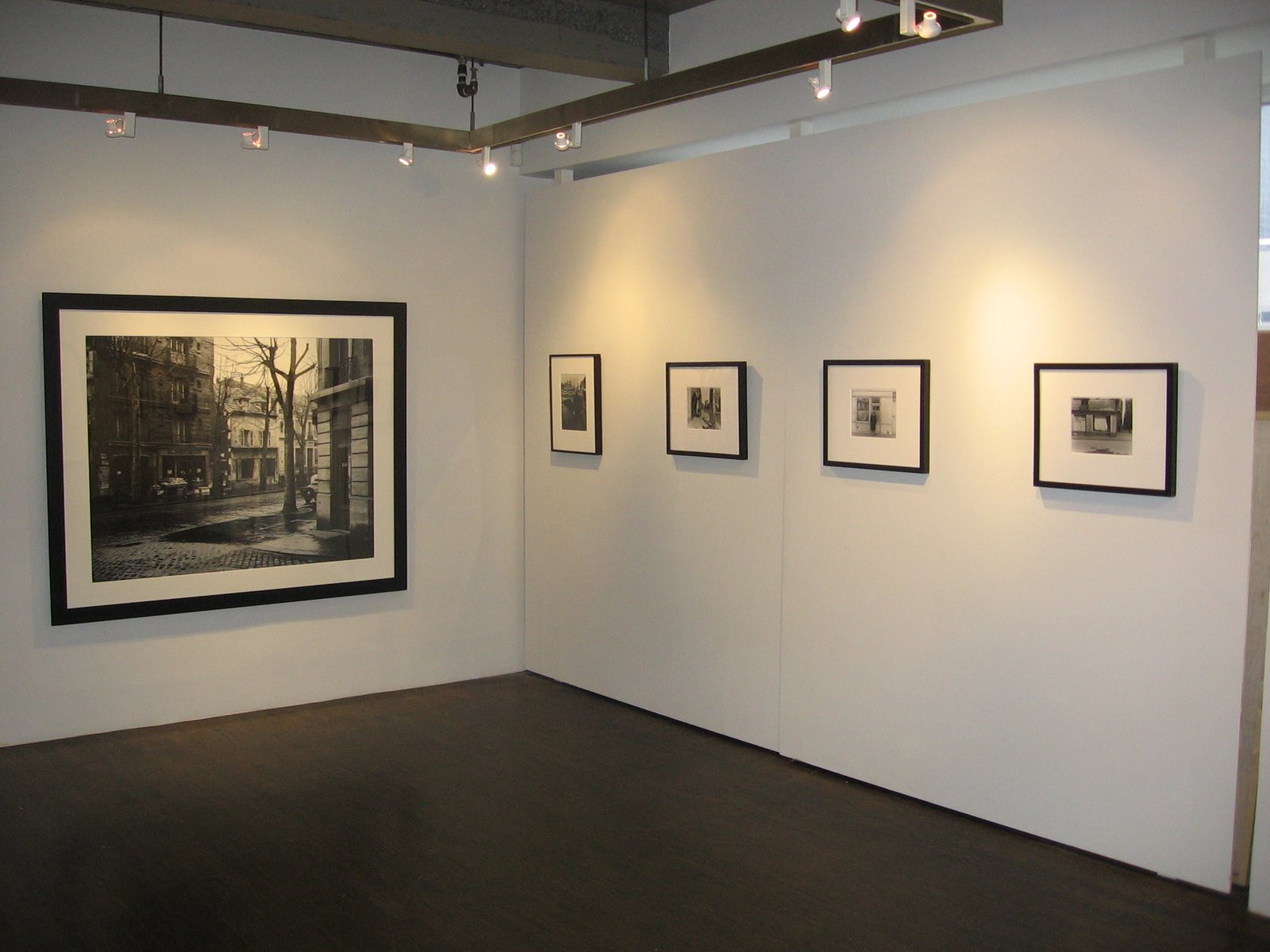 Filling out the exhibit are a number of larger prints of mostly older negatives. These big, beautiful prints amplify the subtleties of the small negatives (they have a definite Wow! factor). This is a mixed blessing however, as romance on such a grand scale walks a thin line between nostalgia and kitsch. I think they fall just short of the "too much" line, and as such are successful, but I can also see how others might react differently.
All in all, this work is a fond, and somewhat sentimental, reminder of why Paris is like no place else.
The artist's website can be found here.
Collector's POV: The images in this show range from $2800 for the small contact prints to $15000 for the wall sized enlargements. While we don't have any Louis Stettner images from Paris, we do have two more recent pictures from New York in our collection, which can be found here.
Rating: * (one star) GOOD (rating system described here)
Louis Stettner, Tresor Des Rues
Through January 31st
Bonni Benrubi Gallery
41 East 57th Street
New York, NY 10022