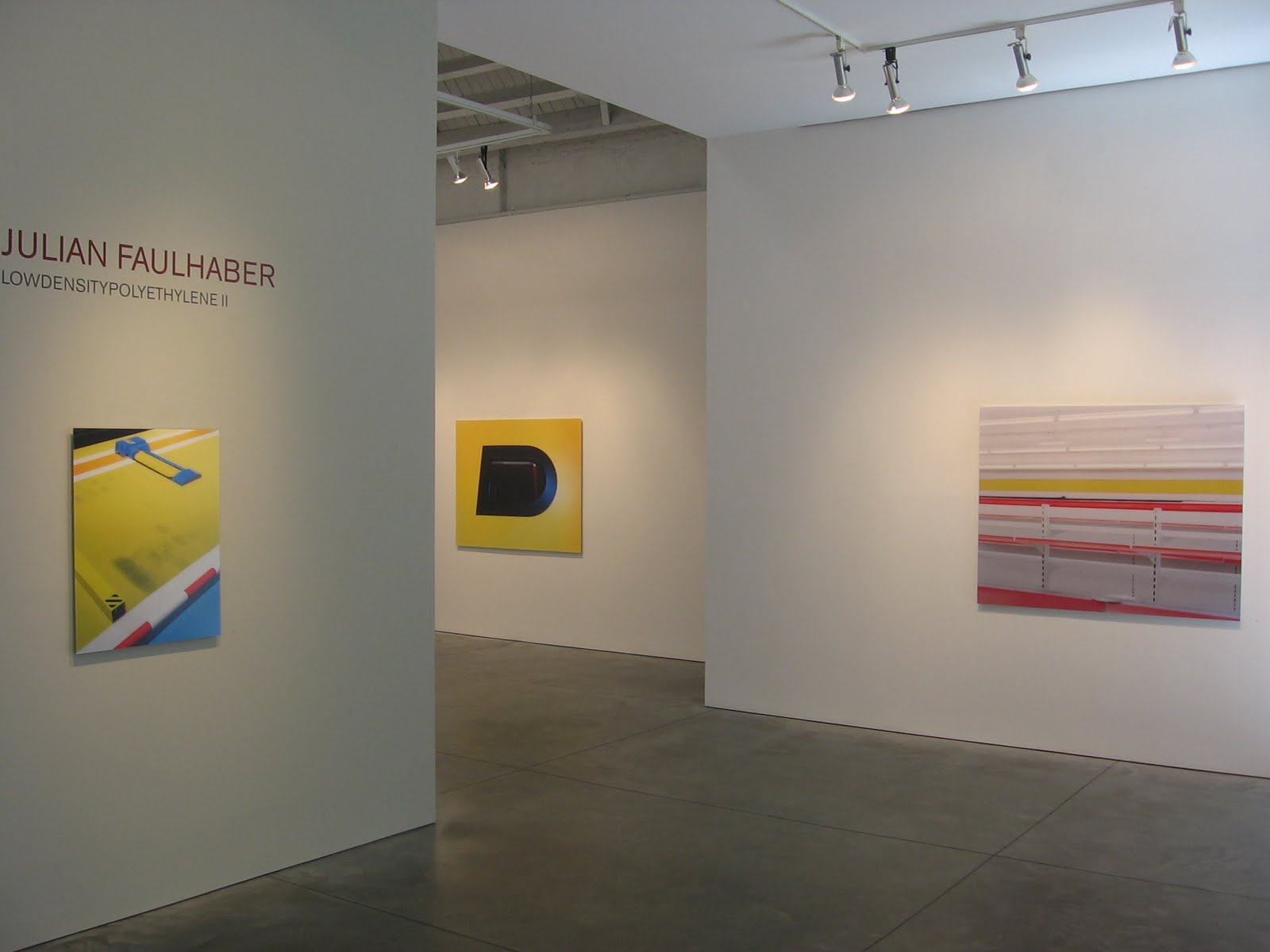 JTF (just the facts): A total of 11 large scale color works, unframed and hung against white walls in the three front rooms of the gallery. All of the prints are digital Lambda prints, mounted on aluminum Reynobond and covered with white plexi. Sizes range from roughly 32×26 to 47×60. The works in the show were made between 2005 and 2010, and all of the prints are available in editions of 7. An unrelated show of 11 black and white fashion images by Richard Avedon is on display in the back gallery. (Installation shots at right.)
Comments/Context: German photographer Julian Faulhaber's images of futuristic candy-colored architectural details capture unexpected places in the moment before they are actually put into use. Before the wear and tear has begun, before we ordinary humans inadvertently scratch the paint, scuff the floors, and dent the walls, Faulhaber has documented these malls, parking garages, and locker rooms in their pristine, antiseptic perfection.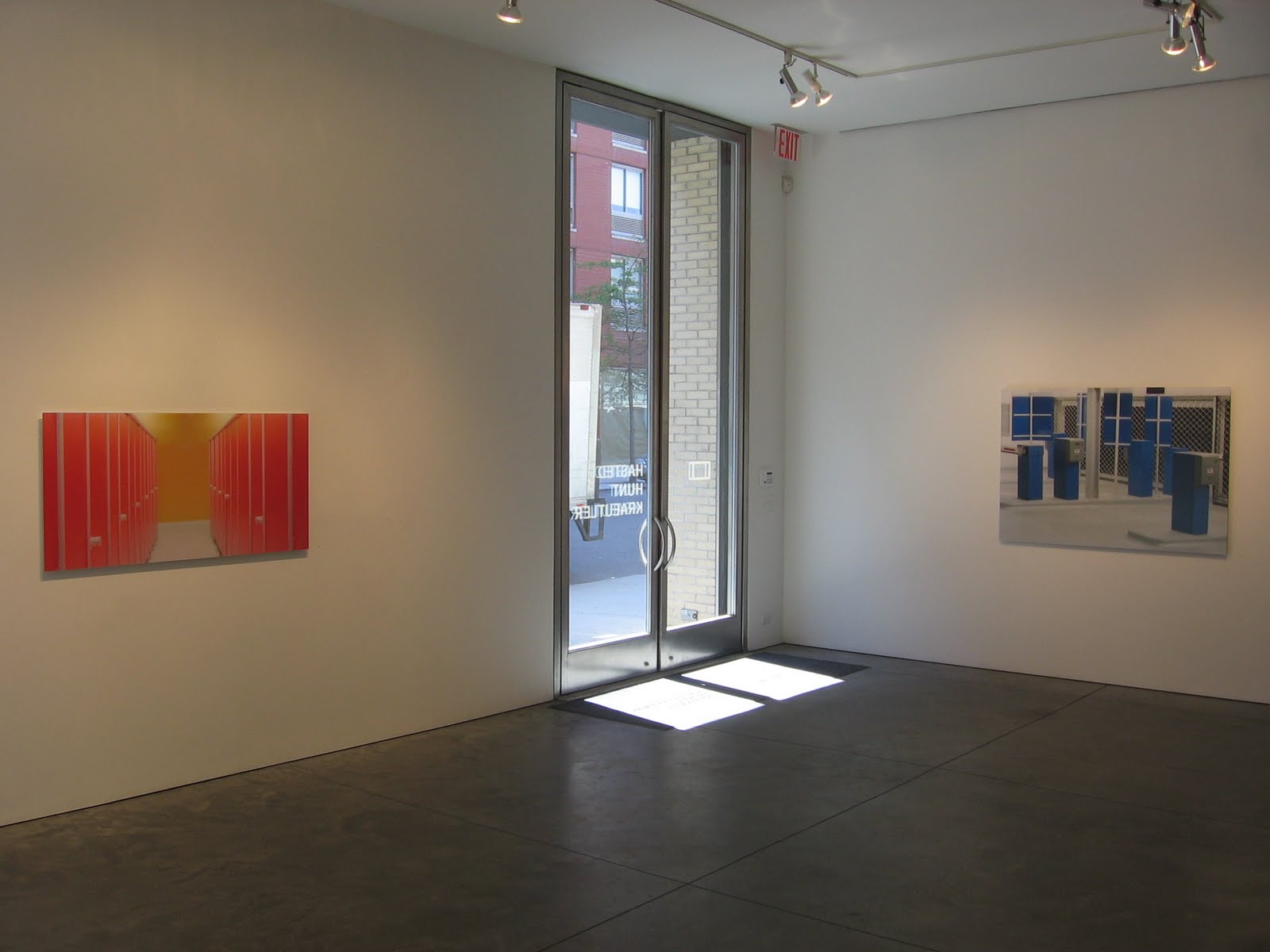 While these locations will all eventually be high-traffic public spaces, in Faulhaber's world, there is a chilling unreality in their current emptiness, their vivid colors and super cleanliness full of expectant optimism. Fragments of parking meters, toll booths, merchandise racks and cabinets have become abstracted, eye-popping compositions, reminiscent of the pared down diorama effect in the work of Thomas Demand or Josef Schulz. They have an air of utopian purity, an unblemished, disinfected clarity that hopes for an immaculate and uncontaminated time to come.
Unfortunately, life is altogether a messy affair and these dreamlike spaces will soon be less than extra perfect (as an aside, it might be intriguing to pair these works with some of Brian Ulrich's images of end of the line malls to see the before/after contrast more sharply). As such, these pictures work on a couple of levels: as vibrant, decorative architectural abstractions and as more subtle commentaries on the difference between the streamlined future we imagine for ourselves and the actual, rougher truth.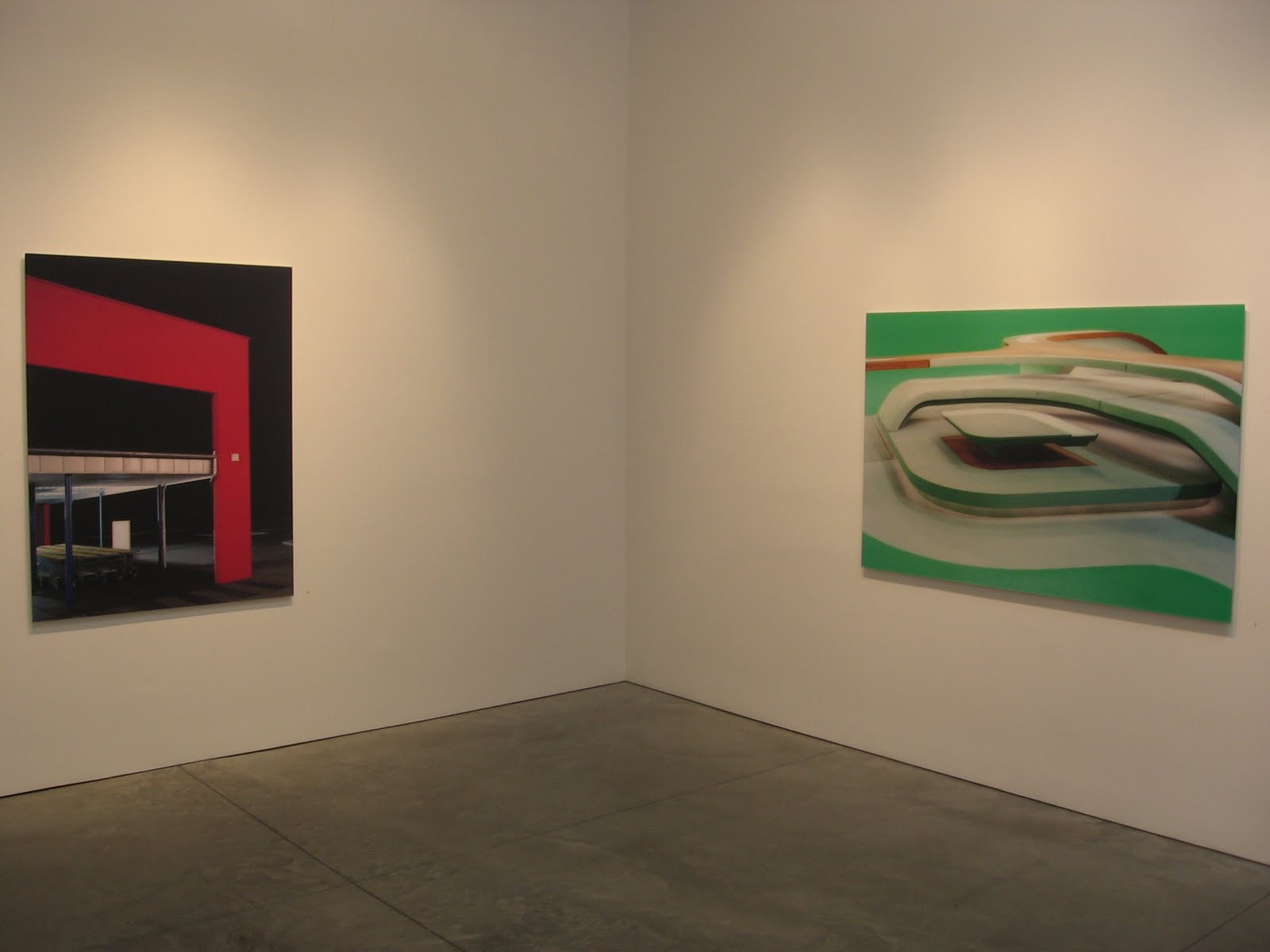 Collector's POV: All of the works in this show are priced in rising editions. Most start at $7500 and continue to $10000, depending on the place in the edition. Two of the smaller works range between $5500-8000 and $6500-9000 respectively. Faulhaber's prints have not yet made their way to the secondary markets, so no pricing history is readily available. As such, gallery retail is likely the only option for interested collectors at this point. An earlier piece from this same series was also included in the Reality Check show at the Met in 2008 (here).
Rating: * (one star) GOOD (rating system described here)
Transit Hub:
Julian Faulhaber, Lowdensitypolyethylene II
Through June 26th
Hasted Hunt Kraeutler
537 West 24th Street
New York, NY 10011