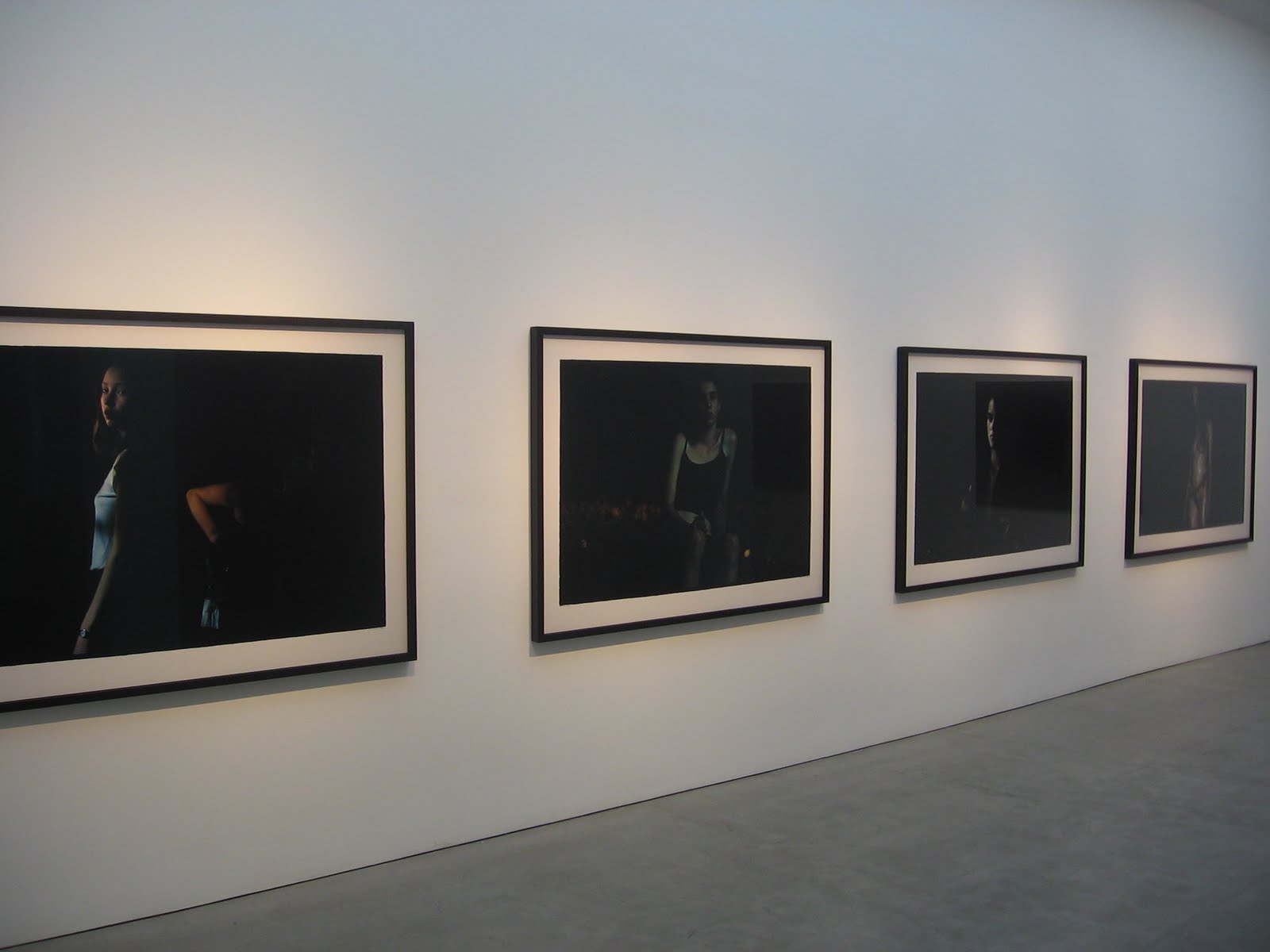 JTF (just the facts): A total of 23 large scale works, 12 by Braeckman and 11 by Henson, hung in the front room, hallways, two side galleries, and the main gallery space in the back. The works by Braeckman are gelatin silver prints mounted to aluminum, with no frames. All of the prints are 71×47 or reverse, except one smaller print, which is 47×31. The images are variously printed in editions of 3 or 5, and were made between 1994 and 2007. The works by Henson are Type C color prints, framed in dark wood but not matted. Most of the prints are 50×70 or reverse, with a couple of prints sized at 50×50 square. All of these works were made between 1990 and 2006 and come in editions of 5. (Installation shots at right.)
Comments/Context: While there is no brand new work in this pairing of Belgian photographer Dirk Braeckman and Australian photographer Bill Henson, it does offer some worthwhile contrasts in the subtle use of darkness and ambiguity. And although both artists are heavy users of shadow (hence the title of the show), they each use its properties in unique aesthetic ways, creating easily recognizable and unmistakable photographic styles.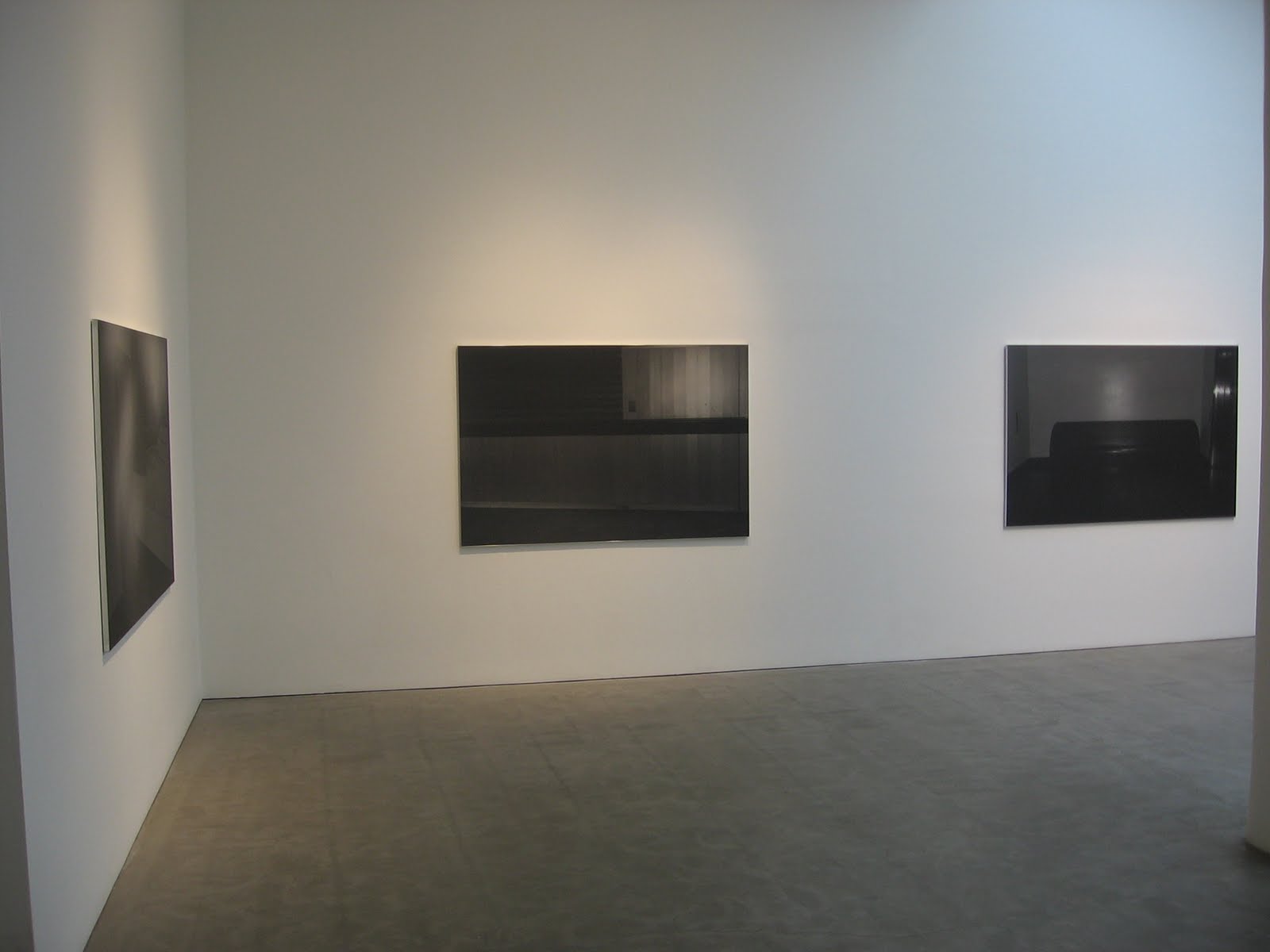 Musical
theorists use the word
timbre
to distinguish the difference in sound between say a piano and a trumpet, even when they are playing the same exact notes; instruments and voices have a specific, recognizable sound that can be easily and obviously distinguished by listeners (and used for effect by composers). Even though both
Braeckman
and Henson are using shadows in their work, the aesthetic timbre of those shadows is remarkably dissimilar; their tonality and feeling is entirely opposite.
Braeckman's pictures of anonymous rooms, abstract spaces, and faceless nudes have a tactile quality, the matte surface of the images soaking up the light, creating a silvery world of ephemeral moments. There is very little sharp contrast in use, no harsh blacks or stark whites; only a modulated spectrum of middle greys, optimized for blurred, elusive nuance. Nondescript beds, curtains, wallpaper, and bodies reflect splashes of soft reflected light – carefully composed interior details become mysterious, a rumpled bedspread is transformed into an elegant, impressionistic pattern.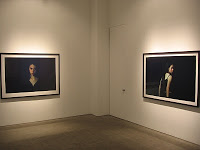 Henson's images of teenagers and in-between spaces are altogether more moody and emotional. His rich shadows are thick and enveloping, his figures emerging from the opaque darkness and then receding back into the background, surrounded by the city lights in the distance. Some have likened his use of light to the
chiraoscuro
of Caravaggio, and this comparison seems apt; the vulnerability of his listless semi-clad subjects is enhanced by the shadows that alternately isolate and drown them. His painterly faces move back and forth between awkward and confrontational.
When hung together, the contrasting shadow styles become even more apparent: Braeckman's images seem diaphanous and delicate, while Henson's seem earthy and intrusive. While there are hits and misses on both sides of this pairing, in the end, I found a few of Henson's portraits to resonate with a challenging aura that seemed to overpower the intricacies of Braeckman's largely empty interiors. Both are seductive in their own ways, but Henson's works stuck with me longer.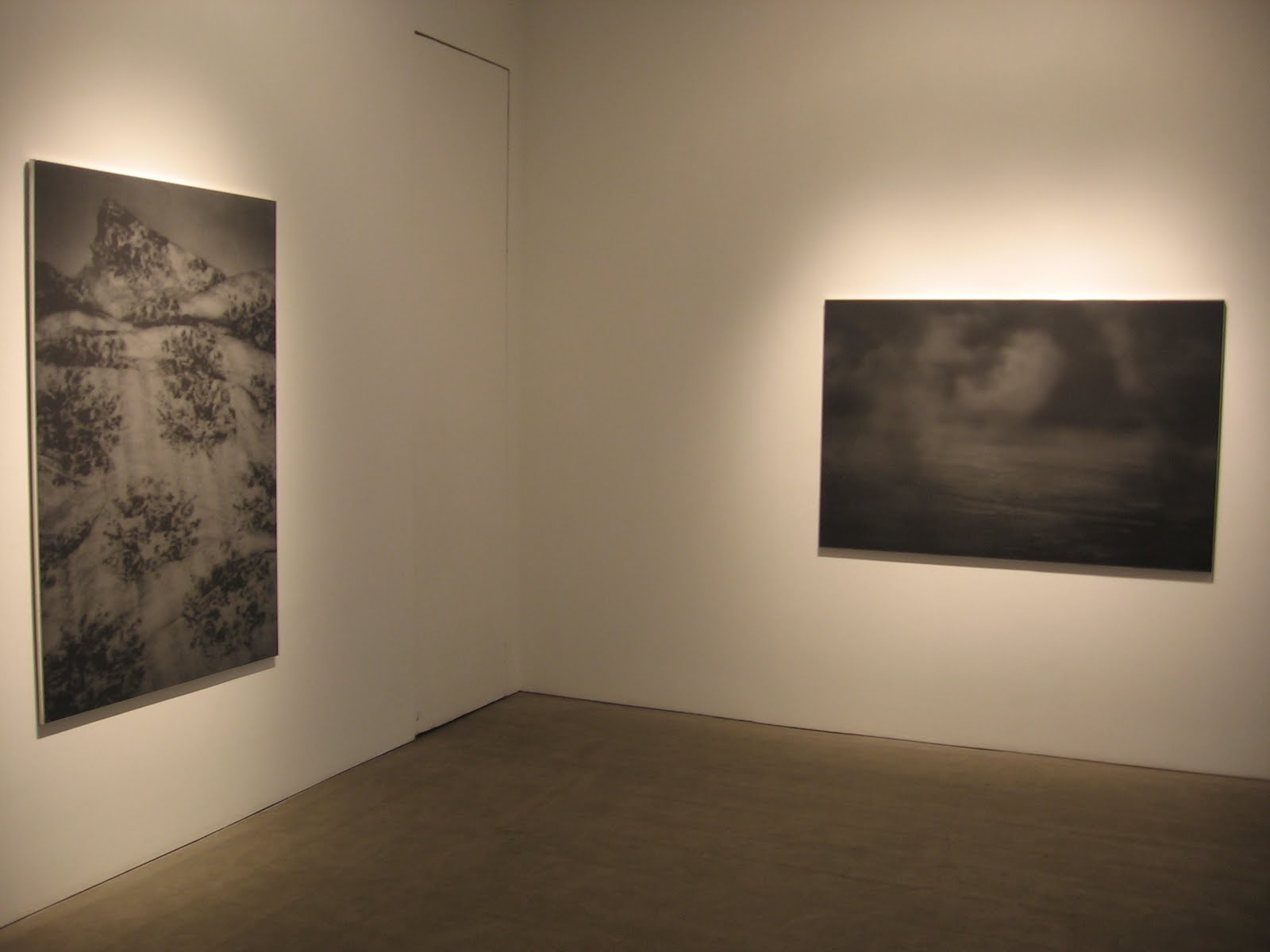 Collector's POV:
The works by
Braeckman
in this show are priced at either $10500 or $17000, with 2 images
POR
. The works by Henson are priced at either $30000, $34500, or $37500. While
Braeckman
has little or no secondary market pricing history, Henson's images have intermittently come up for sale in the past few years, pricing between $7000 and $26000. Dirk
Braeckman
is also represented by Zeno X Gallery in Antwerp (
here
); Bill Henson is also represented by Roslyn
Oxley
9 Gallery in Sydney (
here
).
Rating:
* (one star) GOOD (rating system described
here
)