With the explosion of art fairs going on all over the world (seemingly somewhere each and every week these days), it's becoming impossible for any one collector (however passionate) to visit every single one. As an antidote to the overstuffed, soulless fairs that have become more prevalent of late, the Classic Photographs Los Angeles show (here) was started in 2010 with the goal of being a more intimate affair. This year's event took place last weekend, but we weren't able to get out to the West Coast for a proper visit. Happily, we had a proxy in the form of Michael Lee from Lee Gallery in Winchester, MA (here) who was an exhibitor. Michael is one of the best young photography dealers around, with a terrific eye, an easy going manner, and a wealth of detailed knowledge; in short, he's one of the good people in this business and certainly worth getting to know if you don't already know him.
Michael gamely volunteered to take on the task of visiting the various booths of this fair, selecting those images that caught his eye and jotting down the normal Collector Daily notes and prices. He also asked each gallery to choose one image that they found particularly noteworthy, so for each booth, there are two selections – one from Michael (shown first in each pair) and one from the host gallery. A few installation shots give a flavor for the look and feel of the booths.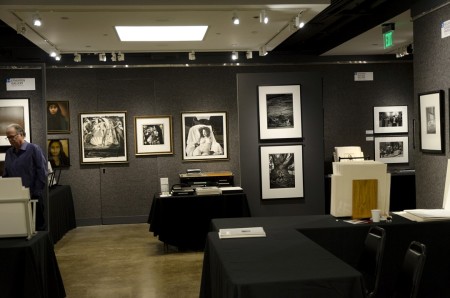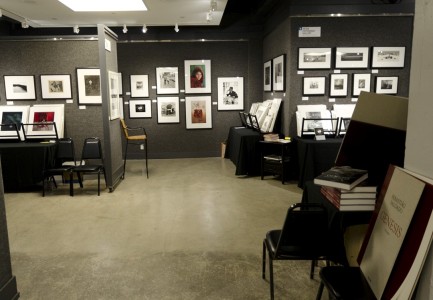 In the slideshow below, each image is captioned with the gallery where it was shown (linked), the artist, and the price. It seemed too much to ask Michael to note down his descriptive rationale for each and every choice, so we'll have to enjoy his picks (and those of the galleries) without knowing exactly what it was that prompted the selections. Together, they provide a smartly edited sampler of what was on view.
Part 2 of this report (with the second half of the galleries) is here.