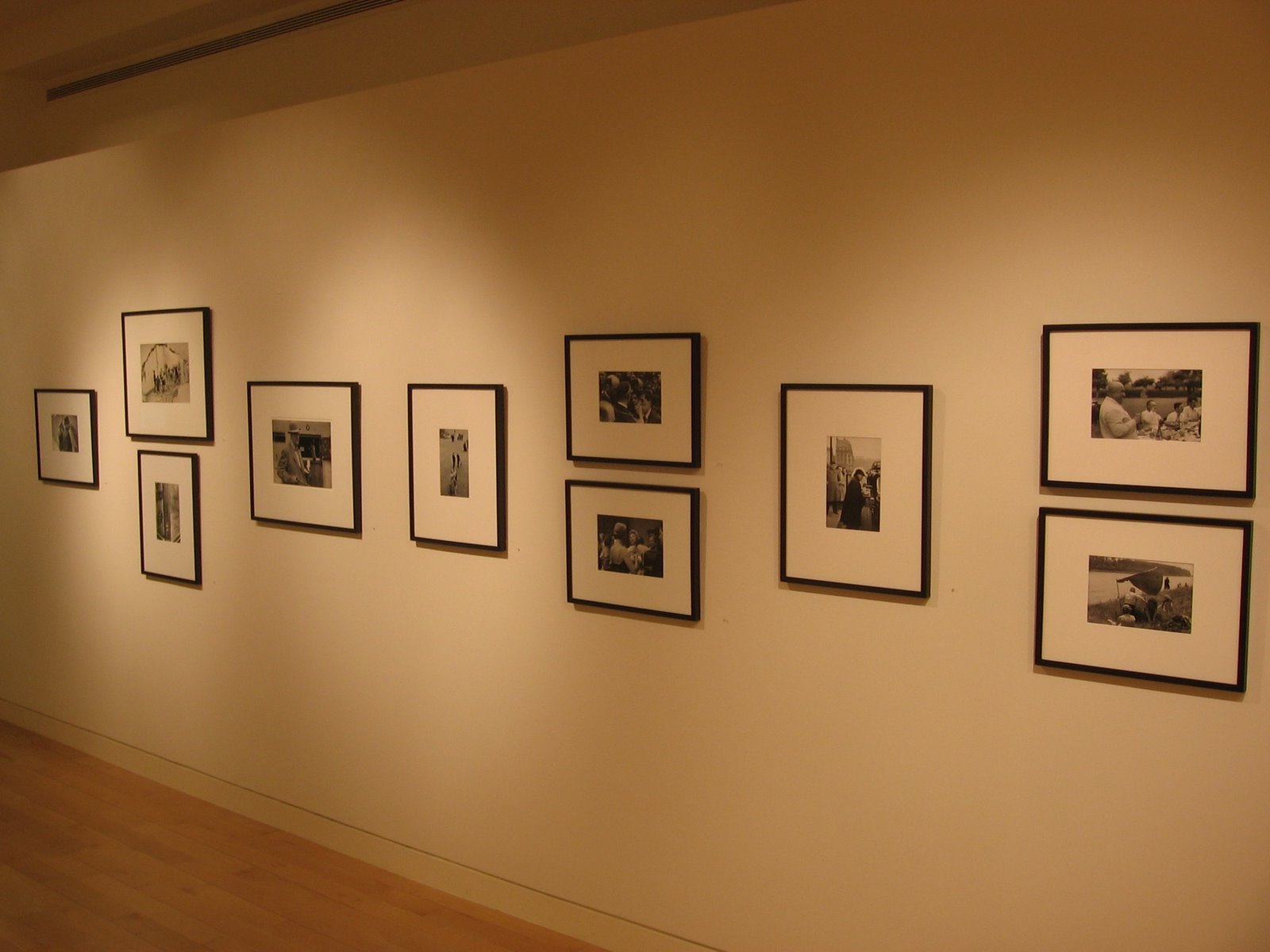 JTF (just the facts): A total of 49 vintage/early gelatin silver prints, framed in black and matted, and hung in the main gallery space. The prints range in size from 7×9 and 8×10 to oversized exhibition prints at approximately 14×22. The images come from the period 1931 to 1961, and were taken in far flung locations all over the world. (Installation shots at right.)
Comments/Context: The photography of Henri Cartier-Bresson has been so thoroughly studied and documented, it seems unlikely that there are many new paths for exploration of his art open for adventurous souls. Cartier-Bresson is of course known as the master of the hand-held camera (a 35mm Leica) and perhaps the father of photojournalism. He was the founder of Magnum Photos and the coiner of the now hackneyed (but still relevant) phrase "the decisive moment". His influence on photographers downstream from him has been nothing short of immense.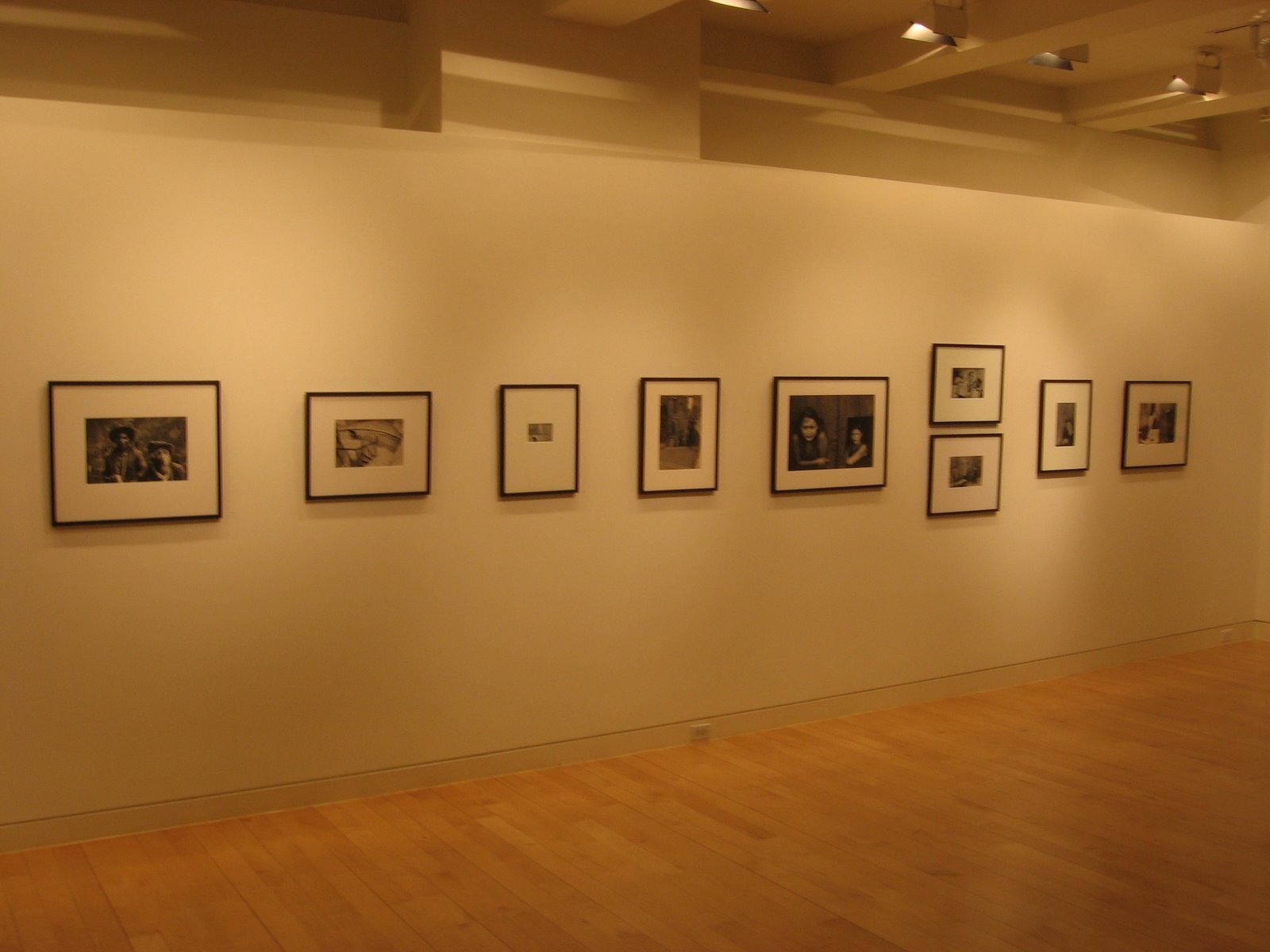 So the show of early prints at
Edwynn
Houk
doesn't even try to add to the mountain of
pre
-existing Cartier-
Bresson
scholarship (there is no wall text, no chronological grouping, no narrative or curatorial viewpoint), and seems satisfied to have simply gathered such a remarkable group of greatest hits. Given the scarcity of vintage prints of any of his images, much less the most famous images from his entire career, this exhibit must have required many years of relentless legwork to put together.
The durability of Cartier-Bresson's images is the primary takeaway for me from this show. Many of these pictures have become so famous that they have become almost overexposed, like a song you've heard too many times. And yet, seeing many of these old favorites again in this show, many with the soft patina of age, they still seem fresh and alive, regardless of when they were taken. The second highlight (given the structure of this show) is of course his remarkable consistency. Across decades of time and vast differences in geography and subject matter, he repeatedly captured pictures of people that continue to resonate as being somehow both universal and unique at the same time. Wandering through this gallery is like coming upon a group of old friends, each one still a joy, and with news to tell.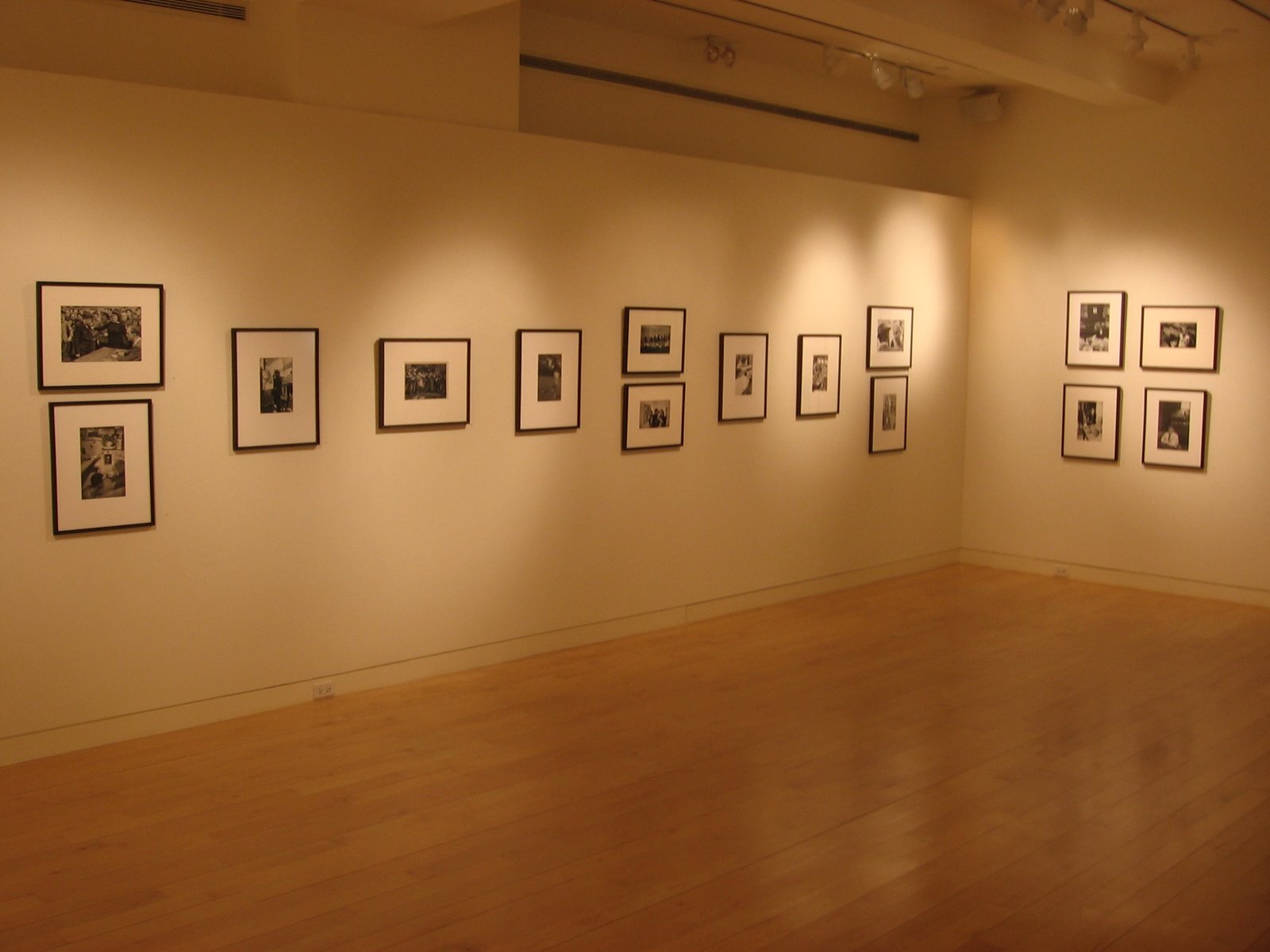 Collector's POV:
The images in this show are priced between $9500 and $90000, with two prints "price on request". Cartier-
Bresson's
prints are ubiquitous at auction (literally hundreds in any given year), but nearly all are later prints, and many are of more random documentary subjects, beyond his most famous pictures. While Cartier-
Bresson's
pictures don't fit into our particular collecting framework, it seems unlikely that so many superior quality prints will be brought together in one place again for a very long time, so put this show on your list to see before it closes.
Rating:
** (two stars) VERY GOOD (rating system described
here
)
Henri Cartier-Bresson, Early Prints
Through May 2nd
745 Fifth Avenue
New York, NY 10151
ADMINISTRATIVE NOTE: There will be no posts tomorrow (Wednesday, 4/8). Back to normal on Thursday.