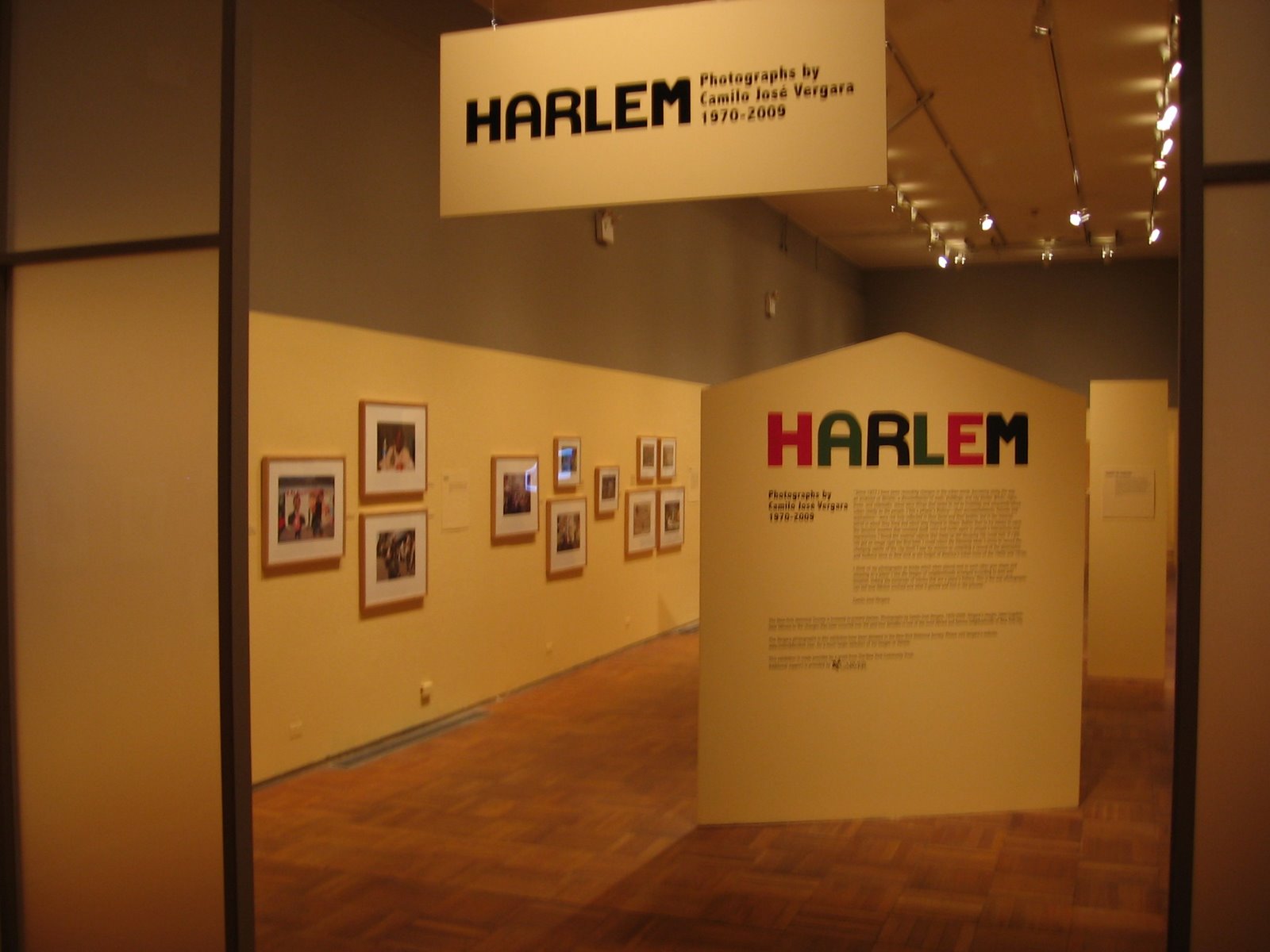 JTF (just the facts): A total of 100 color photographs, hung in a single gallery with multiple pillars/dividers, in blond wood frames with white mats, against butter yellow walls. The images were taken in the period between 1970 and 2009. (Installation shots at right.)
Comments/Context: I first became aware of the work of Camilo José Vergara when I saw a few of his images included in a group show at the Getty some years ago (linked below). On the way out, I purchased his book American Ruins in the bookshop and dove a bit deeper into his project to document urban life and architecture in some of America's most troubled cities. It's a terrific volume, full of not only imagery, but ideas and text, well worth inclusion in your library.
I recently visited the current show on at the NYHS which gathers together his street pictures of Harlem, spanning nearly 40 years. The exhibit is divided into a handful of sections, by subject matter:
Introduction (images from 1970)
Storefronts
Transformations
Religion
Landmarks & Benchmarks
Graphics (wall murals, street paintings etc.)
Obama
Sculpture
Heart of Harlem (portraits and images of people)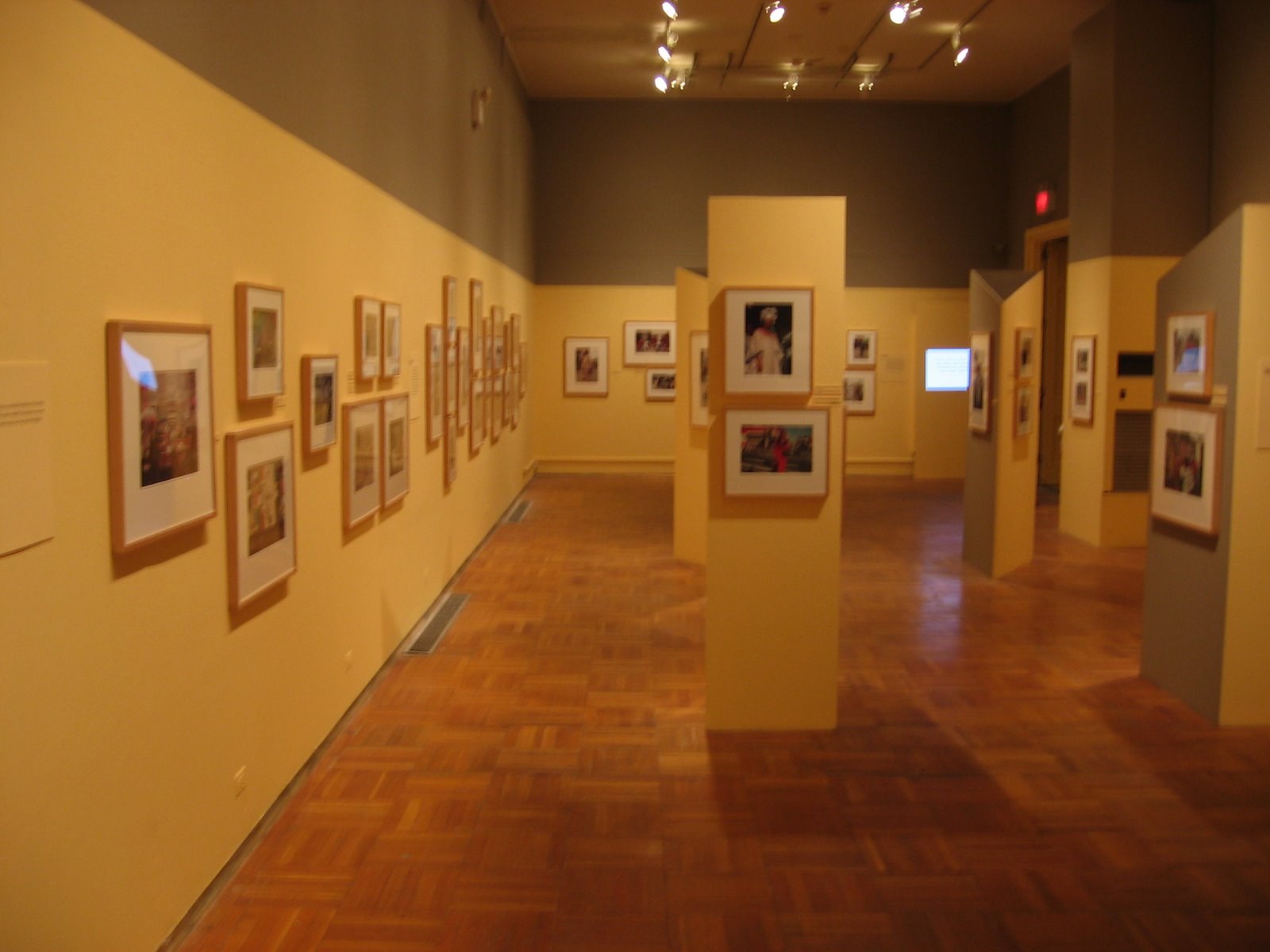 When we talk about the changes in a place over time, we often use the word evolution. But this word implies a linear narrative, all moving in one direction, onward and upward.
Vergara's
images of Harlem portray the city as an ebb and flow of ocean tides or the swinging of a pendulum, constantly moving back and forth, exchanging optimism and pessimism as the dominant mood across the years. In a similar manner to William
Christenberry's
images of the same buildings taken over decades in the rural South,
Vergara
has revisited similar storefronts and vacant lots from time to time, finding that what was once a smoke shop is now a record store or a hair salon. At one level, his documentation of the transformations going on is anthropological, a categorization of life in the micro neighborhoods of single city blocks. At another deeper level, I think these pictures capture the spirit of the inhabitants, a natural sense of reuse and recycling, of building on top of the old to discover and enable something new.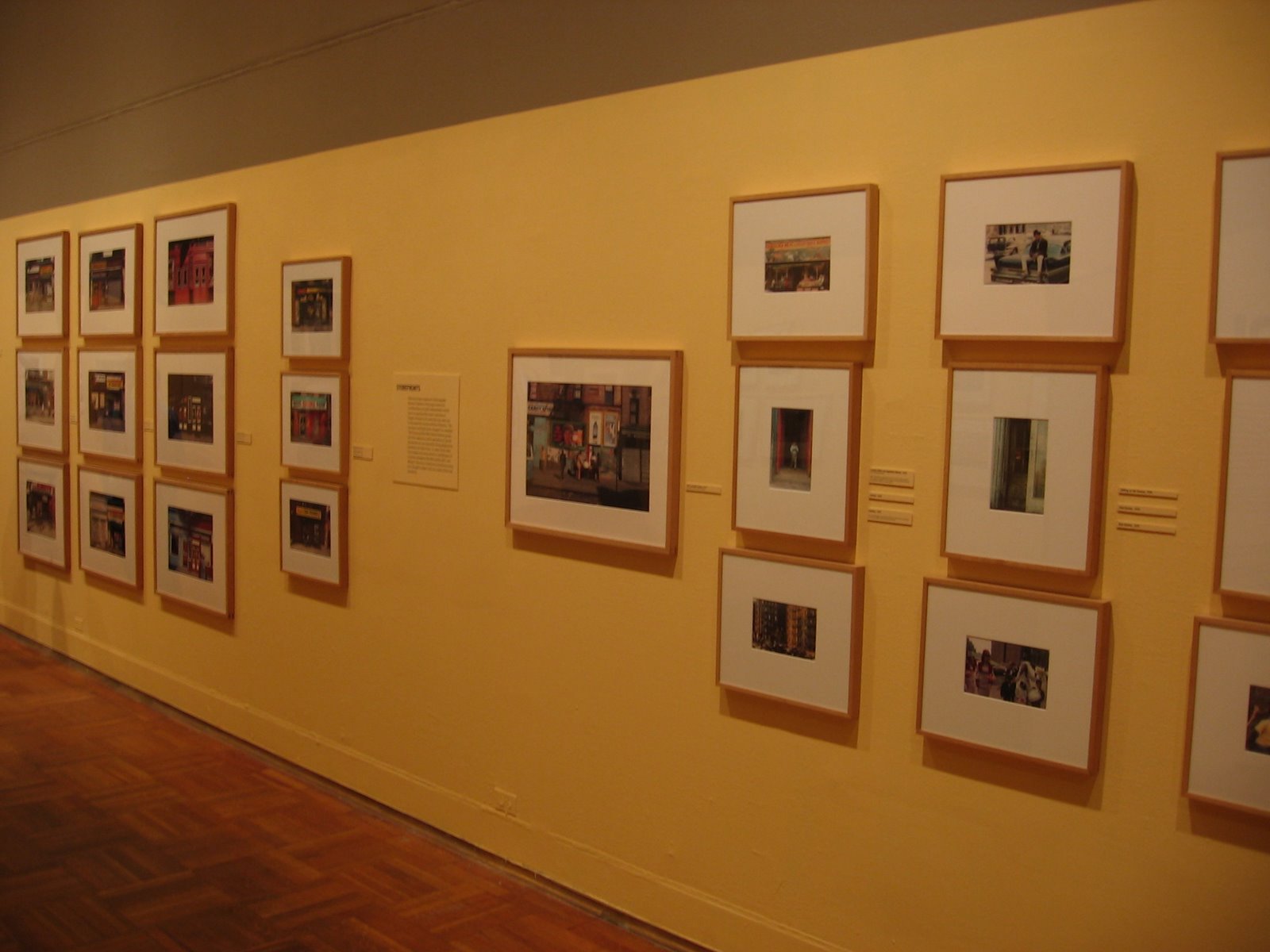 Indeed, this whole exhibit seems to center on the idea of constant replacement, of new graffiti painted over the old, of decaying buildings being torn down to make room for new ones, of spaces that were once used for one purpose now being used for another. In some ways,
Vergara's
pictures document the deep roots of the community, the history of these places, the memories of what came before. Seeing a group of images of a single location over the years allows us to excavate the site, to see its changes, and step back in time over and over to get a feel for what life was like back then, so we can compare it to what has come since.
Vergara's pictures of the people of Harlem (with a nod to Helen Levitt) portray a remarkably durable and resilient bunch, people who have seen it all (the good and the bad) in the past decades, who have celebrated small triumphs and experienced hard times, but are still around to laugh and cry about it. While many of Vergara's pictures of other decaying cities have a despondent, bombed out, no solution mood, his Harlem images are full of life and activity, a sense that this place will always renew itself, drawing on its history from within, to make a path somewhere new.
Collector's POV:
Camilo
José
Vergara
is represented by Rose Gallery in Santa Monica, CA, (
here
), but I couldn't find any New York gallery
representation
for his work. (If he is represented in NY, please leave it in the comments.) There have been very few, if any, images by
Vergara
available in the secondary markets in the past few years, so interested collectors will need to follow up at retail.
.
To my eye, the time-lapse grids of changing storefronts are the most successful of the images in the show and the ones that would work best separated out from the larger narrative flow; there are quite a few pictures that really only work in the context of the exhibit and would be less successful if forced to stand alone. That said, I think the best format for this work would be the book form, where many more images could easily be sequenced to tell the more complex story of the neighborhood and its people that Vergara has so effectively captured.
Rating:
** (two stars) VERY GOOD (rating system described
here
)
Transit Hub:
Through July 12th
170 Central Park West
New York, NY 10024