JTF (just the facts): A total of 13 black and white images, framed in black and matted, and hung in the small project room space near the back of the gallery. The black bordered gelatin silver prints are 11×14 or reverse, and were printed in 1981, in editions of 80. (Installation shots at right.)
Comments/Context: One of the things I admire most about the Yancey Richardson Gallery is that the exhibition program consistently pairs vintage and contemporary works (using the main and project spaces) in smart ways; it is one of the few galleries in New York that effectively uses vintage work to provide a deeper and more rounded context for its primary contemporary offerings.
.
This small show of a selection of Garry
Winogrand's
images from
Women Are Beautiful
is a terrific example of a clever pairing. Most collectors will be extremely familiar with this body of
Winogrand's
work, but the pictures take on a markedly different feel when juxtaposed with Alex
Prager's
staged portraits (review
here
).
Winogrand's
casual images of attractive 1970s women on street corners, at parties, at the beach or in the park were heavily criticized when they were first published; many found them too voyeuristic or exploitative, the "male gaze" gone overboard. When placed next to
Prager's
new works, two surprisingly divergent views of women emerge:
Prager's
retro world feels hemmed in, the women trapped and closed off, left listless and bored by their roles;
Winogrand's
women have a lively sense of confident freedom, open and loose, unperturbed by the man with the camera.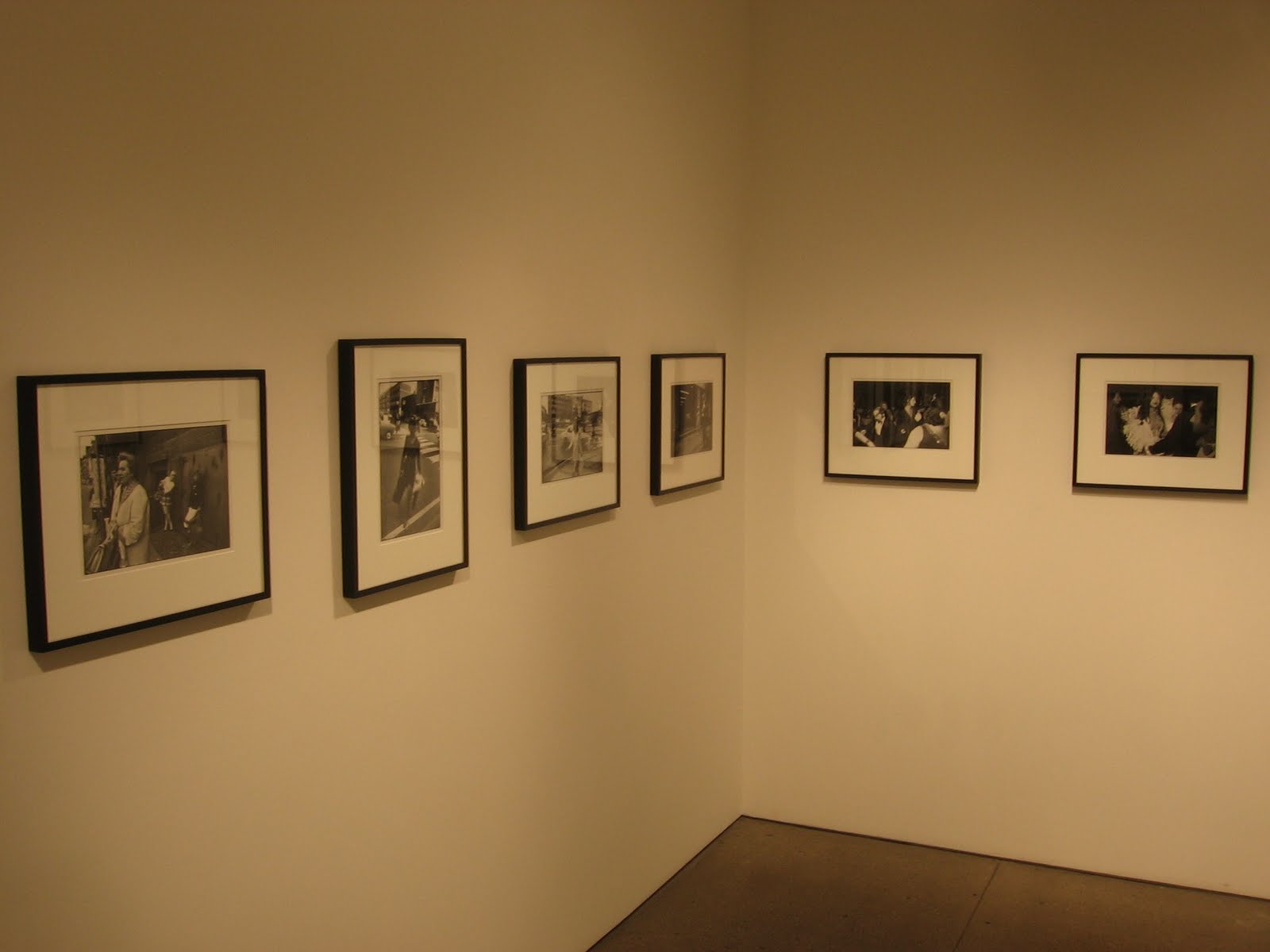 Overall, when hung in contrast, the
Winogrand
images do an excellent job of highlighting the crux of
Prager's
work; the overtly staged "women as actresses" concept is strongly enhanced by a look to these well known pictures from the past. While this show doesn't merit a detour on its own, it certainly creates a thoughful dialogue with the works in the adjacent gallery.
Collector's POV: The prints in this small show are priced at $3600 each, including the frame. Prints from this series are routinely available in the secondary markets, ranging in price from $1000 to $6000. The entire portfolio includes 85 prints.
Rating:
* (one star) GOOD (rating system described
here
)
Transit Hub:
Garry Winogrand, Women Are Beautiful
Through February 20th
535 West 22nd Street
New York, NY 10011