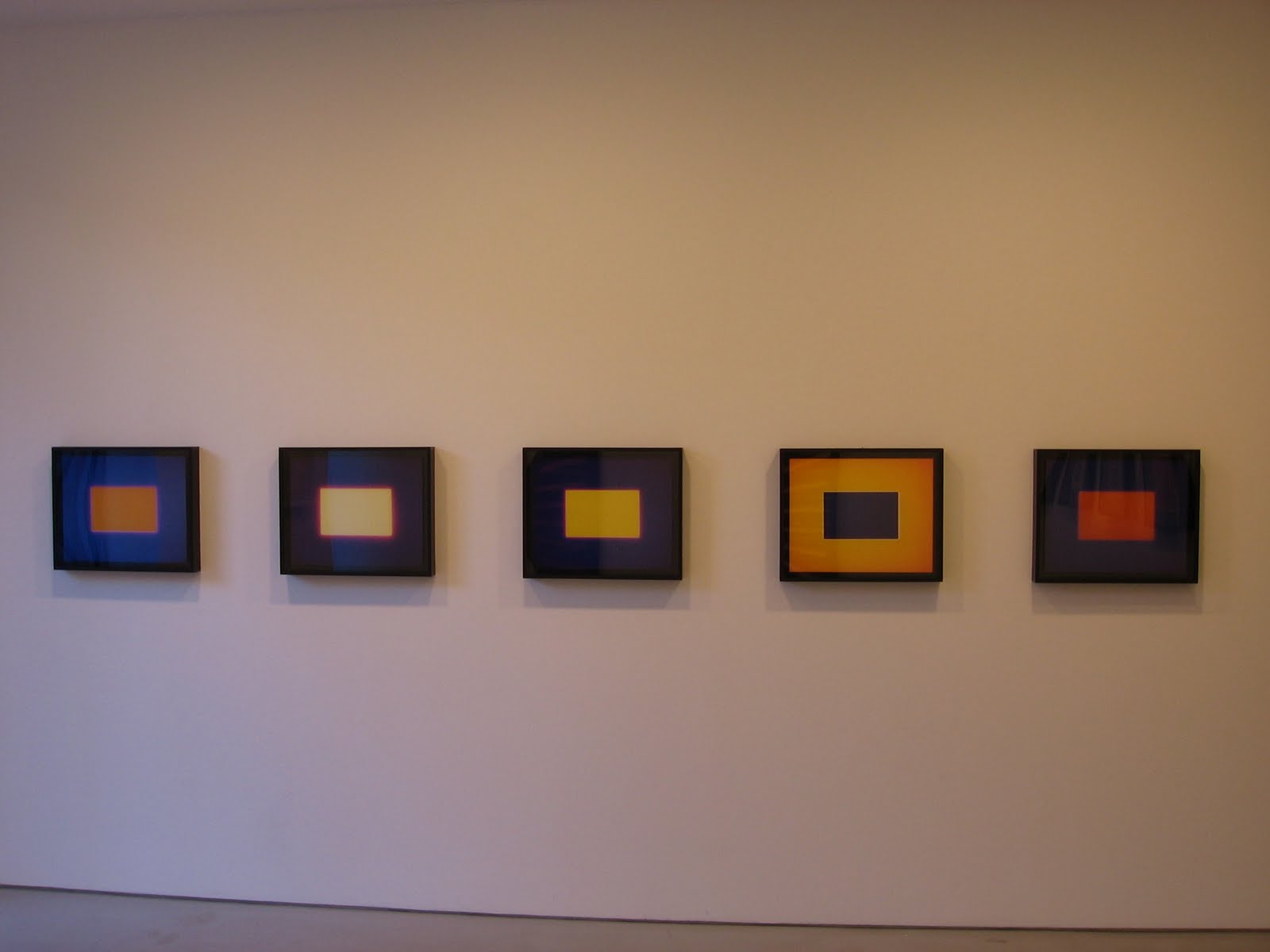 JTF (just the facts): A total of 15 color photographs, variously framed in black and white frames and unmatted, and hung in the single room gallery space and the display area facing the street. All of the works are unique cibachrome prints, made between 2007 and 2008. There are 13 single images and 2 diptychs; 5 of the images are part of a single group. No dimensions were given. (Installation shots at right.)
Comments/Context: Garry Fabian Miller's abstract camera-less photograms are like meditative exercises in color theory. Squares and rectangles in saturated primary colors float on backgrounds of pure black, buzzing with blurred energy at the edges.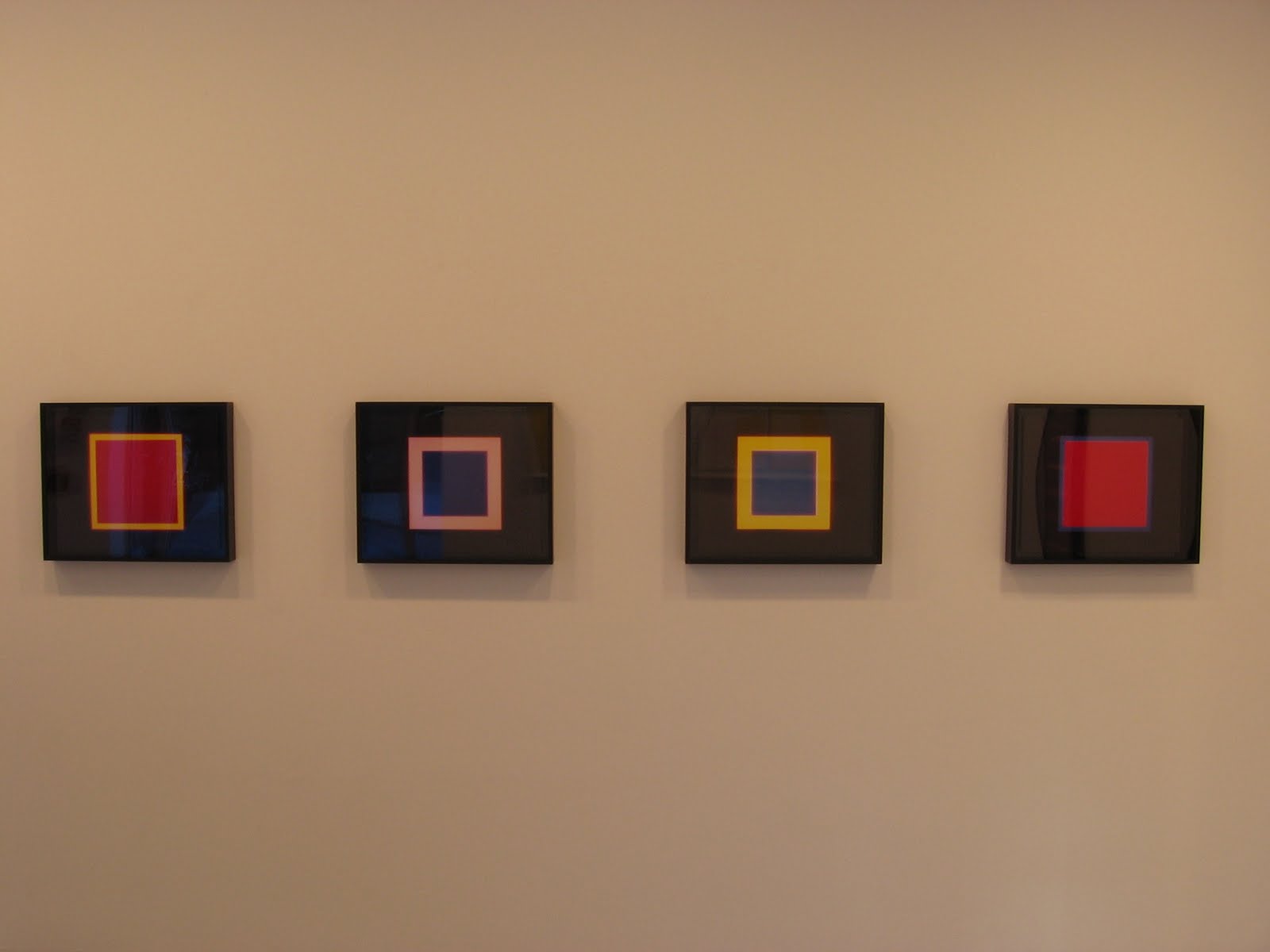 I think it would be nearly impossible to see this show and not come up with connections to the disciplined, minimal forms of Josef
Albers
and Donald Judd. While there are plenty of familiar layered squares and ladders of rectangles, I think the difference lies within the intensity of the light that emanates from Miller's richly colored prints. These are not flat studies in red versus yellow or blue versus pink; on the contrary, the perfect geometric shapes seem to vibrate, as though filled with electricity. The edges throb as purple and orange intersect and repel each other.
While some of the formal characteristics of these images have echoes in the realms of painting and sculpture, there are likely other tangents to follow (Dan Flavin, James Turrell) that consider the qualities of light itself. Miller has clearly immersed himself in light sensitivity, and in the particular way color is created and captured photographically. I think his work will be best understood not when it is lumped in with other photogram artists across the history of photography (which it often is), but when it is placed within the larger context of hard edged abstraction, regardless of medium.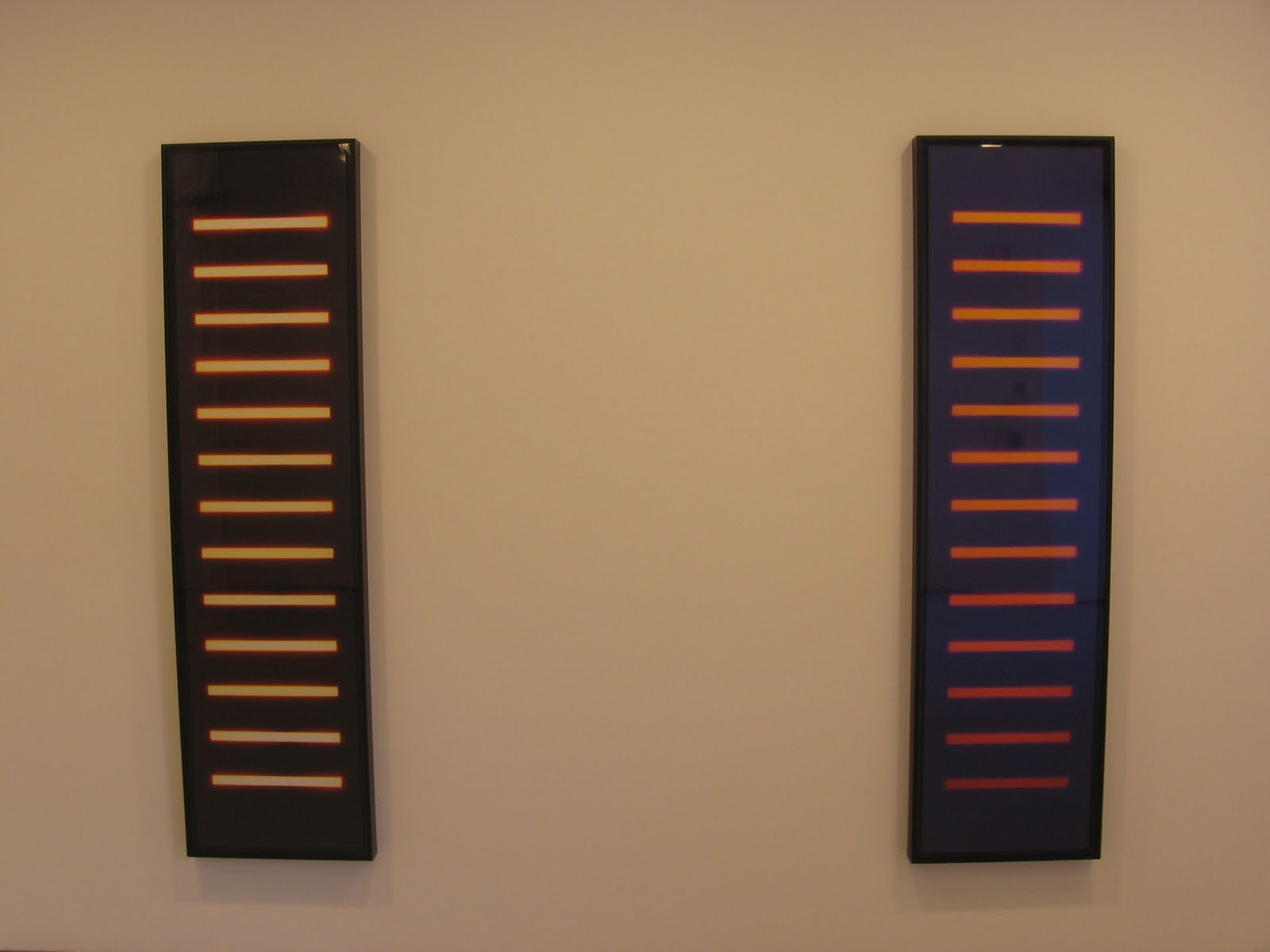 Collector's POV:
The prints in this show are priced as follows. The group of 5 prints on the first wall is being sold together as a group for $45000. The single images of roughly equivalent size near the reception desk are $9000 each. The largest vertical images are $35000 each, and the diptychs are $17500 as pairs. The medium sized prints in the window are $11500 each. Miller's work has very little secondary market history. For the handful of lots that have sold at auction in recent years, prices have ranged between $1000 and $12000.
Rating:
* (one star) GOOD (rating system described
here
)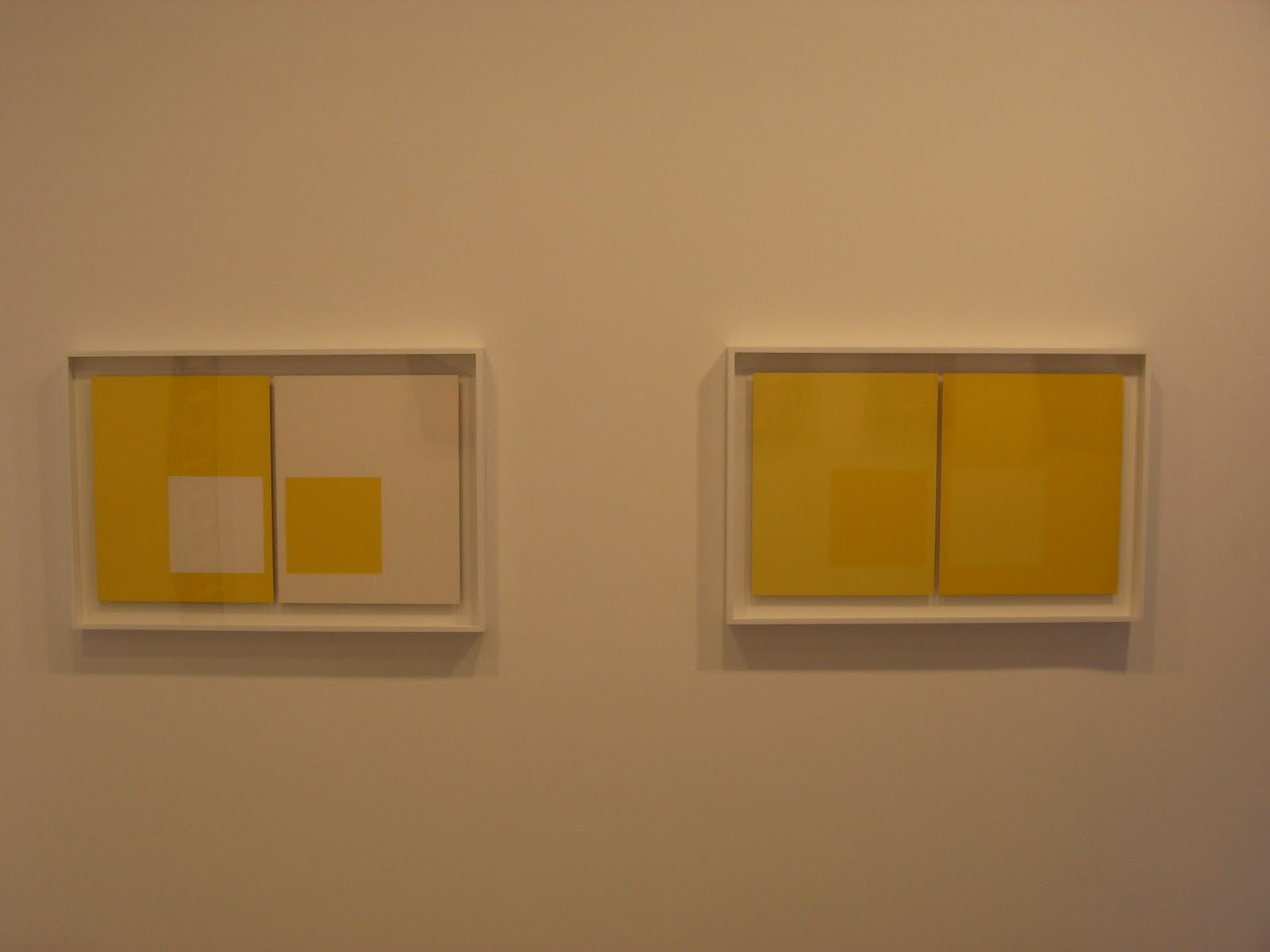 Transit Hub:
Through December 23rd