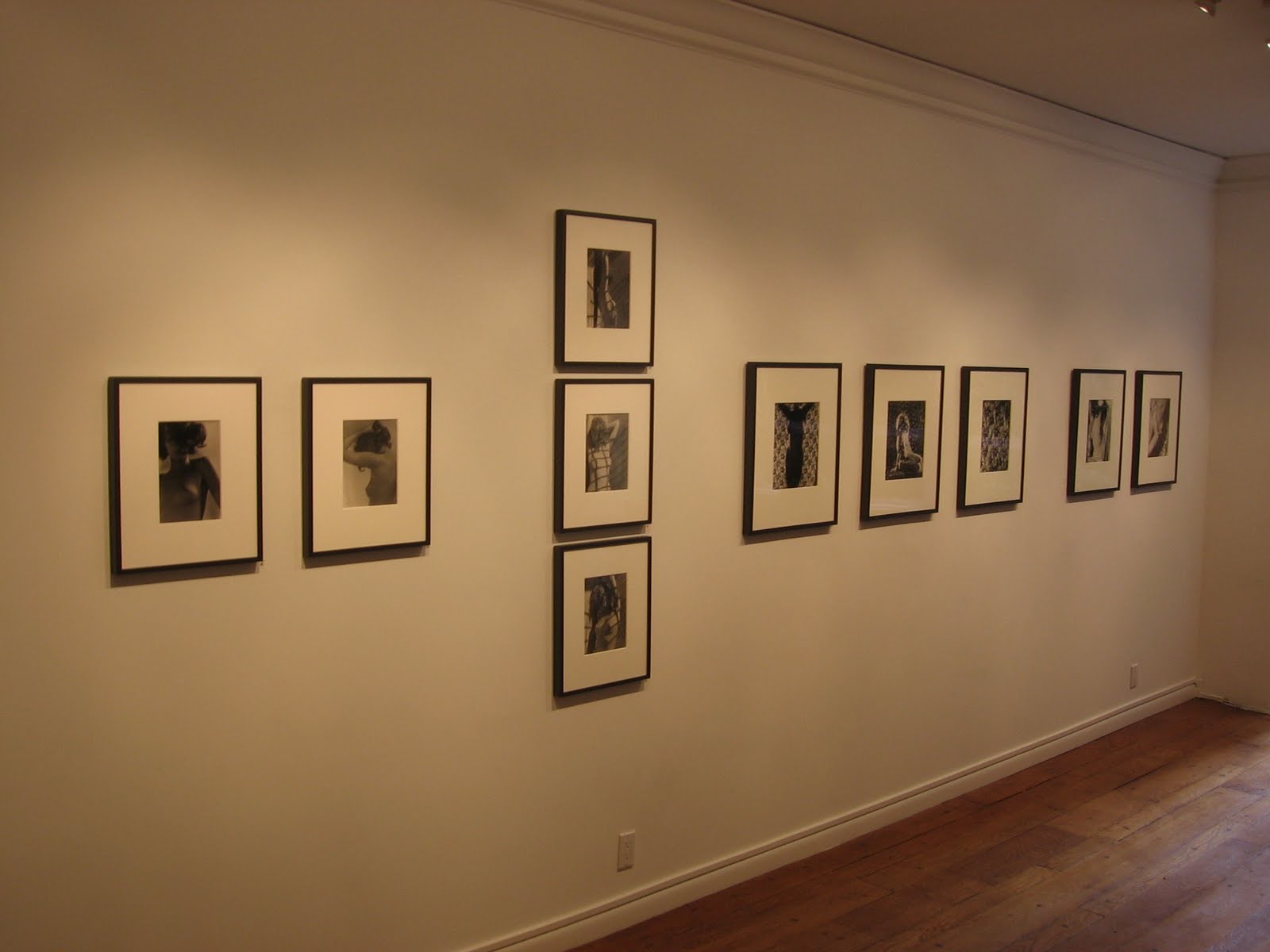 JTF (just the facts): A total of 48 black and white images, framed primarily in black and matted (a few are framed in white), and hung in the main gallery, hallway and smaller side room on the first floor, and in the main gallery and hallway on the second floor. All of the works are gelatin silver prints, taken in the period between 1933 and 1951; most are vintage prints, with a handful of later prints mixed in. The images were taken in London, Paris, Budapest, various locations in India, Chicago and New York. (Installation shots at right.)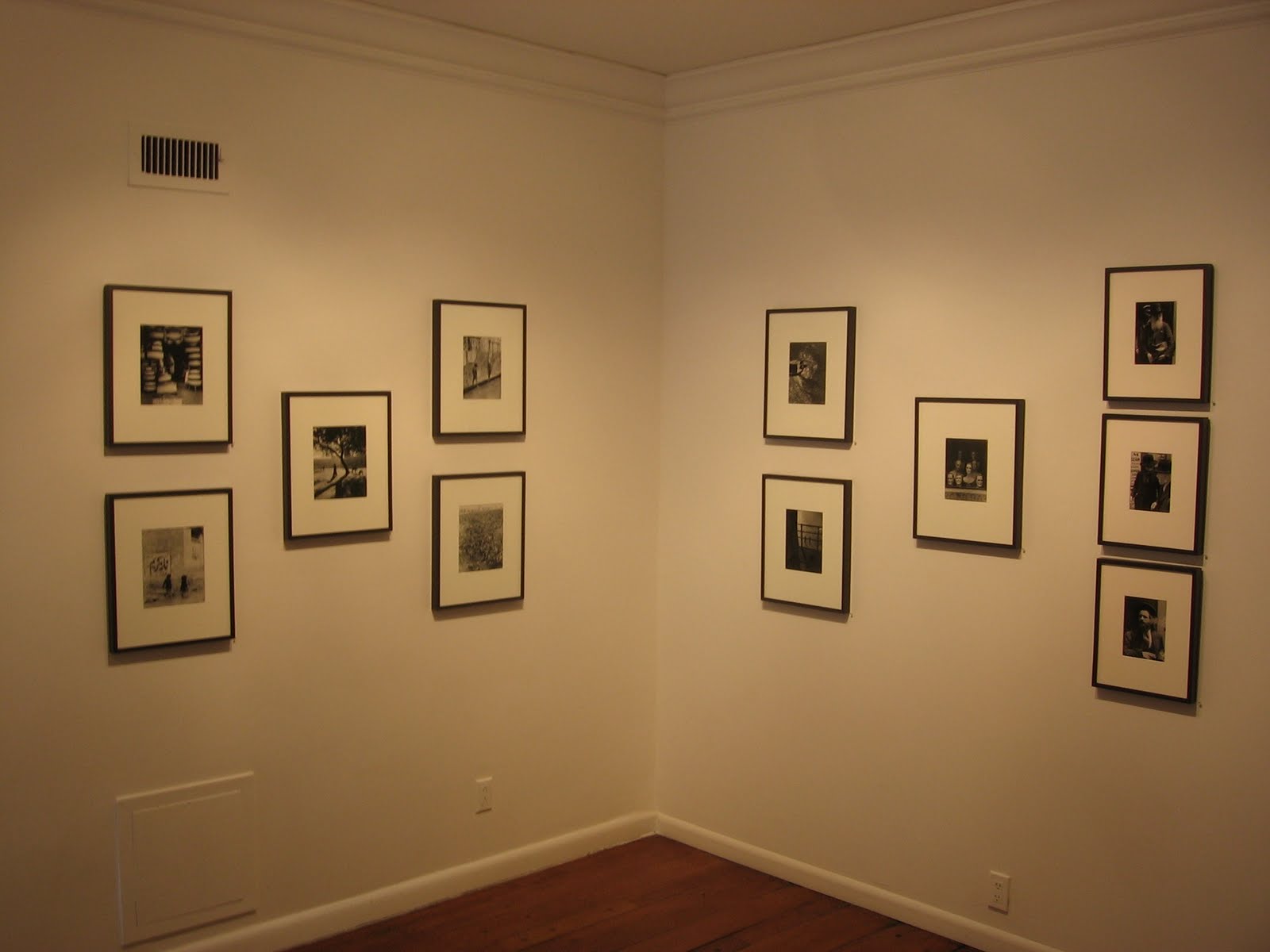 Comments/Context:
As collectors of nudes, over the years, we have come across the work of Hungarian photographer
Ferenc
Berko
from time to time and wondered whether one of his best images would make a good addition to our collection, without knowing much about his entire body of work or his history as an artist; for us, he has always seemed somewhat peripheral to the main action of his better known contemporaries. Having recently taken on the artist's estate,
Gitterman
Gallery has put together a well-edited survey show of
Berko's
surprisingly varied early work that makes a strong case for reconsidering the value of his artistic contributions.
.
Chronologically, the show starts with Berko's early street scenes of London (where he was a student), reminiscent of the work of his friend and mentor E.O. Hoppé. The photographer then moved to Paris, where a series of nudes were done in collaboration with his wife. Unlike the pared down nudes of the West coast American photographers of the same period (Weston, Cunningham et al), Berko's nudes have a strong "European" feel to them (more similar to the concurrent nudes of Man Ray), many with avant–garde styling and dense wallpaper patterning. Also during this time, he makes a trip back to his native Hungary to make compelling portraits of Jews on the streets of Budapest.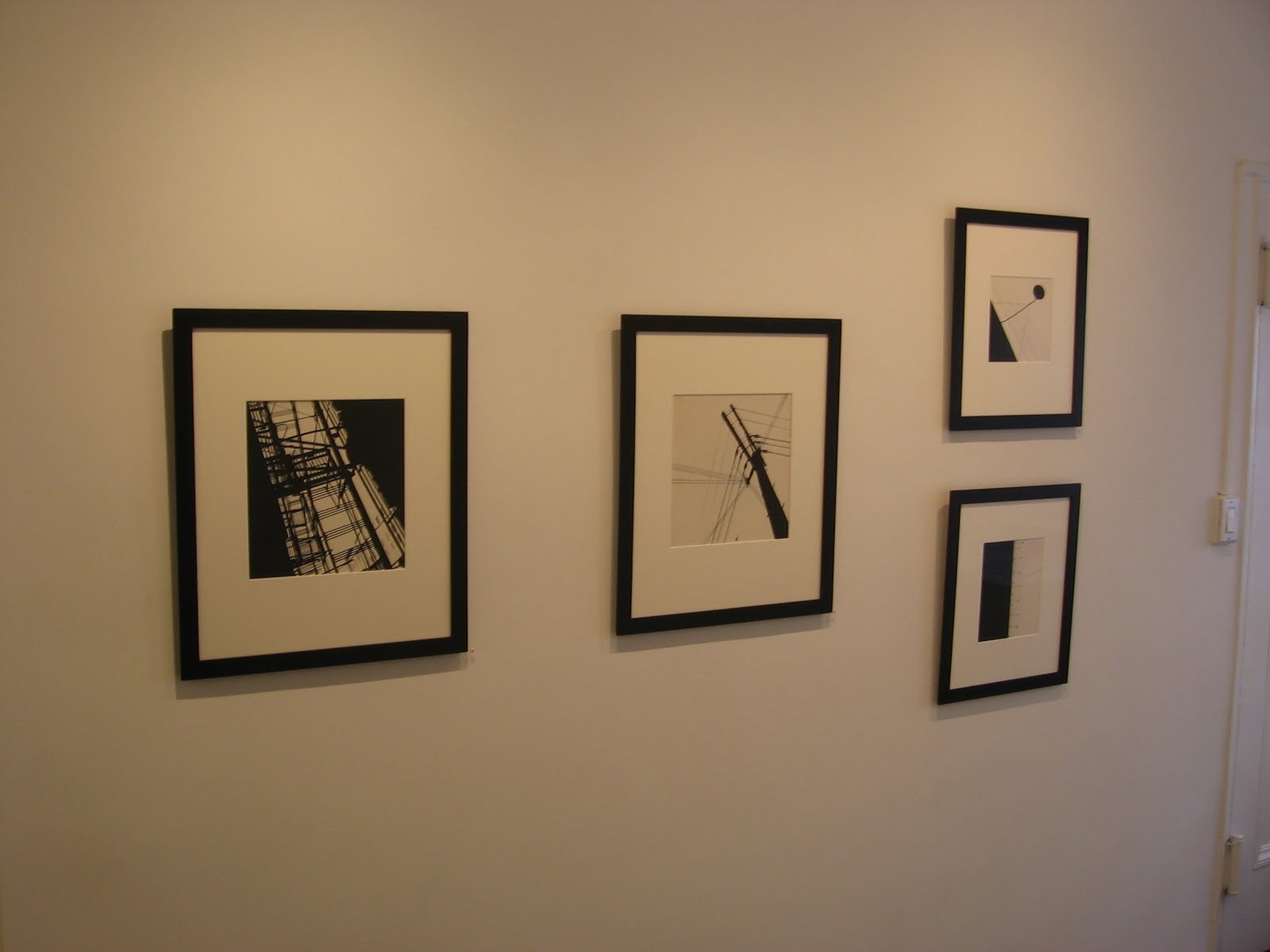 To avoid the increasing Nazi influence in Europe, Berko then moves across the globe to India to become a filmmaker. His photographs from the early 1940s combine a more humanist view of daily life in India with an undertone of modernist sensibility, evident in the architecture of his compositions.
Berko's
life and photography take another unexpected turn after the war, when his friend
László
Moholy
-Nagy invites him to teach photography at the ID in Chicago. His work from this period shows the influence of the New Bauhaus and of the early ideas of Abstract Expressionism: pared down urban geometries of fire escapes and telephone wires (think Callahan), contrasty
solarized
nudes, and gestural graphical abstractions of paint chips and found objects (think
Siskind
).
As a whole, I think the show successfully argues that Berko was not a derivative chameleon in these years, switching his stripes to copy the fashions of the art world, but often an active participant in the leading edge evolution of important artistic approaches over time. When his specific works are carefully matched to the time lines of other more prominent photographers, it becomes obvious that Berko was experimenting with similar ideas during similar years, not merely riding their coattails later. As such, while he will likely remain a secondary figure in the history books, many of the images on display here certainly stand up well with the best of his better known contemporaries.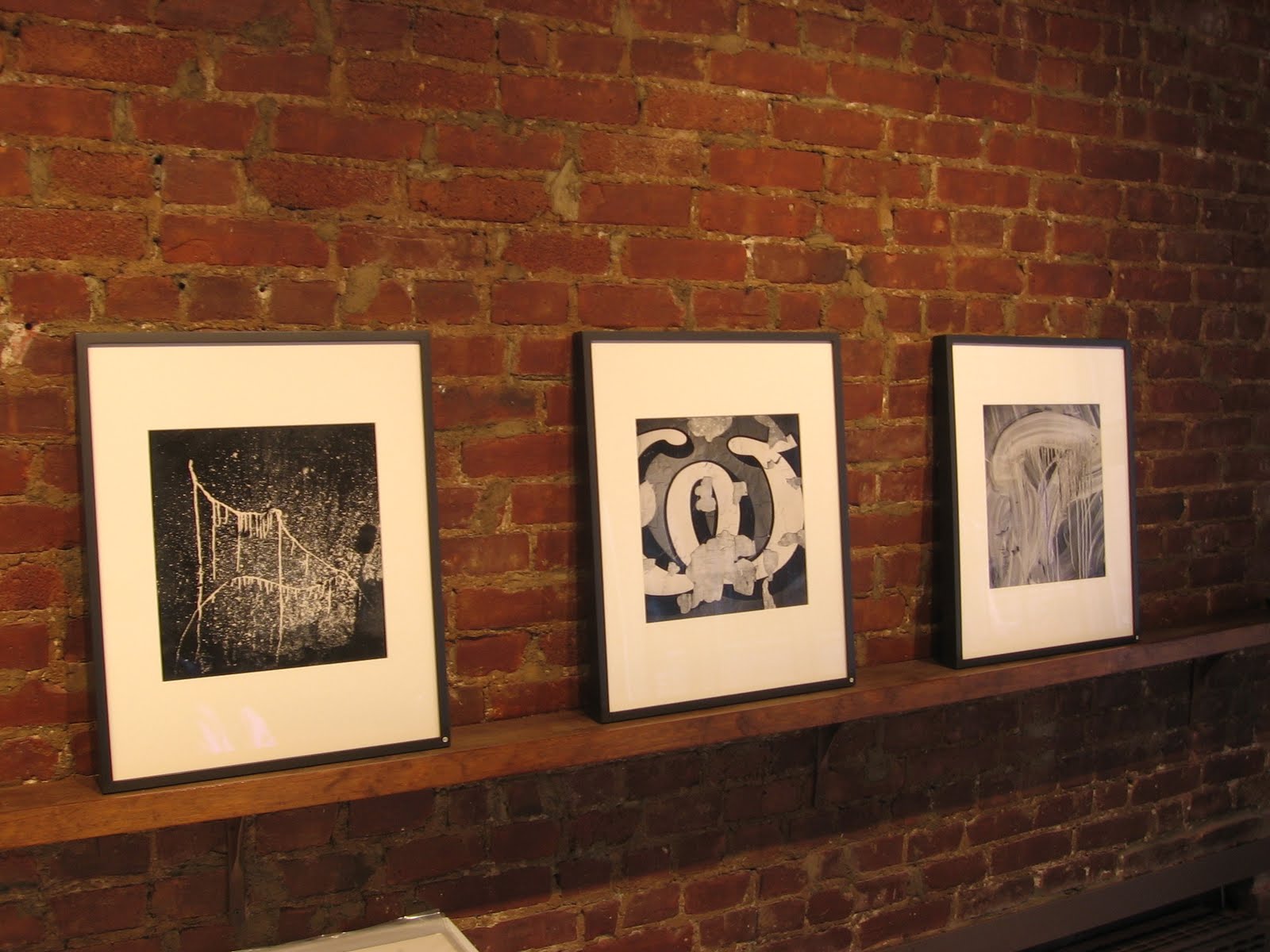 Collector's POV: The images in this show are priced between $3500 and $7500. Berko's work has not found its way into the secondary markets much in the past several years; only a few lots have been sold, ranging in price between $1000 and $2000. As such, gallery retail is likely the only option for collectors interested in accessing his best work.
In the past, we have found many of Berko's nudes a bit too obvious for us (perhaps even a bit cheesy in some cases), but seeing a well edited group of his pictures in person, I was convinced that we should reconsider some of these works once again. Berko's late 1940s abstracted Chicago images would also clearly fit well with other city scenes we own from that same period.
Rating:
* (one star) GOOD (rating system described
here
)
Transit Hub:
Through January 23rd