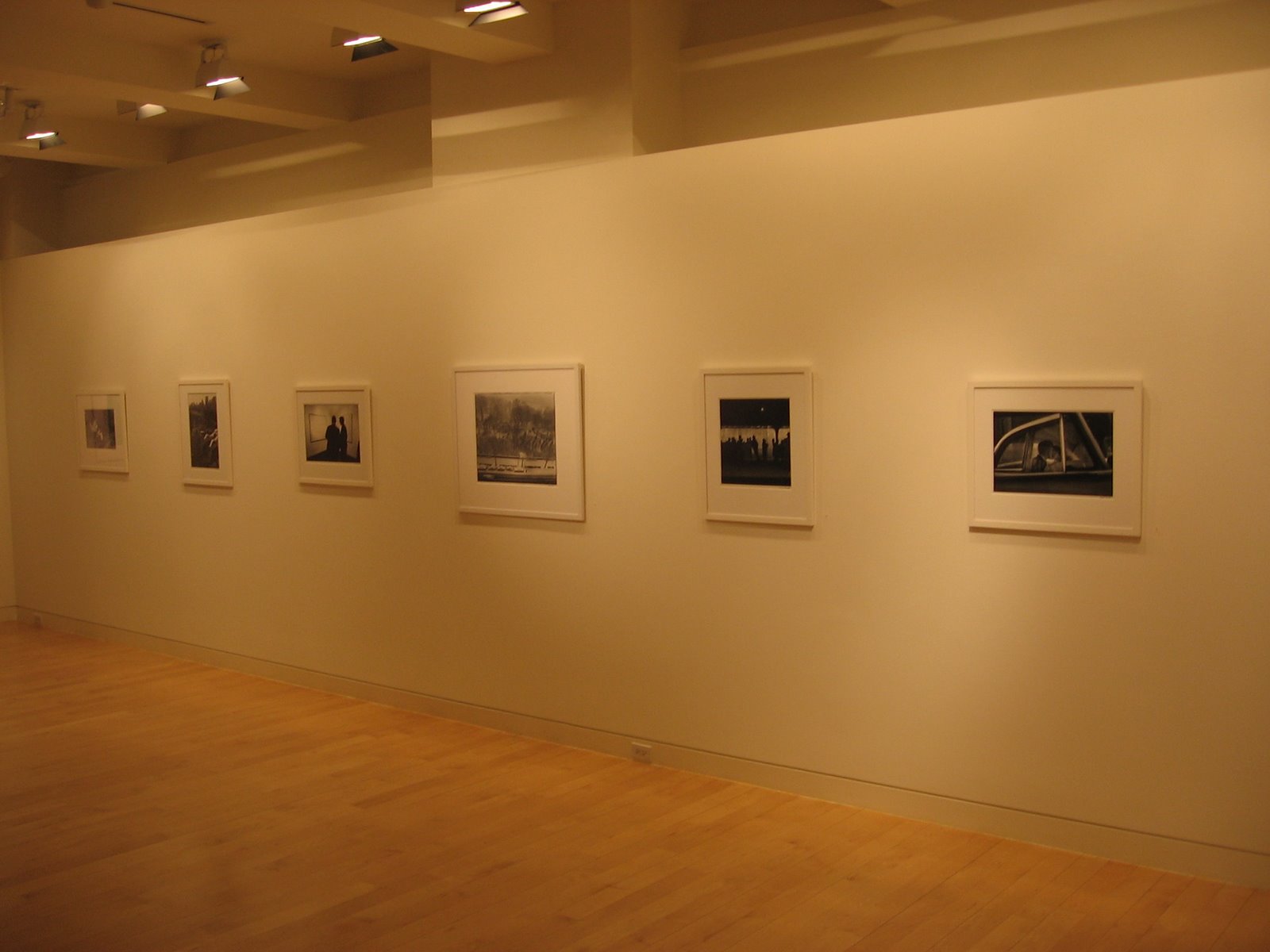 JTF (just the facts): A total of 22 black and white images, taken between the 1940s and 1980s, enlarged to 16×20 or reverse, framed in white and displayed in the main gallery space. The exhibit was designed in conjunction with the publication of Elliott Erwitt's New York (teNues, 2008). (Marginal installation shots at right.)
Comments/Context: Elliott Erwitt's New York isn't a tough place. It isn't gritty or scary or challenging. His images of quintessential New York moments and places are just the opposite: optimistic, light hearted, nostalgic, and laced with wry humor and tender jokes. Virtually every signature New York location or event is captured in this exhibit: from Times Square, the Empire State Building, the Flatiron Building and the World Trade Center, to 5th Avenue, the Metropolitan Museum, Central Park, train platforms, taxis, and eating Nathan's hot dogs on the Coney Island boardwalk. In all of these places, Erwitt has captured people in the context of the city, with an eye for the romantic moment or composition. While there isn't anything new to be found in this show, the consistency of his playful vision across the decades is clear.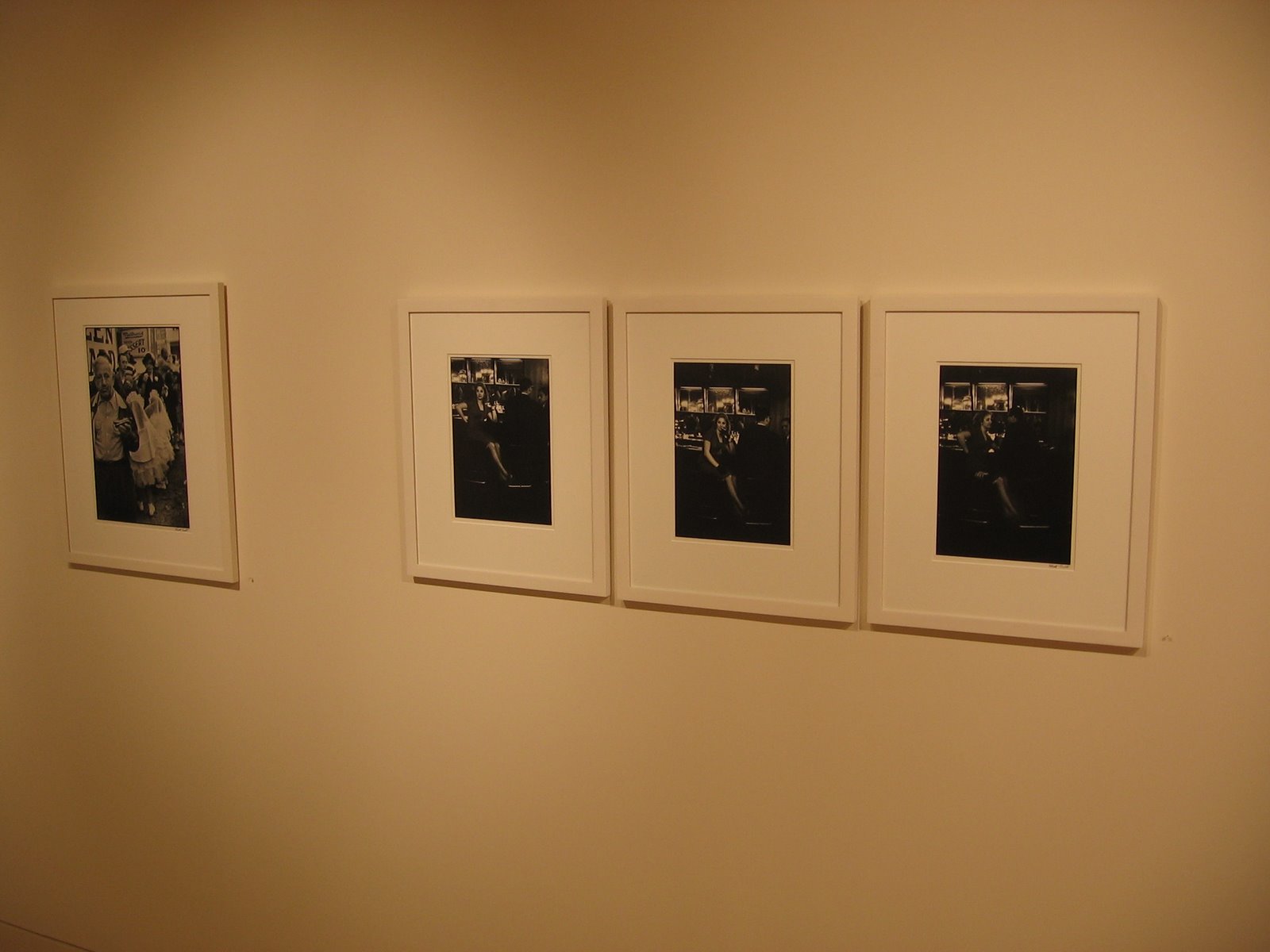 Collector's POV: The recent prints in this exhibit are retailing for $4500 each. Erwitt's work is routinely available at auction, generally under $5000, with a few key vintage prints pressing up toward $10000.
Rating:
* (one star) GOOD (rating system described
here
)
Through March 7
745 Fifth Avenue
New York, NY 10151