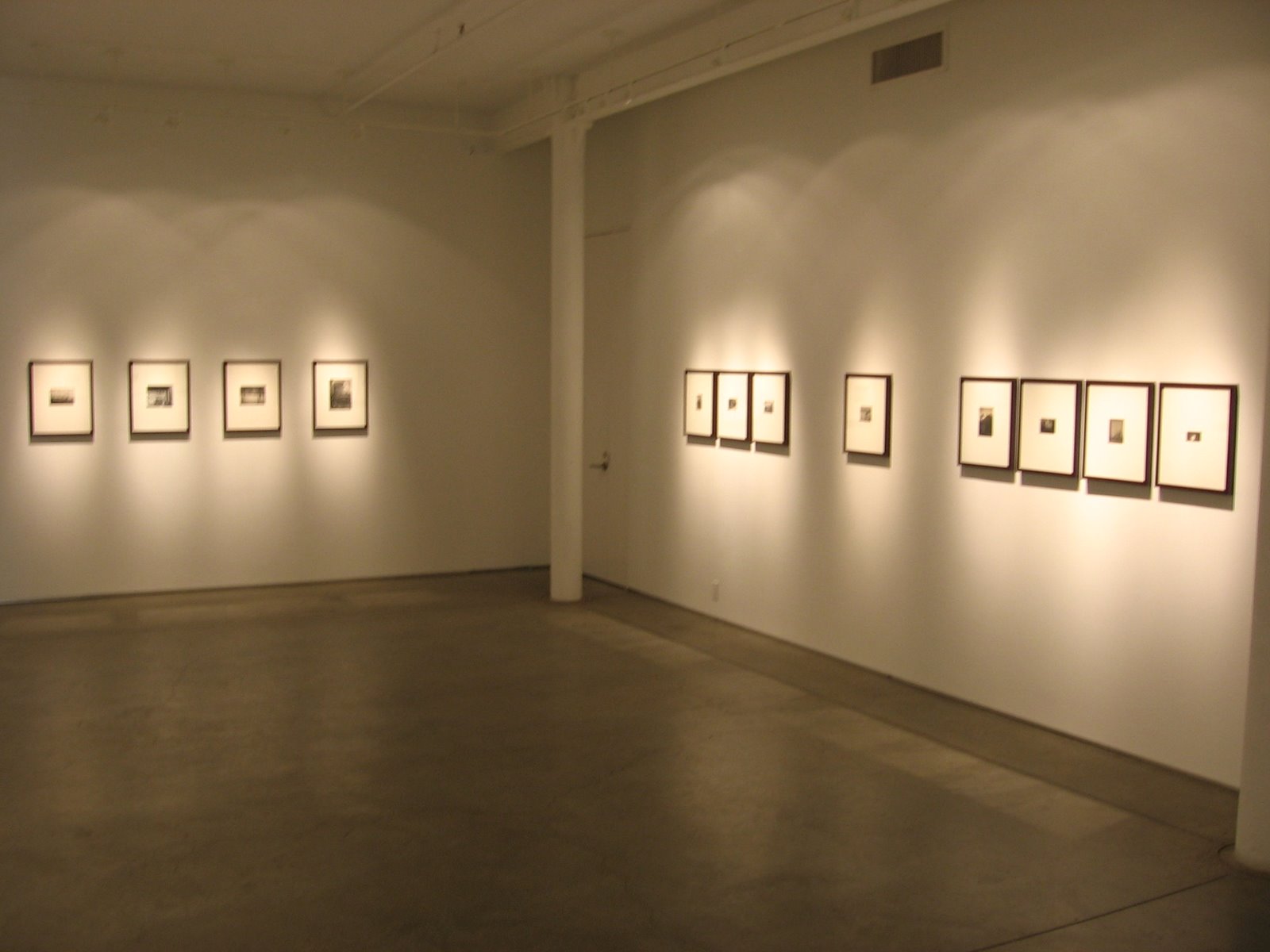 JTF (just the facts): A total of 31 vintage gelatin silver prints, framed in brown wood and matted, and hung in one large room. The prints are generally small, mostly 4×5, some as large as 9×7. The images were taken between 1910 and 1939. (Installation shots at right.)
Comments/Context: Perhaps the best way to characterize the work of E.O. Hoppé is to call it proto-modernist. His images chronicle the early part of the 20th century, just at the cusp of time when modernism began to take hold. As a result, his images are a kind of bridge between straightforward vernacular city scenes and the new modernist aesthetic (Strand, Stieglitz et al.)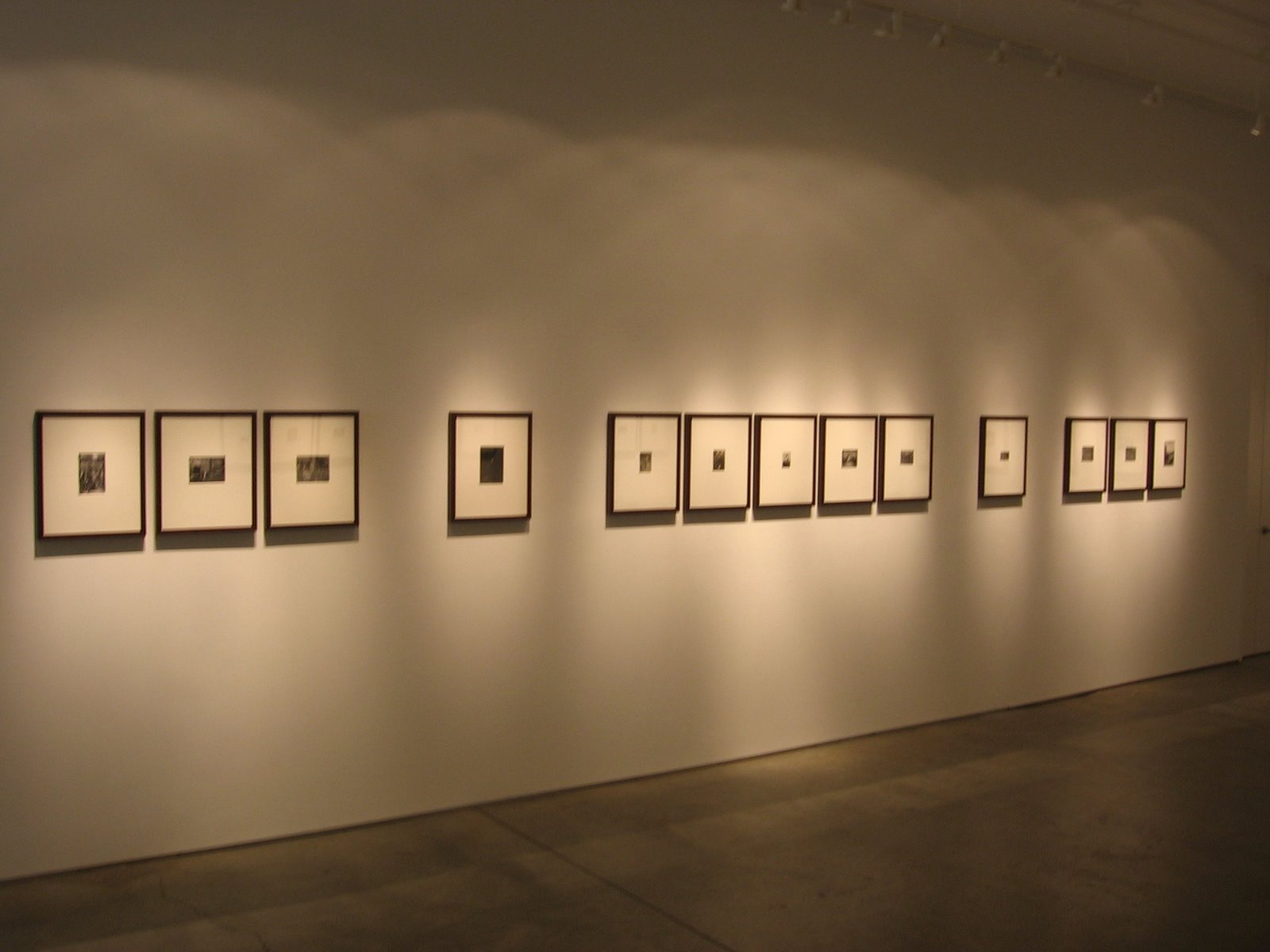 While
Hoppé
made portraits as well as images in America and other places, this show chronicles his work in London, his adopted hometown. There are city and street scenes, top hats, dockyards and gardens, as well as plenty of architectural images of bridges, churches, and other London landmarks. The small size of the prints encourages intimate viewing. Given
Hoppé's
transitional aesthetic, the show is a mixed bag of more routine historical shots, with a handful of stand out compositions here and there.
The estate website can be found here.
Collector's POV: Hoppé is still in the process of being rediscovered and absorbed into the broader narrative of the history of photography, so his relative place in the hierarchy of early modernist work is still a bit fluid. The images in this show are priced between $7500 and $20000. His work has slowly begun to find its way into the auction markets, but very few prints have come up for sale in the past few years, so it is hard to draw any pricing pattern. In general, Hoppé's images would fit into our city genre; I enjoyed Cannon Street Station, London, 1916, the most, with its dark black square sign.
Rating:
* (one star) GOOD (rating system described
here
)
Through April 25th
New York, NY 10011