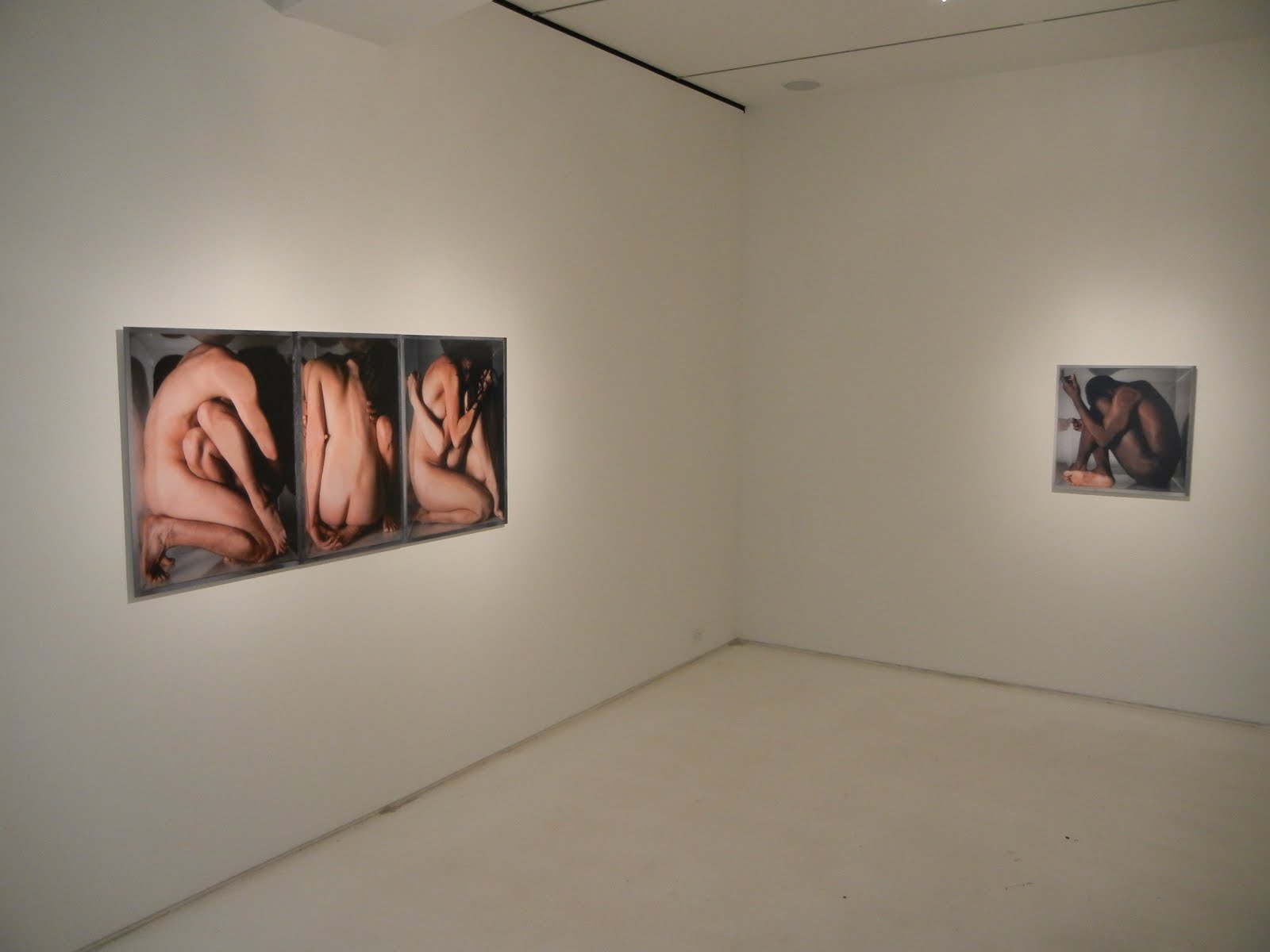 JTF (just the facts): A total of 14 color photographs, unframed and unmatted, and hung in the North and South gallery spaces. All of the works are c-prints mounted to Dibond, made in 2011. Most of the images are square format, roughly 26×26; the rest are rectangular, ranging from 28×16 to 32×26 or reverse. All of the images, regardless of size, are printed in editions of 5. (Installation shots at right.)
Comments/Context: Coke Wisdom O'Neal's last project placed his subjects in an enormous plywood box, several stories high, dwarfing them in its immensity, allowing them the freedom to create their own environments. His recent nudes explore the other end of the spatial spectrum, where anonymous bodies have been pressed into small spaces, hemmed in by the edges of a clear Plexiglas box, forced into densely folded positions and pushed up against the walls.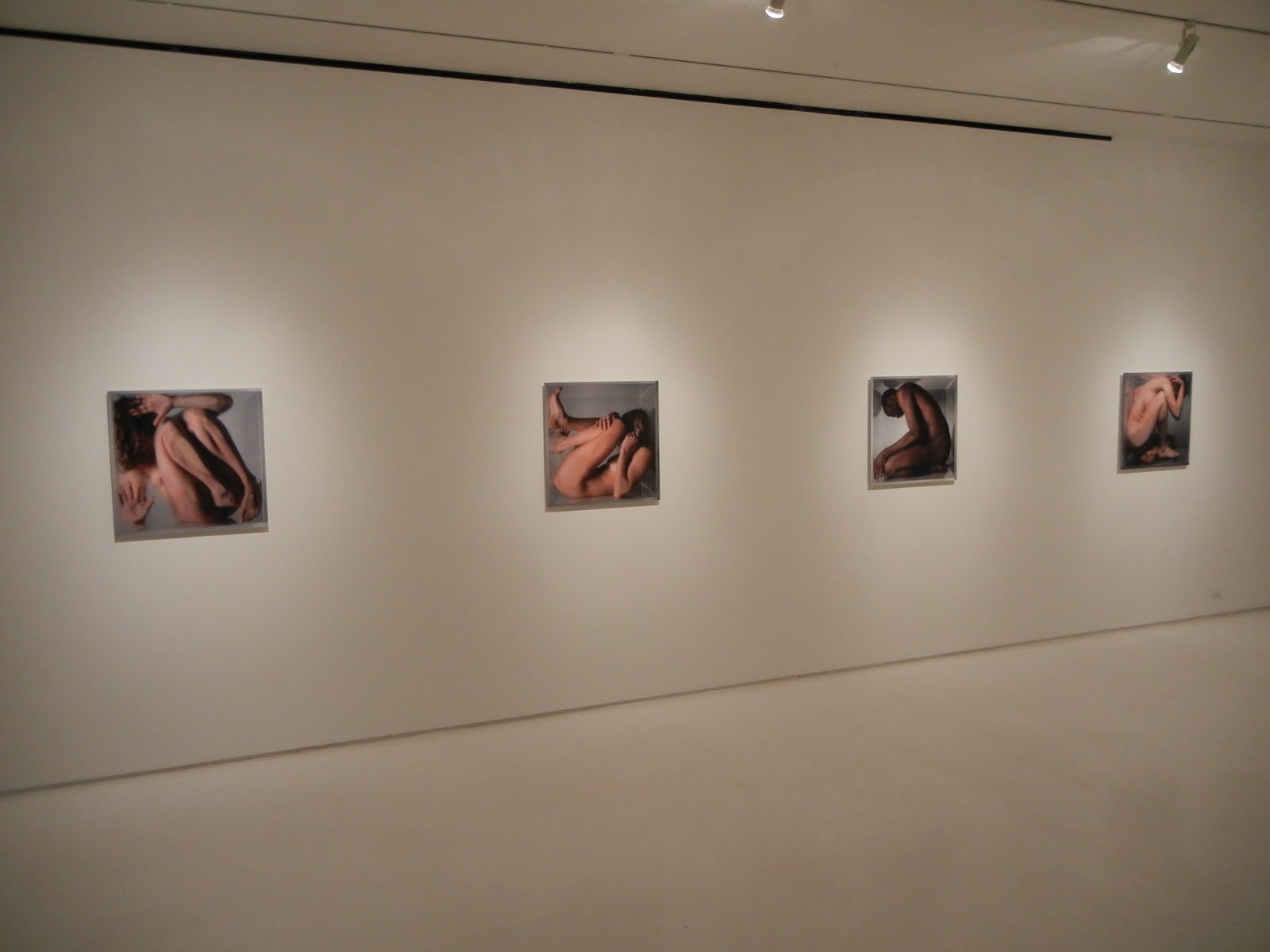 This cramped territory was originally explored by Ruth Bernhard in the 1960s, with her iconic
In the Box
nudes, and more recently by Jenny
Saville
and Glen
Luchford
, in their series
Closed Contact
.
O'Neal's
approach is more purely geometric, in that the viewing plane matches exactly one side of the enclosure, almost as though the viewer was right inside the box with the model. The space is also tighter, not so much to create oddities of distortion against the sides, but to leave very little room for extraneous movement; his models are truly trapped inside these boxes, their beads of sweat and the areas of fogged glass a testament to their struggles. In some cases, two bodies are jammed into one box, making the intertwining even more squished and intimate.
Stand back a bit and legs and arms become abstract lines and curves, framed by the rigidity of the transparent exterior. To my eye, the images move between being nameless odd specimens, like those found in jars in natural history museum cases, and something more purely sculptural, bodies bending and flexing in formally beautiful ways.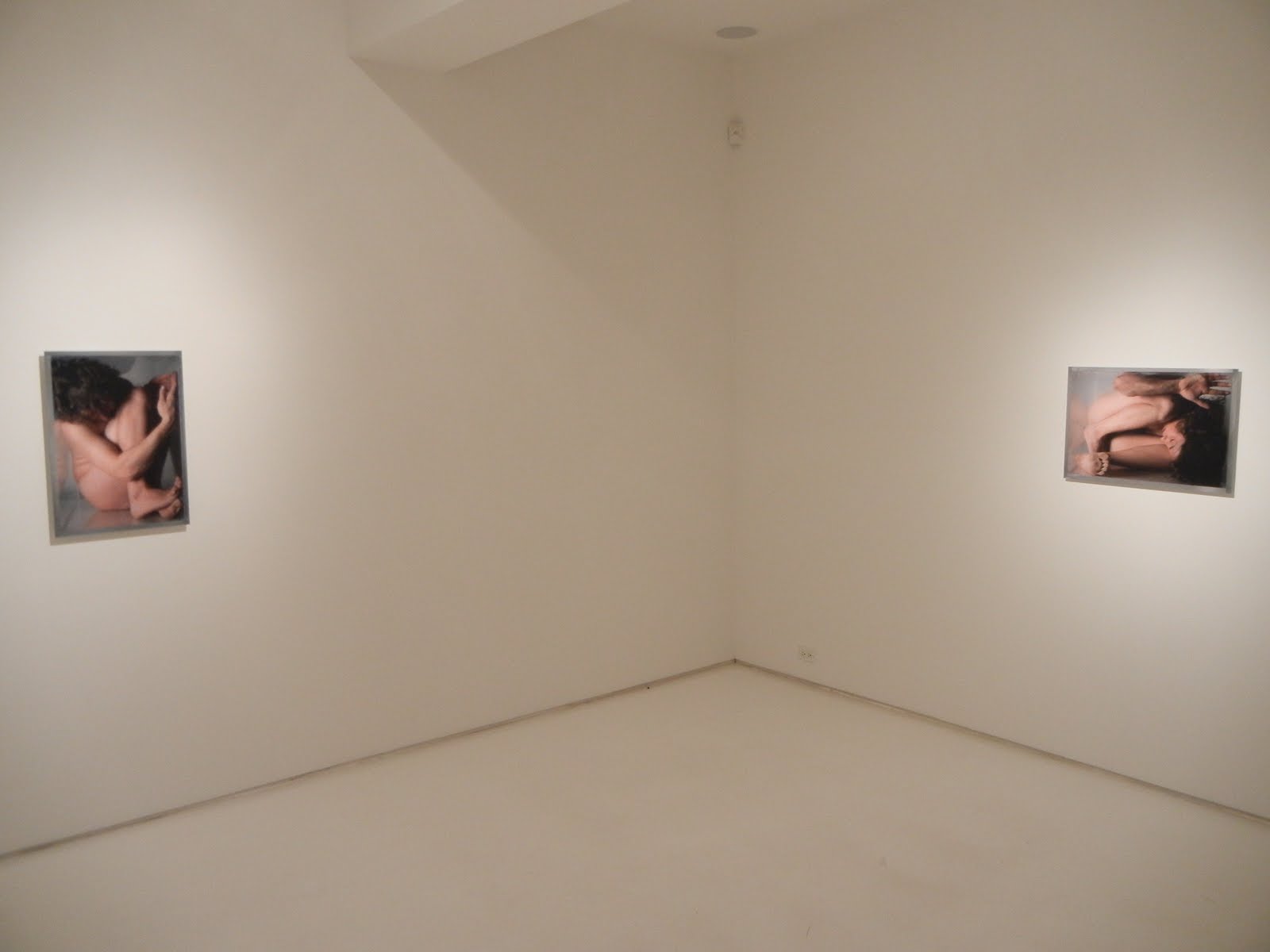 Collector's POV:
The works in this show generally range in price between $2400 and $3000, in ratcheting editions.
O'Neal's
work has not yet appeared in the secondary markets, so gallery retail is likely the only option for interested
collectors
at this point.
My favorite image in the exhibit was C46_M66_Y79_K50, 2011; it's not in any of the installation shots, as it is hung alone on a wall near the door to the gallery. I liked the swirling N shape created by the compressed leg and the vertical arm.
Rating:
* (one star) GOOD (rating system described
here
)
Transit Hub:
Through March 17th
531 West 26th Street
New York, NY 10001