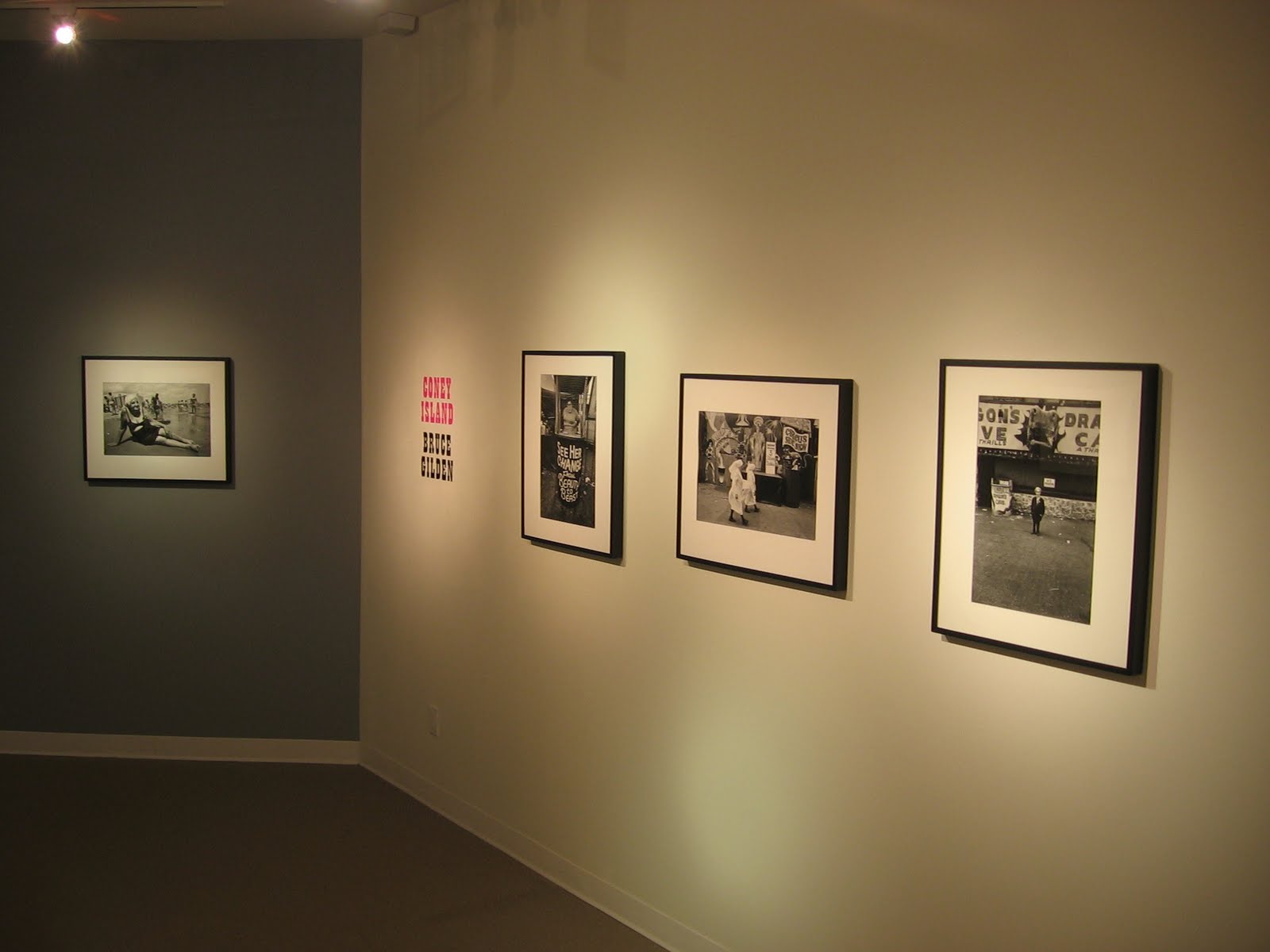 JTF (just the facts): A total of 24 black and white images, framed in black and matted, and hung against cream and grey walls in the main gallery spaces. All of the works on display are vintage gelatin silver prints, made between 1976 and 1986, with dimensions 16×20 or reverse. A monograph of this body of work was published by Magnum Editions/Trebruk in 2002. (Installation shots at right.)
Comments/Context: The density and diversity of humanity that descends on the beaches and boardwalks of Coney Island in the summertime heat has long been a favorite subject of photographers. There is something about the combination of swimsuits and bare skin, the closeness of the mixed crowds, and the sideshow carnival atmosphere that makes for great visual discoveries and juxtapositions.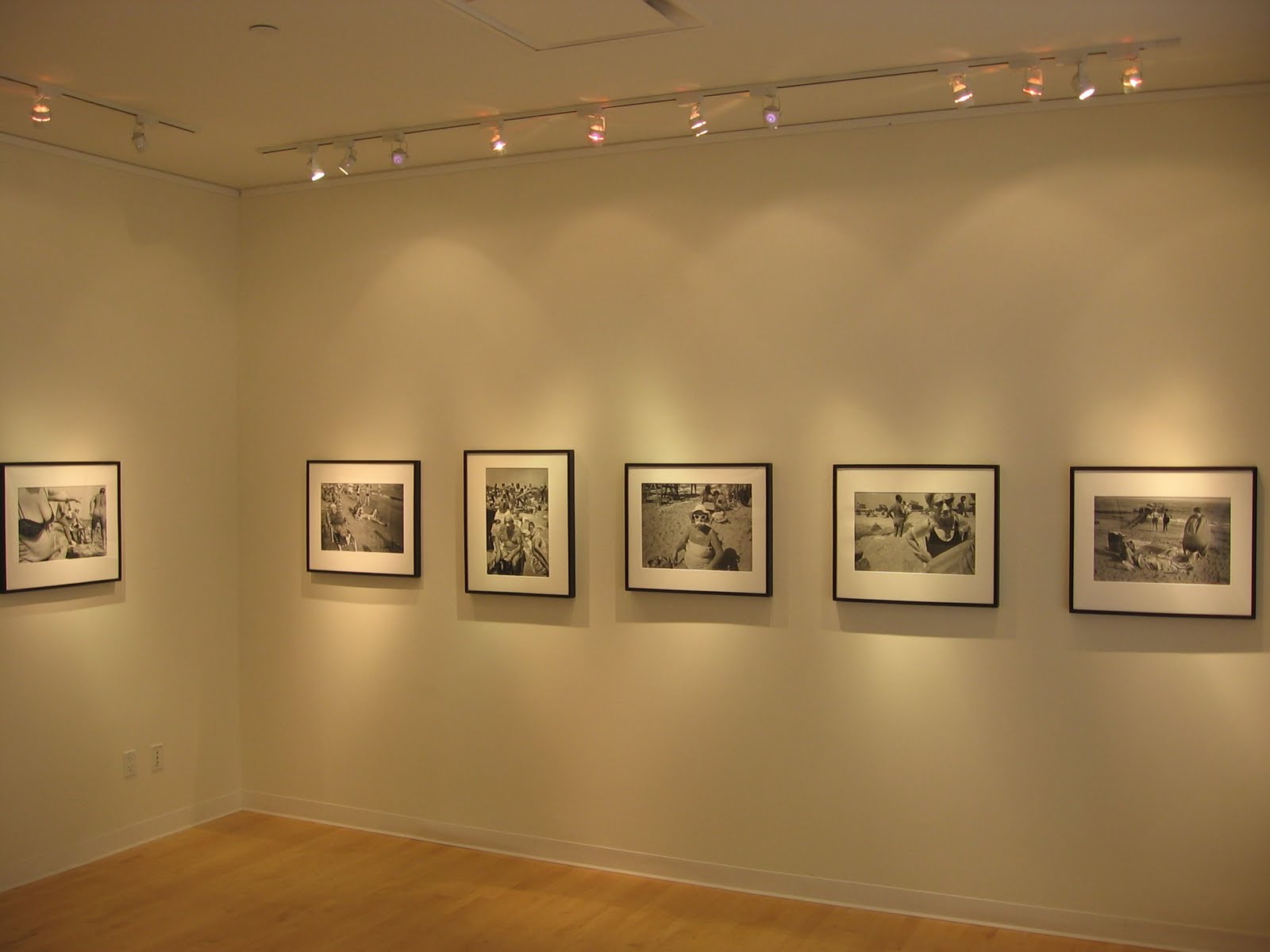 Bruce
Gilden's
images of this now familiar landscape have an edge of black humor, an enjoyment of the everyday oddities and weirdness found amongst the throngs of people. There are plenty of misshapen bodies, bulging and drooping out of swimsuits or slathered up in shiny oil. A dizzying array of hats, sunglasses, and sun-protecting nose covers make ordinary folks look surprisingly strange. Add in a healthy dose of
eccentricity
, from the older woman lounging in her lingerie, to the nuns walking in front of the Wild Swamp Man mural, from the woman covered in a huge pillow-like blob of cloth, to the leathery skin of a woman carrying a folding chair and suddenly the whole beach seems like an eye-catching parade of freaks and deviants.
If the punishing heat of the city has you daydreaming about summer-themed photography, then this show can provide a much needed glimpse of the beach, in classic New York style: a wild, swirling, comedic mass of the bizarre, the distorted, and the unexpectedly real.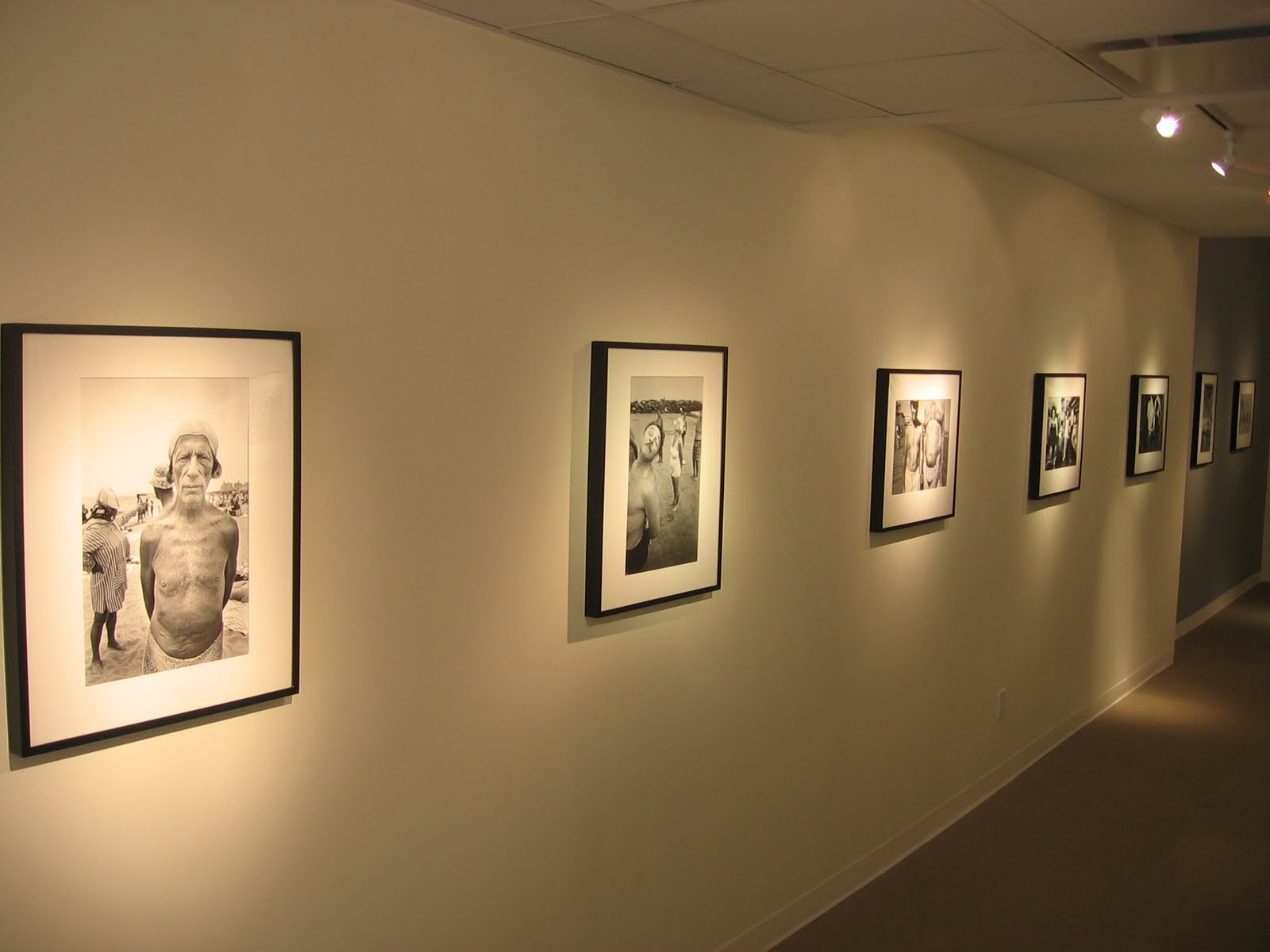 Collector's POV:
The vintage prints in this exhibit are all priced at $6500. Modern prints of these same images (with the same dimensions), in editions of 15, are available for $3000 each.
Gilden's
work has very little secondary market history, so gallery retail is likely the only option for interested collectors at this point.
Rating:
* (one star) GOOD (rating system described
here
)
Transit Hub:
Through August 20th
41 East 57th Street
New York, NY 10022