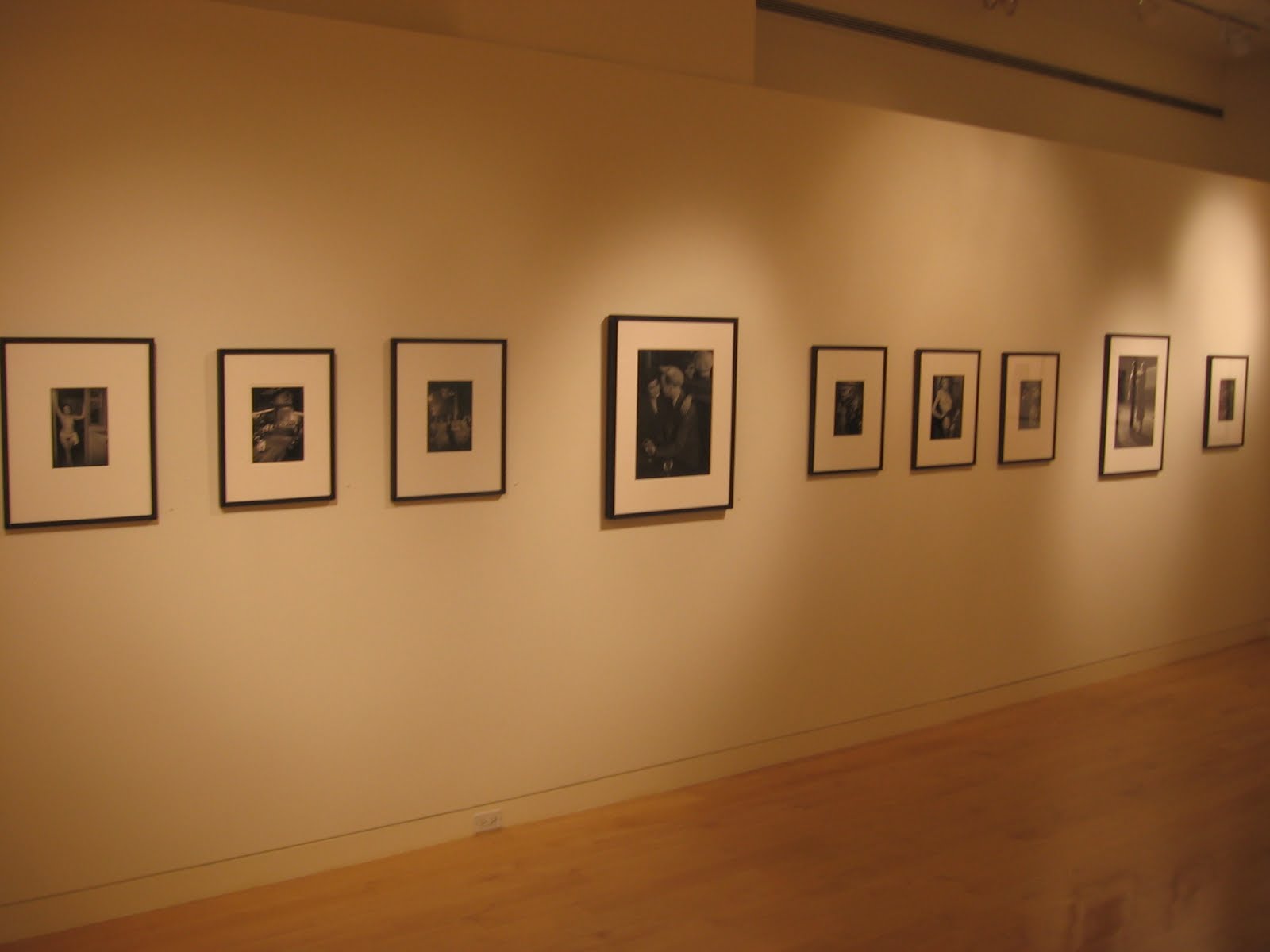 JTF (just the facts): A total of 37 black and white images, framed in black and matted, and hung in the entry and main gallery space. All of the prints are gelatin silver enlargement prints on ferrotyped paper, ranging in size from approximately 7×5 to 20×16 (or reverse). All of the images were taken in the 1930s; most of the prints are vintage, with some printed by the artist in the 1940s/1950s/1960s. (Installation shots at right.)
Comments/Context: Brassaï's images of 1930's Paris at night clearly belong among the masterworks of photography; they have become emblematic of the alluring and bewitching lights of the city and the provocative nightlife that goes on in the cafes and bars. This fabulous show includes a variety of Brassaï's signature nocturnal subjects: couples in cafes (alternately happy, bored, dancing, or blithely smoking), backstage shots of cabaret shows and dancers, semi-nude women in brothels, and shadowy dark views of foggy illuminated bridges and street corner assignations.
While many of the images on display will be familiar to most collectors, there are also a few surprises mixed in. Several of the cafe images were printed somewhat larger than normal, making the intimate vignettes of private encounters more striking; the larger size seems to have transformed them from stolen moments to spotlit studies in human interaction. There are also a handful of unexpected pure abstractions, made from soap and cotton, and a pair of scarce formal nudes.
.
This show is a great reminder that vintage work isn't by definition tired and stuffy, or somehow distant and unrelated to the world of contemporary art. There are plenty of masterclass lessons to be drawn from this show, especially for those who seek to document the seamy underbelly of life.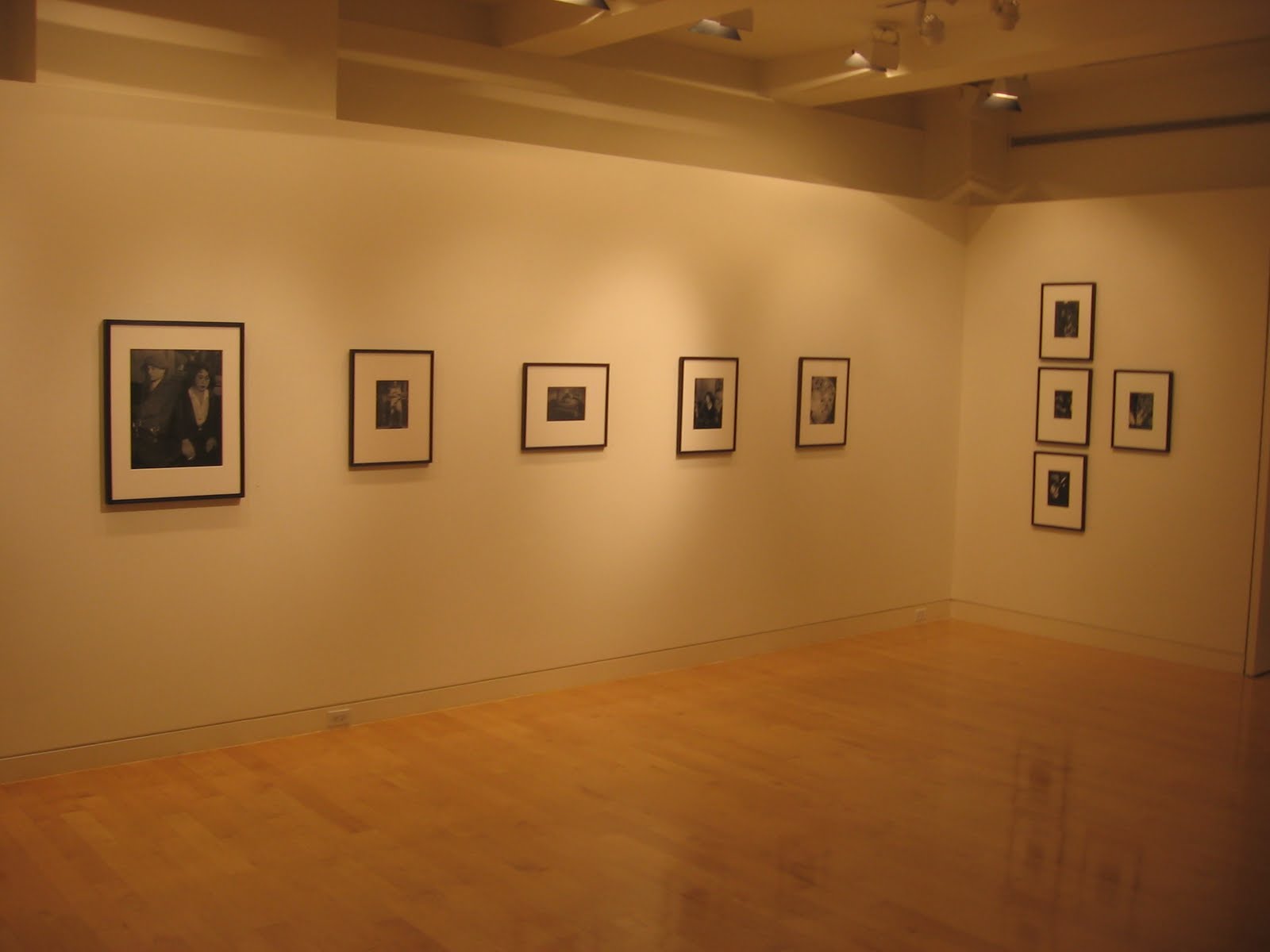 Collector's POV:
The prints in the exhibit are priced between $11500 and $95000, with one image "price on request". Works by
Brassaï
are readily available in the secondary markets, with prices generally ranging from approximately $2000 to $60000, with a few outliers in six figures. The huge
Brassaï
sale at
Millon
in 2006 brought a lot of material into the market, so collectors can certainly access prints at auction, as well as in galleries.
For our collection, the lovely nude, Torse, from 1934 would be the best fit, although we already own one Brassaï nude which is quite similar (here); we also have an unexpected outlier for Brassaï – a floral (here).
Rating:
** (two stars) VERY GOOD (rating system described
here
)
Transit Hub:

The Eye of Paris retrospective, 1999, @NGA (here)
Review of 1999 show in Time (here)
2006 sale review in NYTimes (here)
745 Fifth Avenue
New York, NY 10151