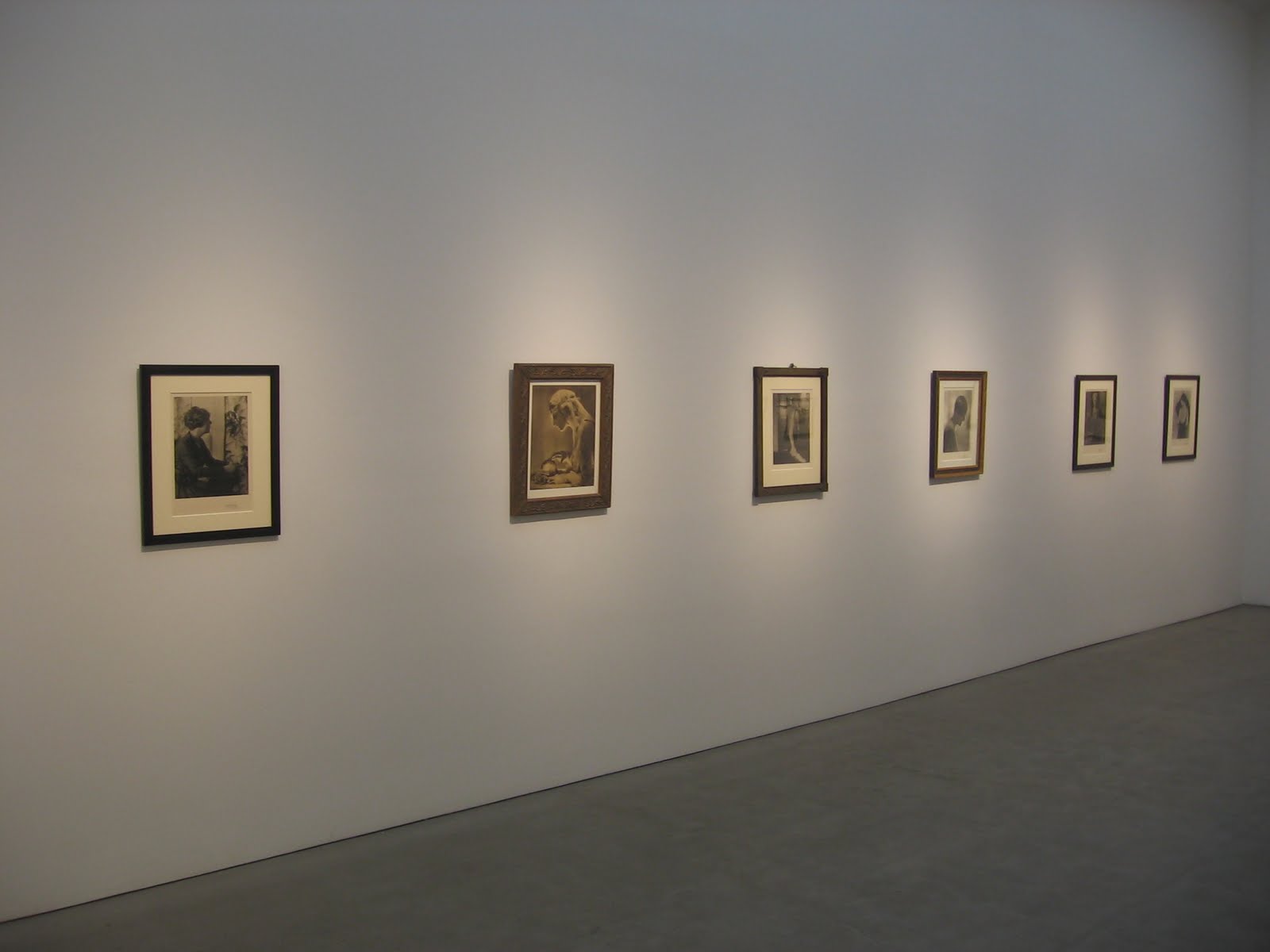 JTF (just the facts): A total of 91 works, variously framed and matted (some in elaborate period frames with linen mats), and hung throughout the entire gallery (a series of 5 rooms and hallways). Virtually all of the images are portraits. The prints are mostly vintage, taken throughout De Meyer's career, beginning in 1897 and ending in 1940. The print sizes are all intimate, ranging between 4×3 and 14×11. While most of the prints are gelatin silver prints, there are other processes represented in the exhibit as well: albumen, pigment, platinum, and platinum palladium. There is also one glass case containing portraits of the artist. (Installation shots at right.)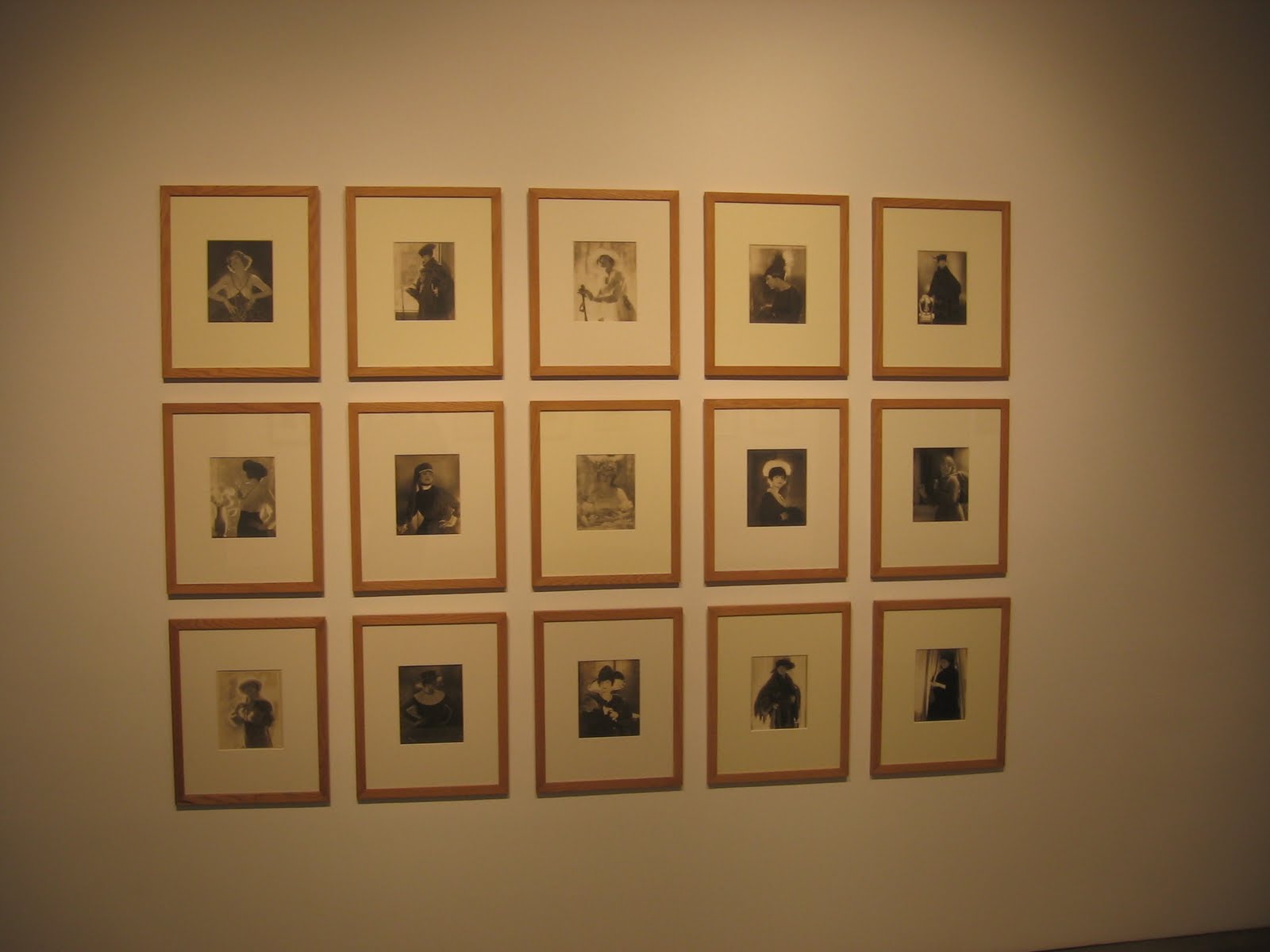 Comments/Context:
Given the ubiquitous nature of fashion and celebrity culture today, the main reason to see this show is to step back in time and understand where it all got started. Baron Adolph De Meyer was the first staff photographer for both
Vogue
and
Vanity Fair
and his luxurious images of society ladies and film stars of the early 1900s paved the way for the explosion that has come since.
.
De Meyer's images were made in the soft-focus Pictorialist style of the times, with a heavy dose of Edwardian aristocratic glamour. His subjects outfitted themselves in a wide spectrum of old world finery, oriental exotica, and risque new Art Deco frocks; there are mountains of feathers, flowers, and lace, billowing formal ball gowns, furs, jewels, and over-the-top fabulous hats. Virtually all of the women are lit from behind (with the light in their hair), artfully posing in windows and doorways or in seen in profile in staged interior scenes, hands extended or folded just so. Vanderbilts, Havemeyers, and Isabella Stewart Gardner are mixed in with Josephine Baker, Nijinsky and a parade of now-forgotten actresses, the wealthy and the famous placed on equal footing, for the adoration of the masses.
An exhibit like this cannot avoid having a bit of a dated, period piece feel to it, but there are plenty of echoes and connections to the pages of our current fashion magazines that make this show more than just an interesting time capsule. When De Meyer gets it just right, his portraits have a timeless grace and elegance (with a touch of surprising modernism) that rivals the best of what has been produced since.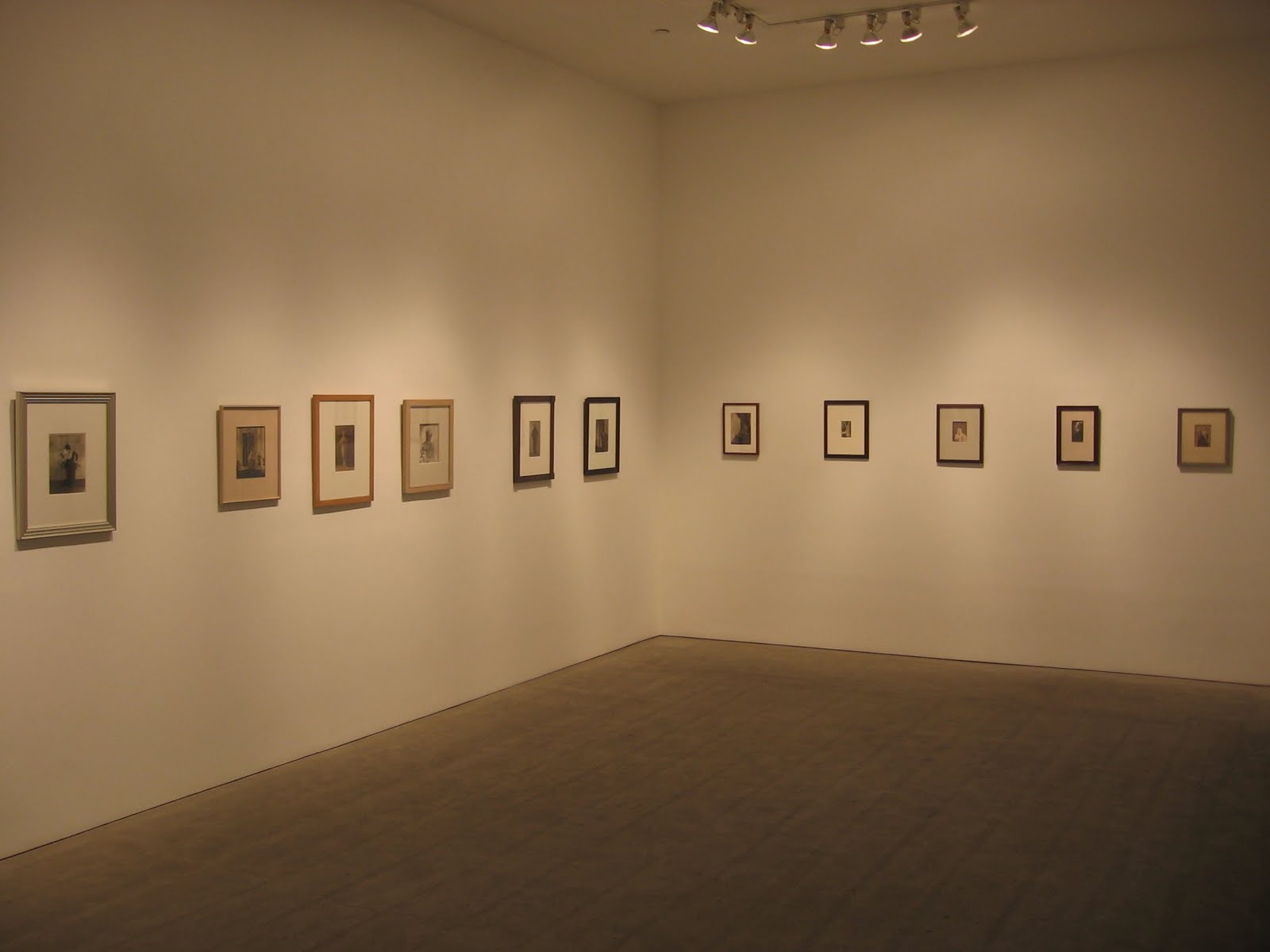 Collector's POV:
The prints in this show are priced quite differently based on the process in use. The gelatin silver prints range between $5000 and $63500. The platinum and platinum palladium prints start at $16000 and continue up to $160000. The albumen prints are either $19000 or $19500, and the one pigment print is $260000. There are 11 prints that are marked "not for sale".
De Meyer's work has been only intermittently available at auction in the past few years, with a wide range in prices based on the rarity of the lots on offer. Lesser known works have recently gone for as little as $2000, while just last Fall, a platinum print of Water Lilies went for $170000 at Christie's.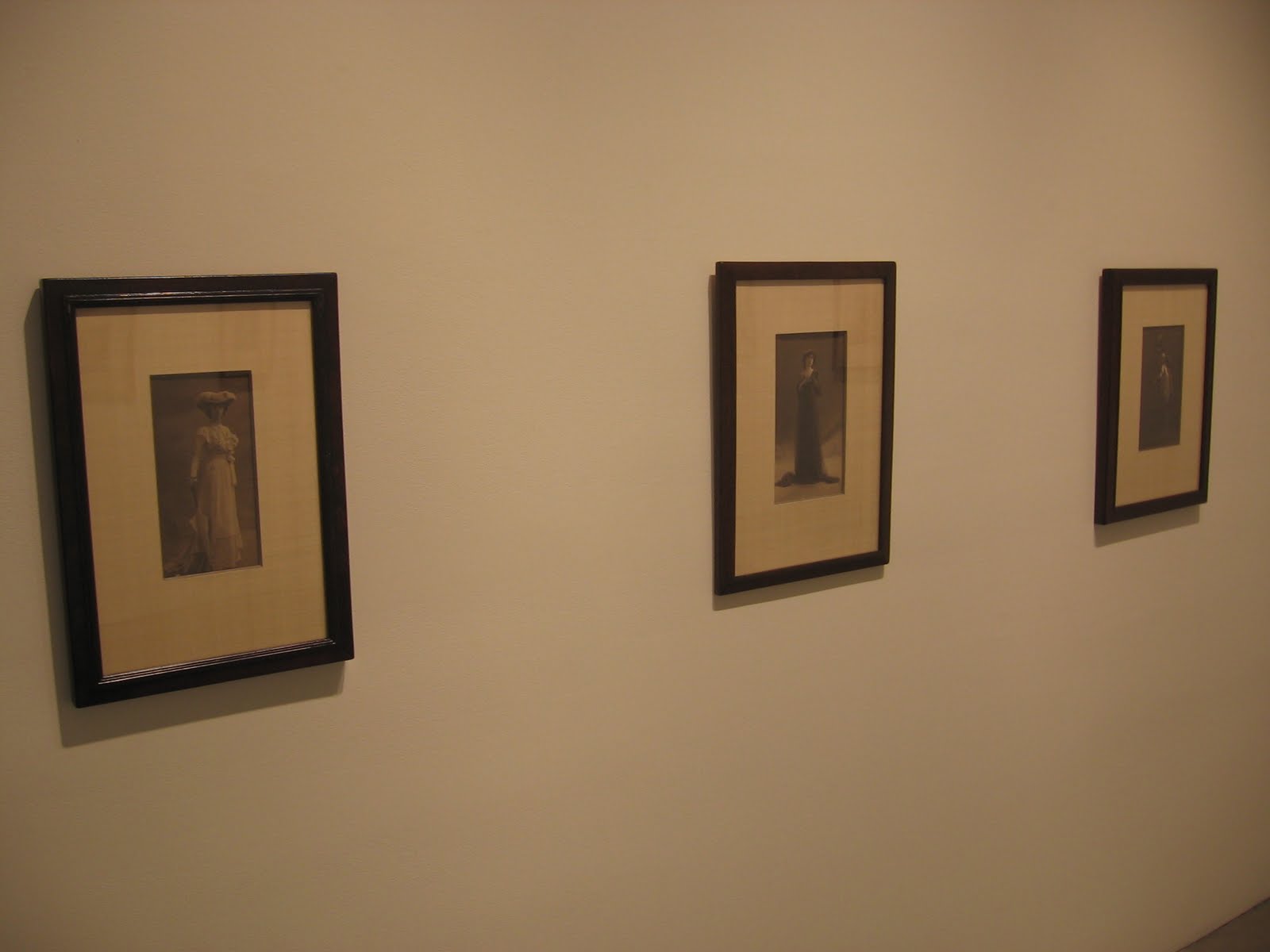 Rating:
* (one star) GOOD (rating system described
here
)
.
Transit Hub:
Baron Adolph de Meyer
Through April 3rd
Robert Miller Gallery
524 West 26th Street
New York, NY 10001