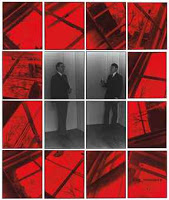 Christie's has the middle slot in the Spring Contemporary Art season in New York this week, with various owner sales spread across Wednesday and Thursday. Like Sotheby's, Christie's has found plenty of willing photo consignors, with over $8.5M in photographic value on offer, led by 10 works by Cindy Sherman. Overall, there are a total of 50 lots of photography available in these sales, with a total High estimate for photography of $8696000.
.
Here's the simple statistical breakdown:
Total Low Lots (high estimate up to and including $10000): 4
Total Low Estimate (sum of high estimates of Low lots): $31000
.
Total Mid Lots (high estimate between $10000 and $50000): 18
Total Mid Estimate: $605000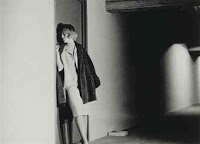 Total High Lots (high estimate above $50000): 28
Total High Estimate: $8060000
The top photography lot by High estimate is lot 6, Cindy Sherman, Untitled, 1981, at $1500000-2000000.
.
Here's the complete list of photographers represented by three or more lots in the sales (with the number of lots in parentheses):
Cindy Sherman (10)
Hiroshi Sugimoto (6)
John Baldessari (3)
Olafur Eliasson (3)
Andres Serrano (3)
(Lot 4, Gilbert & George, Bad Thoughts #1, 1975, at $700000-1000000, image at right, top, lot 306, Hiroshi Sugimoto, Catherine of Aragon, 1999, at $70000-90000, image at right, bottom, and lot 374, Cindy Sherman, Untitled Film Still #4, 1977, at $200000-300000, image at right, middle, all via Christie's.)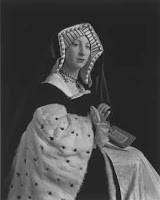 The complete lot by lot catalogs can be found here (Evening), here (Morning), and here (Afternoon). The eCatalogues are here (Evening), here (Morning), and here (Afternoon).
Post-War and Contemporary Art Evening Sale
May 11th
Post-War and Contemporary Art Morning Session
May 12th
.
Post-War and Contemporary Art Afternoon Session
May 12th
.
Christie's
20 Rockefeller Plaza
New York, NY 10020