Phillips' end of the year Under the Influence sale did an admirable job cleaning up the last of the inventory. While a few no reserve lots fell to unexpectedly low prices and there were no positive surprises, for the most part, buyers were found, bringing the Total Sale Proceeds in just inside the pre-sale range.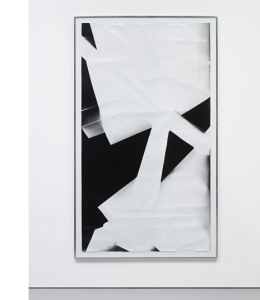 The summary statistics are below (all results include the buyer's premium):
Summary Statistics
Total Lots
45
Aggregate Pre Sale Low Estimate
£322500
Aggregate Pre Sale High Estimate
£464500
Total Lots Sold
37
Total Lots Bought In
8
Buy In %
17.78%
Total Sale Proceeds
£332164
Here is the breakdown (using the Low, Mid, and High definitions from the preview post):
Detailed Breakdown
Low Total Lots
14
Total Low Lots Sold
14
Total Low Lots Bought In
0
Low Buy In %
0.00%
Aggregate High Estimate of Low Lots
£58500
Total Proceeds from Low Lots
£52414
Mid Total Lots
26
Total Mid Lots Sold
18
Total Mid Lots Bought In
8
Mid Buy In %
30.77%
Aggregate High Estimate of Mid Lots
£264000
Total Proceeds from Mid Lots
£152250
Total High Lots
5
Total High Lots Sold
5
Total High Lots Bought In
0
High Buy In %
0.00%
Aggregate High Estimate of High Lots
£160000
Total Proceeds from High Lots
£127500
The top lot by High estimate was tied between two lots: lot 7, Walead Beshty, Untitled, 2007, and lot 21, Vik Muniz, Guernica, after Picasso (Gordian Puzzles), 2009, both estimated at £25000-35000; the Beshty (image above, right, via Phillips) sold for £32500 and the Muniz sold for £31250.
81.08% of the lots that sold had proceeds in or above the estimate range, and there were no surprises in the sale (defined as having proceeds of at least double the high estimate). The closest thing to a surprise was lot 82, Becky Beasley, Figure (Part 3), 2008, estimated at £3000-5000 and sold for £8125 (image above, left, via Phillips).
Complete lot by lot results can be found here.