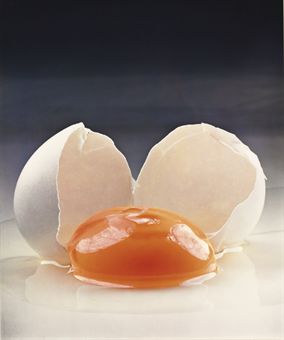 Defying any worries about the long term stability of the larger economy, the single artist/single owner Irving Penn sale at Christie's yesterday exuberantly exploded like a firecracker. It was a "white glove" outcome, where every lot on offer found a buyer, nearly 75% of the lots sold above their high estimate, and the total sale proceeds came close to doubling the pre sale High estimate for the entire sale. It was an emphatic Wow! moment for a recovering photography market and a resounding affirmation of the strong and deep demand for Penn's work after his recent death.
The effectively perfect summary statistics are below (all results include the buyer's premium):
Total Lots: 70
Pre Sale Low Total Estimate: $1405500
Pre Sale High Total Estimate: $2020000
Total Lots Sold: 70
Total Lots Bought In: 0
Buy In %: 00.00%
Total Sale Proceeds: $3851250
Here is the breakdown (using the Low, Mid, and High definitions from the preview post,
here
):
Low Total Lots: 4
Low Sold: 4
Low Bought In: 0
Buy In %: 00.00%
Total Low Estimate: $18000
Total Low Sold: $224750
Mid Total Lots: 60
Mid Sold: 60
Mid Bought In: 0
Buy In %: 00.00%
Total Mid Estimate: $1512000
Total Mid Sold: $2441500
High Total Lots: 6
High Sold: 6
High Bought In: 0
Buy In %: 00.00%
Total High Estimate: $490000
Total High Sold: $1185000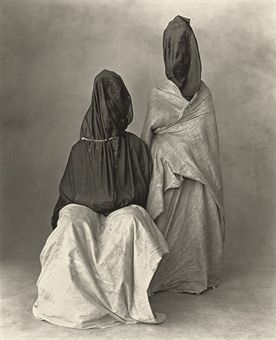 The top lot by High estimate was lot 14, Irving Penn,
Cuzco Children
, 1948/1964, at $100000-150000; it sold for $206500. The top outcome of the sale was lot 56, Irving Penn,
2 Guedras
, 1972/1977, at $314500. (Image at right, via Christie's.)
An astonishing 74.29% of the lots that sold (and all the lots were sold remember) had proceeds above the estimate range. There were a total of 19 surprises in this sale (defined as having proceeds of at least double the high estimate); listed below are those 9 lots that had proceeds of at least triple the high estimate. The Broken Egg, New York (image at right, top, via Christie's) sold for a staggering 22.9 times its high estimate:
Lot 6, Irving Penn, Broken Egg, New York, 1959/1964, at $206500
Lot 9, Irving Penn, Playing Card (SM), Neg. XXXVI, 1975/1976, at $170500
Lot 40, Irving Penn, Kiesler and De Kooning, 1960/1972, at $60000
Lot 43, Irving Penn, Plumber, New York, 1951/1976, at $68500
Lot 50, Irving Penn, Brother and Sister (Morocco), 1971/1991, at $134500
Lot 56, Irving Penn, 2 Guedras, 1972/1977, at $314500
Lot 65, Irving Penn, Four Guedras (Morocco), 1971/1985, at $254500
Lot 66, Irving Penn, Christmas Card, 1992 and Eating Crow, July 1984, at $6250
Lot 67, Unidentified Photographer, Irving Penn, 1960s, at $10625
Complete lot by lot results can be found
here
.
20 Rockefeller Plaza
New York, NY 10020