If this sale is any indication, demand for the mural sized prints of Ansel Adams remains robust. The few Adams murals on offer here delivered more than half the sale proceeds, with the rest of the prints on offer generally settling into their estimate ranges. With a low overall Buy-In rate (12%), the Total Sale Proceeds covered the pre sale High estimate.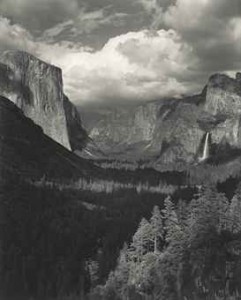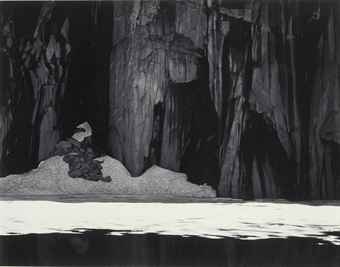 The summary statistics are below (all results include the buyer's premium):
Summary Statistics
Total Lots
25
Aggregate Pre Sale Low Estimate
$1246000
Aggregate Pre Sale High Estimate
$1939000
Total Lots Sold
22
Total Lots Bought In
3
Buy In %
12.00%
Total Sale Proceeds
$2144875
Here is the breakdown (using the Low, Mid, and High definitions from the preview post):
Detailed Breakdown
Low Total Lots
0
Total Low Lots Sold
NA
Total Low Lots Bought In
NA
Low Buy In %
NA
Aggregate High Estimate of Low Lots
$0
Total Proceeds from Low Lots
NA
Mid Total Lots
17
Total Mid Lots Sold
15
Total Mid Lots Bought In
2
Mid Buy In %
11.76%
Aggregate High Estimate of Mid Lots
$459000
Total Proceeds from Mid Lots
$364375
Total High Lots
8
Total High Lots Sold
7
Total High Lots Bought In
1
High Buy In %
12.50%
Aggregate High Estimate of High Lots
$1480000
Total Proceeds from High Lots
$1780500
The top lot by High estimate was lot 6, Ansel Adams, Winter Sunrise, Sierra Nevada from Lone Pine, California, 1941/1961, estimated at $300000-500000; it was also the top outcome of the sale at $545000
100.00% of the lots that sold had proceeds in or above the estimate range, and there were 2 surprises in the sale (defined as having proceeds of at least double the high estimate):
Lot 4, Ansel Adams, Frozen Lake and Cliffs, Kaweah Gap, Sequoia National Park, 1927/1970s, estimated at $10000-15000, sold at $32500 (image above, right, via Christie's)
Lot 7, Ansel Adams, Clouds, Yosemite Valley, 1945/1970-1975, estimated at $100000-150000, sold at $365000 (image above, left, via Christie's)
Complete lot by lot results can be found here.