The late season online photographs sale at Bonhams last week didn't generate much in the way of heat. Softness in the middle priced lots didn't help the situation, and with just one positive surprise to balance a Buy-In rate over 43%, the Total Sale Proceeds (of roughly $170K) fell well below the low end of the aggregate pre-sale estimate range.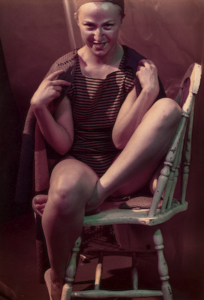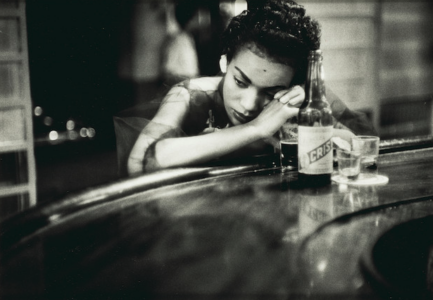 The summary statistics are below (all results include the buyer's premium):
Summary Statistics
Total Lots
90
Aggregate Pre Sale Low Estimate
$262000
Aggregate Pre Sale High Estimate
$399500
Total Lots Sold
51
Total Lots Bought In
39
Buy In %
43.33%
Total Sale Proceeds
$171245
Here is the breakdown (using our typical Low, Mid, and High definitions):
Detailed Breakdown
Low Total Lots
86
Total Low Lots Sold
50
Total Low Lots Bought In
36
Low Buy In %
41.86%
Aggregate High Estimate of Low Lots
$309500
Total Proceeds from Low Lots
$158495
Mid Total Lots
4
Total Mid Lots Sold
1
Total Mid Lots Bought In
3
Mid Buy In %
75.00%
Aggregate High Estimate of Mid Lots
$90000
Total Proceeds from Mid Lots
$12750
Total High Lots
0
Total High Lots Sold
NA
Total High Lots Bought In
NA
High Buy In %
NA
Aggregate High Estimate of High Lots
$0
Total Proceeds from High Lots
$0
The top lot by High estimate was lot 30, Hiroshi Sugimoto, Time Exposed (portfolio), 1991, estimated at $25000-35000; it did not sell. The top outcome of the sale was lot 7, Cindy Sherman, Untitled #123, 1983, estimated at $10000-15000, sold at $12750 (image above, via Bonhams.)
82.35% of the lots that sold had proceeds in or above the estimate range and there was just 1 positive surprise in the sale (defined as having proceeds of at least double the high estimate) (image above, via Bonhams):
Lot 5, Eve Arnold, Bar Girl, Havana, Cuba, 1954/later, estimated at $2000-4000, sold at $8287.50
The complete lot by lot results can be found here.