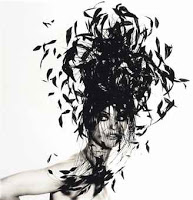 In the first of three photography sales at Christie's last week, the auction of the Feminine Ideal private collection performed solidly. The overall Buy-In rate was under 20%, and the Total Sale Proceeds topped the High estimate with some room to spare, helped by a 10 for 10 run of the top lots on offer.
The summary statistics are below (all results include the buyer's premium):
Total Lots: 79
Pre Sale Low Total Estimate: $594000
Pre Sale High Total Estimate: $881500
Total Lots Sold: 65
Total Lots Bought In: 14
Buy In %: 17.72%
Total Sale Proceeds: $942125
.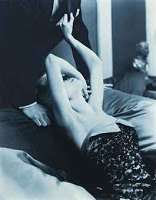 Here is the breakdown (using the Low, Mid, and High definitions from the preview post,
here
):
Low Total Lots: 59
Low Sold: 47
Low Bought In: 12
Buy In %: 20.34%
Total Low Estimate: $346500
Total Low Sold: $373750
.
Mid Total Lots: 18
Mid Sold: 16
Mid Bought In: 2
Buy In %: 11.11%
Total Mid Estimate: $415000
Total Mid Sold: $447875
.
High Total Lots: 2
High Sold: 2
High Bought In: 0
Buy In %: 0.00%
Total High Estimate: $120000
Total High Sold: $120500
The top lot by High estimate was tied between two lots: lot 36, Philippe Halsman, Marilyn Jumping, 1950, and lot 72, Irving Penn, Balenciaga Mantle Coat (Lisa Fonssagrives-Penn), Paris, 1950/1988, both at $40000-60000; the Halsman sold for $40000, and the Penn was the top outcome of the sale at $80500.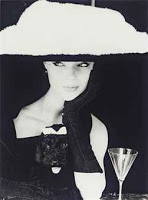 84.62% of the lots that sold had proceeds in or above the estimate range, and there were a total of 10 surprises in this sale (defined as having proceeds of at least double the high estimate):
Lot 3, Louise Dahl-Wolfe, Nude in the Mojave Desert, California, 1947/Later, at $18750
Lot 7, William Klein, Dorothy + feathered hat + coffee, Rome, 1962, at $21250
Lot 10, Henry Clarke, Chapeau, Balenciaga, Paris, c1954/Later, at $9375 (image at right, bottom, via Christie's)
Lot 32, Bert Stern, Marilyn Monroe, 1962/Later, at $18750
Lot 48, Paolo Roversi, Kirsten pour Romeo Gigli, Londres, and Kirsten in Nero, 1989-90, at $11250
Lot 51, Jeanloup Sieff, Black Underwears, 1978, at $16250
Lot 56, Irving Penn, Woman in Feather Hat, New York, November 1991, 1992, at $68500 (image at right, top, via Christie's)
Lot 59, Erwin Blumenfeld, Nude, 1943/Later, at $18750
Lot 75, Norman Parkinson, In the Moonlight, Carmen, for American Vogue, 1950/Later, at $23750 (image at right, middle, via Christie's)
Lot 76, Matthew Rolston, Lysette Anthony, Reclining, Los Angeles, 1988, at $3000
Complete lot by lot results can be found
here
.
20 Rockefeller Plaza
New York, NY 10020