The vintage print of Man Ray's Noire et Blanche that led the Koerfer collection sale at Christie's in Paris last week soared to just under €2.7M, and on the back of that single lot, the auction brought home exemplary results.
Always in search of ways to call things "world records", Christie's was quick to claim world record privilege for the Man Ray sale, calling it a new record for a "classic" photograph. While the exact cut-off date definition of "classic" isn't entirely clear and the lofty price doesn't match the heights of quite a number of contemporary photographs, it certainly tops the last high priced vintage photograph sold, another Man Ray print (Portrait of a Tearful Woman, from 1936) sold for just under $2.2M in May.
The rest of the sale performed more to expectations. With an overall Buy-In rate just above 30% and only a couple of positive surprises, the Man Ray exuberance drove the tally, with the Total Sale Proceeds coming in well above the aggregate pre-sale estimate range.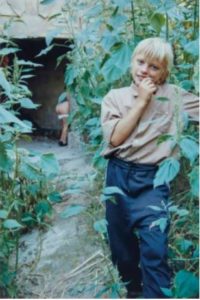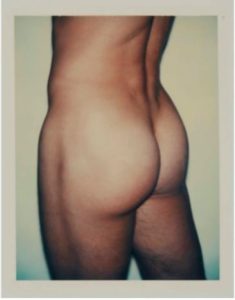 The summary statistics are below (all results include the buyer's premium):
Summary Statistics
Total Lots
73
Aggregate Pre Sale Low Estimate
€1925500
Aggregate Pre Sale High Estimate
€2867000
Total Lots Sold
50
Total Lots Bought In
23
Buy In %
31.51%
Total Sale Proceeds
€3782500
Here is the breakdown (using the Low, Mid, and High definitions from the preview post):
Detailed Breakdown
Low Total Lots
40
Total Low Lots Sold
28
Total Low Lots Bought In
12
Low Buy In %
30.00%
Aggregate High Estimate of Low Lots
€172000
Total Proceeds from Low Lots
€138125
Mid Total Lots
28
Total Mid Lots Sold
18
Total Mid Lots Bought In
10
Mid Buy In %
35.71%
Aggregate High Estimate of Mid Lots
€425000
Total Proceeds from Mid Lots
€280625
Total High Lots
5
Total High Lots Sold
4
Total High Lots Bought In
1
High Buy In %
20.00%
Aggregate High Estimate of High Lots
€2270000
Total Proceeds from High Lots
€3363750
The top lot by High estimate was lot 8, Man Ray, Noire et Blanche, 1926, estimated at €1000000-1500000 (image in preview post); it was also the top outcome of the sale at €2688750.
82.00% of the lots that sold had proceeds in or above the estimate range and there were a total of 2 surprises in the sale (defined as having proceeds of at least double the high estimate) (images above, via Christie's):
Lot 33, Boris Mikhailov, Untitiled, from the series Case History, 1997-1998, estimated at €5000-7000, sold at €17500
Lot 57, Andy Warhol, Male Nude, 1976, estimated at €2000-3000, sold at €6875
Complete lot by lot results can be found here.