While Christie's was busy setting auction records and selling nearly half a billion dollars worth of Contemporary Art in the evening sale alone last week, the photography buried in its three sales didn't offer any particular lightning strikes or frothy exuberance. Of the just under $600 million in sales across the three sessions, a little less than $6.5 million came from photography, or a fraction more than 1% of the total proceeds. From the vantage point of the photography on offer, the overall Buy-In rate was just under 30% and the Total Sale Proceeds fell in the middle of the range, a generally predictable result all things considered.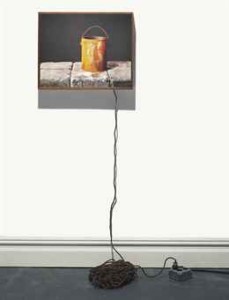 The summary statistics are below (all results include the buyer's premium):
Summary Statistics
Total Lots
57
Aggregate Pre Sale Low Estimate
$5178000
Aggregate Pre Sale High Estimate
$7340000
Total Lots Sold
40
Total Lots Bought In
17
Buy In %
29.82%
Total Sale Proceeds
$6440750
Here is the breakdown (using the Low, Mid, and High definitions from the preview post):
Detailed Breakdown
Low Total Lots
0
Total Low Lots Sold
NA
Total Low Lots Bought In
NA
Low Buy In %
NA
Aggregate High Estimate of Low Lots
$0
Total Proceeds from Low Lots
NA
Mid Total Lots
28
Total Mid Lots Sold
20
Total Mid Lots Bought In
8
Mid Buy In %
28.57%
Aggregate High Estimate of Mid Lots
$900000
Total Proceeds from Mid Lots
$730000
Total High Lots
29
Total High Lots Sold
20
Total High Lots Bought In
9
High Buy In %
31.03%
Aggregate High Estimate of High Lots
$6440000
Total Proceeds from High Lots
$5710750
The top photography lot by High estimate was lot 3, Andreas Gursky, Klitschko, 1999, estimated at $800000-1000000; it was also the top outcome of the sales at $1323750.
90.00% of the lots that sold had proceeds in or above the estimate range and there were a total of only two surprises (defined as having proceeds of at least double the high estimate):
Lot 424, Rodney Graham, Can of Worms, 2000, estimated at $15000-20000, sold at $47500 (image at right, bottom, via Christie's)
Lot 487, Cindy Sherman, Untitled Film Still #54, 1980, estimated at $250000-350000, sold at $723750 (image at right, top, via Christie's)
Complete lot by lot results can be found here (Evening), here (Morning), and here (Afternoon).