Sell through was the name of the game for the photography in Christie's recent Post-War and Contemporary Art sales in New York. There were no positive photographic surprises in any of the sales and roughly 25% of the photo lots that sold did so below their pre-sale estimate ranges, and yet, the Total Sale Results for photography came in at a healthy $9.4M, near the upper end of the pre-sale range. The trick was of course a low overall Buy-In rate (just under 12%) – a sale at a lower price is much better than a pass.
As an aside, there were also two photography lots in the now famous Looking Forward to the Past sale on May 11 (where the price-busting Picasso and Giacometti were sold): a Richard Prince girlfriend, which sold for $833000 against an estimate of $700000-1000000, and Diane Arbus' vintage Child With a Toy Hand Grenade in Central Park, NYC from 1962 (image below via Christie's), which set a new record for the artist at $785000, against an estimate of $500000-700000.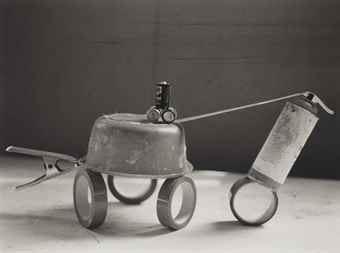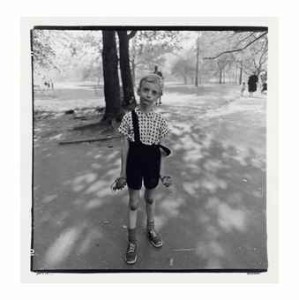 The summary statistics are below (all results include the buyer's premium):
Summary Statistics
Total Lots
34
Aggregate Pre Sale Low Estimate
$7726000
Aggregate Pre Sale High Estimate
$10933000
Total Lots Sold
30
Total Lots Bought In
4
Buy In %
11.76%
Total Sale Proceeds
$9403125
Here is the breakdown (using the Low, Mid, and High definitions from the preview post):
Detailed Breakdown
Low Total Lots
1
Total Low Lots Sold
0
Total Low Lots Bought In
1
Low Buy In %
100.00%
Aggregate High Estimate of Low Lots
$8000
Total Proceeds from Low Lots
$0
Mid Total Lots
10
Total Mid Lots Sold
10
Total Mid Lots Bought In
0
Mid Buy In %
0.00%
Aggregate High Estimate of Mid Lots
$295000
Total Proceeds from Mid Lots
$326875
Total High Lots
23
Total High Lots Sold
20
Total High Lots Bought In
3
High Buy In %
13.04%
Aggregate High Estimate of High Lots
$10630000
Total Proceeds from High Lots
$9076250
The top photographic lot by High estimate was lot 64B, Cindy Sherman, Untitled Film Still #48, 1979, estimated at $2500000-3500000; it was also the top photography outcome of the sales at $2965000 (image in preview post).
76.67% of the lots that sold had proceeds in or above the estimate range and there were no positive surprises in the sales (defined as having proceeds of at least double the high estimate). The closest thing to a positive surprise was lot 472, Peter Fischli and David Weiss, Ben Hur, 1985, estimated at $25000-35000, sold at $65000 (image above via Christie's).
Complete lot by lot results can be found here (Evening), here (Day Session I), and here (Day Session II).