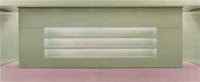 If you ever needed evidence that the top lots in an auction drive the overall results, look no further than the photography included among Christie's pair of Contemporary Art sales in London last week. While all of the Low and Mid photo lots found buyers, 5 out of the top 6 lots passed, driving the Total Sale Proceeds for photography to less than half of the low end of the estimate range.
The summary statistics are below (all results include the buyer's premium):
Total Lots: 33
Pre Sale Low Total Estimate: £2586000
Pre Sale High Total Estimate: £3786000
Total Lots Sold: 26
Total Lots Bought In: 7
Buy In %: 21.21%
Total Sale Proceeds: £1257675
Here is the breakdown (using the Low, Mid, and High definitions from the preview post, here):
Low Total Lots: 2
Low Sold: 2
Low Bought In: 0
Buy In %: 0.00%
Total Low Estimate: £9000
Total Low Sold: £13125
Mid Total Lots: 15
Mid Sold: 15
Mid Bought In: 0
Buy In %: 0.00%
Total Mid Estimate: £262000
Total Mid Sold: £321300
High Total Lots: 16
High Sold: 9
High Bought In: 7
Buy In %: 43.75%
Total High Estimate: £3515000
Total High Sold: £923250
The top lot by High estimate was lot 16, Cindy Sherman, Untitled, 1983, at £1000000-1500000; it did not sell. The top photography outcome was lot 21, Andreas Gursky, Prada II, 1997 at £409250.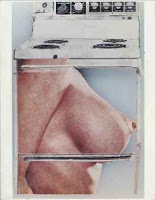 92.31% of the lots that sold had proceeds in or above their estimate. There was only one surprise in these sales (defined as having proceeds of at least double the high estimate):
Lot 155, Martha Rossler, Body Beautiful, or Beauty Knows No Pain (Hot Meat), 1966-1972, at £8125 (image at right, bottom, via Christie's)
Complete lot by lot results can be found here (Evening) and here (Day).
Christie's
8 King Street, St. James's
London SW1Y 6QT