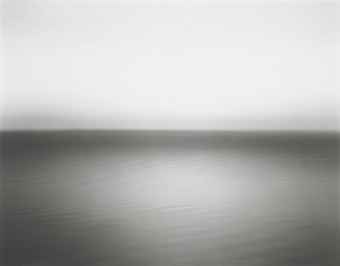 Christie's had a generally positive response to the photography buried in its two Contemporary Art sales in London last week. While three of the top lots passed, the overall Buy-In rate was under 20%, and the Total Sale Proceeds covered the low end of the range. The high priced Gursky sold in its range, adding nearly £1 million to the overall results.
The summary statistics are below (all results include the buyer's premium):
Total Lots: 41
Pre Sale Low Total Estimate: £2677000
Pre Sale High Total Estimate: £3920000
Total Lots Sold: 33
Total Lots Bought In: 8
Buy In %: 19.51%
Total Sale Proceeds: £2897800

Here is the breakdown (using the Low, Mid, and High definitions from the preview post,
here
):
Low Total Lots: 1
Low Sold: 1
Low Bought In: 0
Buy In %: 0.00%
Total Low Estimate: £4000
Total Low Sold: £10625
Mid Total Lots: 23
Mid Sold: 18
Mid Bought In: 5
Buy In %: 21.74%
Total Mid Estimate: £351000
Total Mid Sold: £330975
High Total Lots: 17
High Sold: 14
High Bought In: 3
Buy In %: 17.65%
Total High Estimate: £3565000
Total High Sold: £2556200
The top lot by High estimate was lot 17, Andreas Gursky, Untitled V, 1997, at £800000-1200000; it was also the top outcome of the sale at £937250.
100.00% of the lots that sold had proceeds in or above their estimate. There were a total of four surprises in these sales (defined as having proceeds of at least double the high estimate):
Lot 136, Hiroshi Sugimoto, Boden Sea, Uttwil, 1993, at £43250 (image at right, top, via Christie's)
Lot 138, Roni Horn, Still Water (The River Thames for Example), 1999, at £34850 (image at right, middle, via Christie's)
Lot 297, Tunga, A Vanguarda Viperina, 1985, at £22500
Lot 306, Nobuyoshi Araki, Untitled, 2007, at £10625 (image at right, bottom, via Christie's)
8 King Street, St. James's
London SW1Y 6QT