The liquidation of the holdings of the Pier 24 Photography museum continued last week at Sotheby's with a further selection of works, including a deeper run of prints by Robert Adams, Stephen Shore, Hiroshi Sugimoto, Lewis Baltz, and others. This sale marked the fourth sale of works from the museum, following up two sales last May that brought in a combined tally of more that $10.6M (here and here), and a much smaller sale of anonymous imagery earlier this month (here).
The results from this sale generally met expectations, with little in the way of unexpected outcomes. The overall Buy-In rate was respectable, coming in under 20%, but with just one positive surprise and too many lots selling below their estimate ranges, the final tally was dampened a bit, with the Total Sale Proceeds (of roughly $2M) falling just below the low end of the aggregate pre-sale estimate range.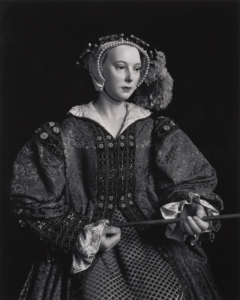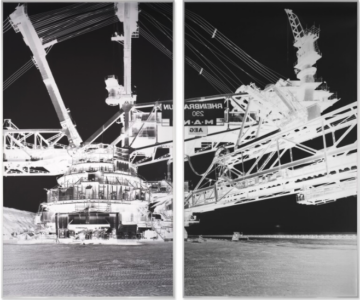 The summary statistics are below (all results include the buyer's premium):
Summary Statistics
Total Lots
149
Aggregate Pre Sale Low Estimate
$2195000
Aggregate Pre Sale High Estimate
$3370000
Total Lots Sold
122
Total Lots Bought In
27
Buy In %
18.12%
Total Sale Proceeds
$2097151
Here is the breakdown (using our typical Low, Mid, and High definitions):
Detailed Breakdown
Low Total Lots
71
Total Low Lots Sold
58
Total Low Lots Bought In
13
Low Buy In %
18.31%
Aggregate High Estimate of Low Lots
$533000
Total Proceeds from Low Lots
$325501
Mid Total Lots
72
Total Mid Lots Sold
60
Total Mid Lots Bought In
12
Mid Buy In %
16.67%
Aggregate High Estimate of Mid Lots
$1517000
Total Proceeds from Mid Lots
$1018540
Total High Lots
6
Total High Lots Sold
4
Total High Lots Bought In
2
High Buy In %
33.33%
Aggregate High Estimate of High Lots
$1320000
Total Proceeds from High Lots
$753110
The top lot by High estimate was lot 46, Hiroshi Sugimoto, Henry VIII, Catherine of Aragon, Anne Boleyn, Jane Seymour, Anne of Cleves, Catherine Howard, and Catherine Parr, 1999, estimated at $400000-600000; it was also the top outcome of the sale at $444500 (image above via Sotheby's).
Just 60.66% of the lots that sold had proceeds in or above the estimate range and there was just 1 positive surprise in the sale (defined as having proceeds of at least double the high estimate) (image above via Sotheby's):
Lot 148, Vera Lutter, Rheinbraun, V: August 26, 2006, 2006, estimated at $12000-18000, sold at $40640
The complete lot by lot results can be found here.