A Buy-In rate above 50% dampened the results from the Photography and Contemporary Art sales at Lempertz in Cologne last week. With only one of the two top lots finding a buyer and just one positive surprise across the sales, there was little in the way of excitement, leading to Total Sale Proceeds for photography of roughly €430K, well below the aggregate pre-sale high estimate.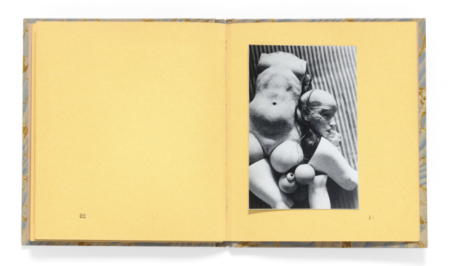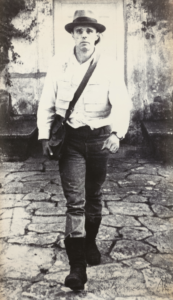 The summary statistics are below (all results include the buyer's premium):
Summary Statistics
Total Lots
212
Aggregate Pre Sale Low Estimate
€600400
Aggregate Pre Sale High Estimate
€793400
Total Lots Sold
98
Total Lots Bought In
114
Buy In %
53.77%
Total Sale Proceeds
€432684
Here is the breakdown (using our typical Low, Mid, and High definitions). Given recent currency fluctuations, we have once again re-adapted our local currency thresholds to match roughly $10000 and $50000 break points between categories.
Detailed Breakdown
Low Total Lots
196
Total Low Lots Sold
88
Total Low Lots Bought In
108
Low Buy In %
55.10%
Aggregate High Estimate of Low Lots
€462400
Total Proceeds from Low Lots
€222894
Mid Total Lots
16
Total Mid Lots Sold
10
Total Mid Lots Bought In
6
Mid Buy In %
37.50%
Aggregate High Estimate of Mid Lots
€331000
Total Proceeds from Mid Lots
€209790
Total High Lots
0
Total High Lots Sold
NA
Total High Lots Bought In
NA
High Buy In %
NA
Aggregate High Estimate of High Lots
€0
Total Proceeds from High Lots
€0
The top lot by High estimate was lot 73, Thomas Demand, Fotoecke/Photobooth, 2009, and lot 85, Hans Bellmer, Die Puppe. Erinnerungen zum Thema Puppe (10 prints), 1934, both estimated at €30000-40000; the Demand print did not sell and the Bellmer album was the top photography outcome of the sales at €52920 (image above via Lempertz).
79.59% of the lots that sold had proceeds in or above the estimate range, and there was just 1 positive surprise in the sales (defined as having proceeds of at least double the high estimate) (image above, via Lempertz):
Lot 335, Joseph Beuys, La Rivoluzione siamo noi, 1972, estimated at €5000-7000, sold at €21420
The complete lot by lot results can be found here (Photography), here and here (Contemporary Art).