The results from the recent Photography and Contemporary Art sales at Kunsthaus Lempertz in Cologne were generally on the soft side. The overall Buy-In rate was over 40% and the Total Sale Proceeds fell meaningfully below the estimate target. (Lempertz does not provide an estimate range in most cases, just a single estimate number, so this figure is used as the High estimate in our calculations). A pair of winding tower typologies from the Bechers helped to keep the sale above water.
The summary statistics are below (all results include the buyer's premium):
Total Lots: 214
Pre Sale High Total Estimate: 540550€
Total Lots Sold: 123
Total Lots Bought In: 91
Buy In %: 42.52%
Total Sale Proceeds: 372370€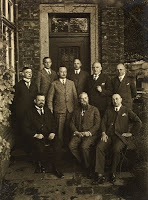 Here is the breakdown (using the Low, Mid, and High definitions from the preview post, here):
Low Total Lots: 204
Low Sold: 118
Low Bought In: 86
Buy In %: 42.16%
Total Low Estimate: 315550€
Total Low Sold: 231370€
Mid Total Lots: 7
Mid Sold: 3
Mid Bought In: 4
Buy In %: 57.14%
Total Mid Estimate: 105000€
Total Mid Sold: 47400€
High Total Lots: 3
High Sold: 2
High Bought In: 1
Buy In %: 33.33%
Total High Estimate: 120000€
Total High Sold: 93600€
.
The top lot by High estimate was tied between three lots, each estimated at 30000-40000€. Two of the lots were groups of 4 winding tower prints by Bernd and Hilla Becher (each individual image titled by location): lot 508 from 1974-1978, and lot 509 from 1966-1968; lot 508 sold for 38400€ and lot 509 was the top outcome of the sale at 55200€. The third was lot 590, Andreas Gursky, Furkapass, 1989; it did not sell.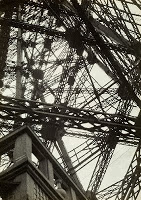 78.86% of the lots that sold had proceeds in or above the estimate. There were a total of 13 surprises across the two sales (defined as having proceeds of at least double the high estimate):
Lot 5, Wilhelm Schneider, Innenaufnahme Eines Salons, 1860, at 2640€
Lot 13, Rudolph Koppitz, Bewegungsstudie, 1925, at 7440€
Lot 18, Imre Von Santho, Weisses Shantung – Kostum und Weisse Seidenmousselinbluse, 1920s, at 1440€
Lot 23, Friedrich Seidenstucker, Ohne Titel (Zwei Madchen), 1920s, at 3360€
Lot 51, August Sander, Gruppe von Burgermeistern, 1928, at 9000€ (image at right, middle, via Lempertz)
Lot 52, August Sander, Lumpenball, 1920s, at 2640€
Lot 66, Josef Ehm, Akt (Solarisation), 1936, at 2160€
Lot 70, Germaine Krull, Ohne Titel, 1928, at 2160€
Lot 71, Germaine Krull, La Tour Eiffel – Paris, Detail, 1928, at 9600€ (image at right, bottom, via Lempertz)
Lot 83, Karl Hugo Schmolz, Ohne Titel, 1940s, at 1080€
Lot 108, Charlotte March, Op-Art-Mode Von Ungaro, Paris, Fruhjahr, 1963/Later, at 1320€
Lot 118, Henri Cartier-Bresson, Acapulco, Mexico, 1964, at 2640€
Lot 192, Catherine Opie, #20 from the series Freeway, 1994, at 3000€ (image at right, top, via Lempertz)
Complete lot by lot results (for both Photography and Contemporary Art) can be found here.
Kunsthaus Lempertz
Neumarkt 3
D-50667 Köln