As a practical matter, if the Buy-In rate for an auction is relatively high, and the number and value of the positive surprises isn't enough to make up the difference, the overall outcome of the sale should likely be dampened. While the specifics of any one sale might tip the results one way or another, this postulate was given a measure of proof in the recent Photographs sales at Christie's. With a hefty Buy-In rate of 40% and just 2 positive surprises, the Total Sale Proceeds missed the low end of pre-sale estimate range by a decent margin.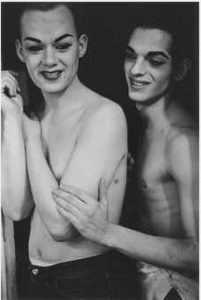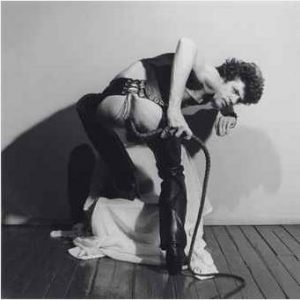 The summary statistics are below (all results include the buyer's premium):
Summary Statistics
Total Lots
185
Aggregate Pre Sale Low Estimate
$4624000
Aggregate Pre Sale High Estimate
$6874000
Total Lots Sold
111
Total Lots Bought In
74
Buy In %
40.00%
Total Sale Proceeds
$3523563
Here is the breakdown (using the Low, Mid, and High definitions from the preview post):
Detailed Breakdown
Low Total Lots
46
Total Low Lots Sold
33
Total Low Lots Bought In
13
Low Buy In %
28.26%
Aggregate High Estimate of Low Lots
$345000
Total Proceeds from Low Lots
$225563
Mid Total Lots
115
Total Mid Lots Sold
66
Total Mid Lots Bought In
49
Mid Buy In %
42.61%
Aggregate High Estimate of Mid Lots
$2909000
Total Proceeds from Mid Lots
$1592500
Total High Lots
24
Total High Lots Sold
12
Total High Lots Bought In
12
High Buy In %
50.00%
Aggregate High Estimate of High Lots
$3620000
Total Proceeds from High Lots
$1705500
The top lot by High estimate was tied between two lots: lot 15, Edward Weston, Shells 6S, 1927, and lot 106, Robert Mapplethorpe, Flag, 1987, both estimated at $400000-600000 (images in preview post). The Weston print did not sell, while the Mapplethorpe print was the top outcome of the sales at $487500.
90.99% of the lots that sold had proceeds in or above the estimate range and there were a total of 2 positive surprises in the sale (defined as having proceeds of at least double the high estimate) (images above via Christie's):
Lot 117, Robert Mapplethorpe, Self Portrait with Whip, 1978/1979, estimated at $30000-50000, sold at $106250
Lot 124, Diane Arbus, Two female impersonators, Apollo theater, N.Y.C., 1962/later, estimated at $6000-8000, sold at $17500
The complete lot by lot results can be found here (Photographs: The Evening Sale) and here (Photographs).