After a brief respite provided by its relatively routine single owner photographs sale, the malaise that had plagued the other two auction houses returned to haunt Phillips' larger various owner sale yesterday. Once again, the combination of weakness at the top end and a lack of positive surprises was the recipe for trouble. While the overall Buy-In rate came in under 35%, that statistic was more than 52% for the subset of lots priced higher than $50000. With only one positive surprise (on a low priced Marvin Newman print), the Total Sale Proceeds had no chance to reach the low end of the estimate range; they missed that mark by roughly $1M. All in, it was a pretty bleak week of auction outcomes.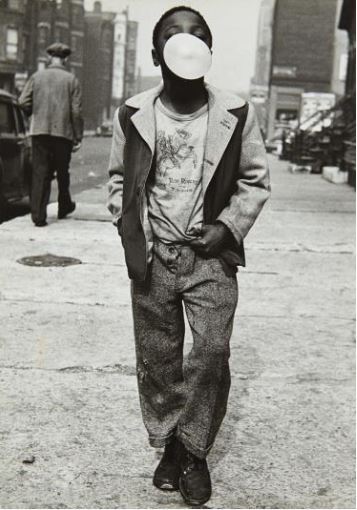 The summary statistics are below (all results include the buyer's premium):
Summary Statistics
Total Lots
194
Aggregate Pre Sale Low Estimate
$3557500
Aggregate Pre Sale High Estimate
$5213500
Total Lots Sold
131
Total Lots Bought In
63
Buy In %
32.47%
Total Sale Proceeds
$2565000
Here is the breakdown (using the Low, Mid, and High definitions from the preview post):
Detailed Breakdown
Low Total Lots
75
Total Low Lots Sold
54
Total Low Lots Bought In
21
Low Buy In %
28.00%
Aggregate High Estimate of Low Lots
$511500
Total Proceeds from Low Lots
$377125
Mid Total Lots
96
Total Mid Lots Sold
66
Total Mid Lots Bought In
30
Mid Buy In %
32.29%
Aggregate High Estimate of Mid Lots
$2182000
Total Proceeds from Mid Lots
$1254375
Total High Lots
23
Total High Lots Sold
11
Total High Lots Bought In
12
High Buy In %
52.17%
Aggregate High Estimate of High Lots
$2520000
Total Proceeds from High Lots
$933500
The top lot by High estimate was lot 69, Richard Avedon, The Beatles, August 11, 1967, 1967/1988, estimated at $300000-500000; it did not sell. The top outcome of the sale was lot 209, Robert Frank, Trolley, New Orleans, 1955/1980s, estimated at $120000-180000, sold at $149000 (image in preview post).
92.91% of the lots that sold had proceeds in or above the estimate range and there was only 1 positive surprise in the sale (defined as having proceeds of at least double the high estimate) (image above via Phillips):
Lot 180, Marvin Newman, Chicago (Boy blowing bubble), c1949-1952, estimated at $3000-5000, sold at $12500
The complete lot by lot results can be found here.